If you know me well, you would know that I like to work on several projects at once.
There is a quilt that I started many moons ago. I created a round wheel template as the main shape and used reverse applique to make cut-outs in the centre and of course some English Paper Piecing interspersed between the blocks.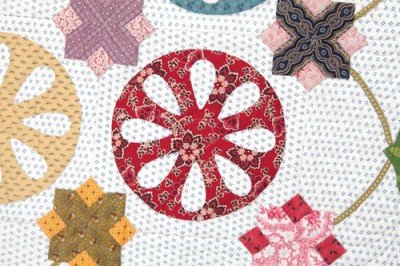 Unfortunately this project got put to the side as I worked on many projects in between.
I am happy to announce that it is now finished and I'm really pleased with the result.
We love it so much here at the Studio and think you will too, that we have decided to offer it as our new BLOCK OF THE MONTH.
Introducing Wagon Wheels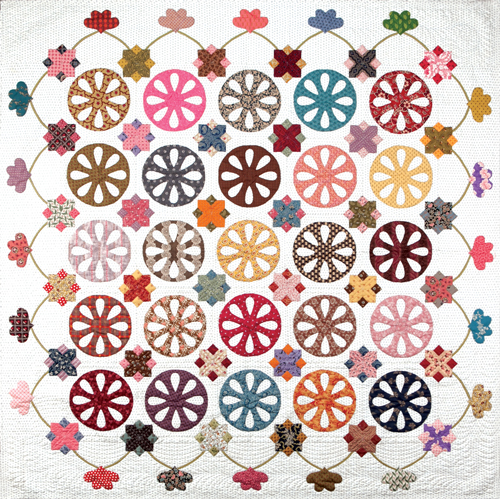 The Quilt measures 61″ x 61″ and features needle-turn applique, reverse applique and english paper piecing using enlongated hexagons and squares.
We would love to invite you on the journey to create the Wagon Wheels quilt in our Block of the Month. Sign up below by clicking the image.