The Jigsaw Fabric Club has begun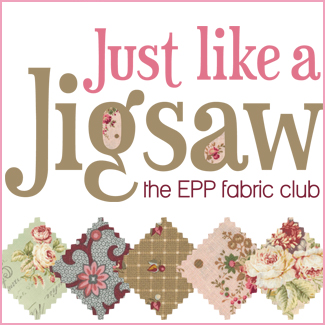 Hi everyone,
We were so excited to send out all the Month 1 packages to our new fabric club members for the 'Just Like a Jigsaw' Club. I hope all your packages arrived safe & sound.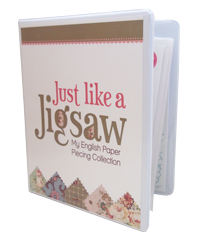 Don't forget to have a good read through both your Playing with Paper Books to learn my finer points of English Paper Piecing. If you are new to English Paper Piecing, let me start off by saying you are going to learn so many new things during the course of the club and we are so glad you have joined us. You may like to check out my Shape Up Video Tutorial Series on YouTube to watch all the basics for Paper Piecing.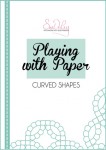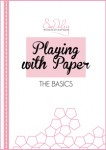 My inspiration for the fabric club stemmed from a desire to open up the world of possibilities to each of our members and show you just how much scope there is in English Paper Piecing. I wanted to encourage you all to spread your wings, try some new shape combinations and allow your creativity to have some fun.
The Just like a Jigsaw Club is a sneak peak into the way I design all my projects and quilts. I like to take a pile of fabrics that I like, a handful of shapes and I just play around with them to see how they go together. I am always amazed at how many new combinations there are when you let yourself have fun with it. Add into the mix some fussy cutting, and you can create a whole new unique design.
We haven't designed a monthly project or an end project in mind for our members. We wanted to throw the doors of possibility open and leave it up to you to see what you can come up with.
Remember there is no right or wrong way of doing this, if you are stuck for ideas don't forget to check out my YouTube Video below – Designer Diary. You will see how I have played with many shapes and come up with some new designs.
Month 1 of the Fabric Club features the Elongated Hexagon & Square. Simple shapes to get you started and are great for showcasing fussy cutting too! Check out my Gathering Pieces Quilt below that features Elongated Hexagons in the border.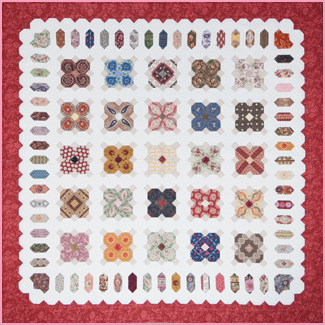 And again, the elongated hexagon and square feature in my collaborative quilt Brandy Alexander.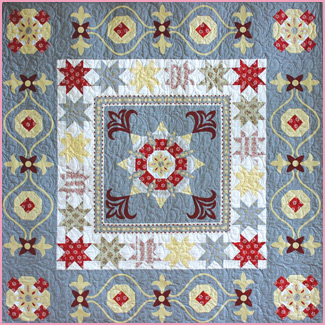 You may like to make a table runner featuring these shapes like I have in the Blueberry Pie Table Runner below.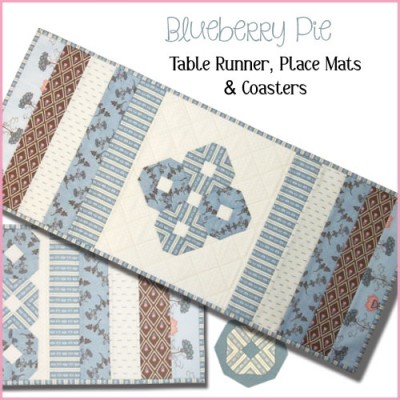 Once you get a few months under your belt, you will have so many new ideas you will have trouble choosing a project I promise you!
Have you ever tried turning a quilt sample block into canvas art? See the video below for a tutorial on this very thing.
We can't wait to send you Month number 2 and we really look forward to seeing all the new projects that you come up with. Please do email them through to us at sales@busyfingerspatchwork.com or simply tag us in your Facebook Photo, we would love to see them.
Happy Playing with Papers,