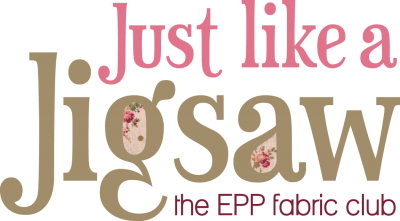 We have been busy getting our great new fabric club organised here at Busyfingers. I wanted to start a fabric club that combined two of my loves – Paper Piecing & Reproduction Fabrics. And so the Just Like a Jigsaw Club was born. A 12 month subscription, whereby our club members receive a gorgeous selection of reproduction fabrics (chosen by moi) and also two EPP shapes to work with and create new designs each month. The idea was born out of the desire for people to try new shapes and new combinations, to stretch their minds and flex their design muscles. Besides, who doesn't like to receive beautiful sewing goodies on their doorstep each month?? I hope you love it.

There are also some SPECIAL BONUS GOODIES that our club members will receive upon signing up.

To endeavour to keep you organised, we will supply each of our members a cute little A5 Just Like a Jigsaw Ring Bound Folder. Simply place all your goodies into the folder sleeves each month and voila by the end of the year you will have created your own go-to English Paper Piecing Bible.

Receive a copy of Sue Daley's Playing with Paper Books, Edition 1, The Basics and Edition 2, Curved Shapes. Filled with detailed diagrams and the best tips for using all the Sue Daley Paper Shapes & products.

A pack of Sue's Selection's Superior Threads 12 super bobs is also yours. The best thread for English Paper Piecing in a large range of colours suitable for all ranges of fabric. Perfect for your monthly jigsaw projects.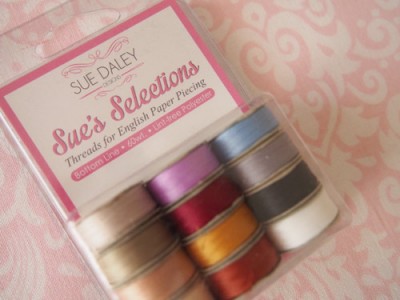 You are definitely going to need a pack of 10 Sue Daley's Milliners Needles Size 11. The ideal needle for fine stitching and getting the best result for your paper pieced projects. These are on their way to you too.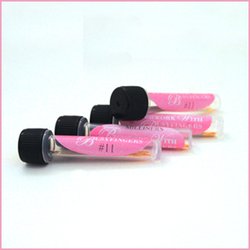 I look forward to welcoming you to my English Paper Piecing Fabric Club! Click the button below to find out more.