My 25 Days of Christmas Mystery Gift Box
Did you know its only 6 weeks to Christmas! My how the year flies by.
I know that the countdown to Christmas for most of us can be somewhat of a stressful and chaotic time. All those end of year functions, last minute shopping, organising your Christmas Menu and finding space for all the visitors!
So with this in mind I have designed a special treat for you all to enjoy your countdown to Christmas and maybe even pamper yourself a little for a change. How does that sound?
Imagine waking up everyday in December knowing that you have a special surprise gift from me to you, to open when your day starts. An individually wrapped parcel of intrigue and inspiration to get you into the Christmas Spirit. Well now this is possible…
Introducing my 25 Days of Christmas Mystery Gift Box
HOW DOES IT WORK?
Order your mystery gift box full of 25 individually wrapped surprises to arrive on your doorstep before the start of December.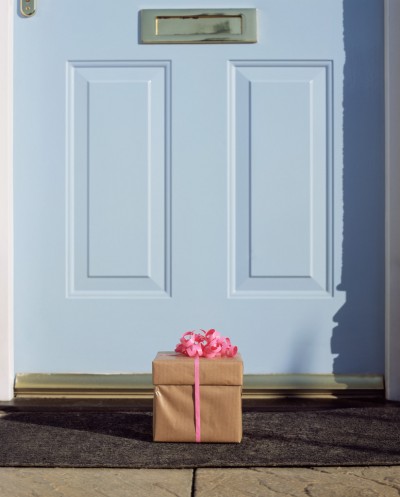 Starting from the 1st of December, open up one mystery gift per day as you count down the 25 days until Christmas. Much like an advent calendar but minus the cheap chocolates!

WHAT IS IN THE BOX?

If I told you it wouldn't be a surprise would it?
I will send you 25 individually wrapped gifts that I know you are going to love. Gifts that I hope will inspire you and will make great additions to any keen sewer's stash.

STILL WONDERING WHAT I AM GOING TO SEND YOU?
Here are some hints……
Assorted fabrics
Sue Daley Notions & Trims
Cute Accessories
Patterns
And of course everything comes packaged in one of my keepsake gift boxes.

TOTAL VALUE OF THE GIFT BOX = $250
MY SPECIAL PRICE IS ONLY $100 + postage

I am also throwing in an extra Christmas Bonus.
If you order before Friday 21st November you will receive a $10 Patchwork with Busyfingers Gift Voucher that you can use to purchase anything from the website.
Keep an eye out for that postman!