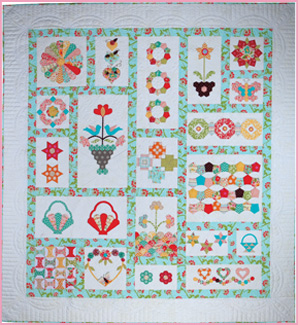 Size – 68″ x 74″
This stunning quilt is a real show-stopper. With 20 unique blocks showcasing many techniques and shapes, its bound to be a real talking point with all who see it in person. This is one project you want to add to your to-do list.
The 20 unique blocks feature a combination of needle turn applique, reverse applique and English paper piecing using a large range of Sue's Daley's English paper pieces & templates.
To purchase the pattern click here.