Just like a Jigsaw Month 3
3 inch Equilateral Triangles and 1 inch Hexagons are on the menu for this months Just Like a Jigsaw English Paper Piecing Fabric Club.
Check out my new video to see how these two shapes go together to create an interesting effect.
In the meantime, we have had some of our Jigsaw Club members sending in photos of their works in progress – we love seeing what everyone is coming up with.
Donna Koenig from Bradenton, Fl USA has sent us in a shot of her first 3 months of Jigsaws.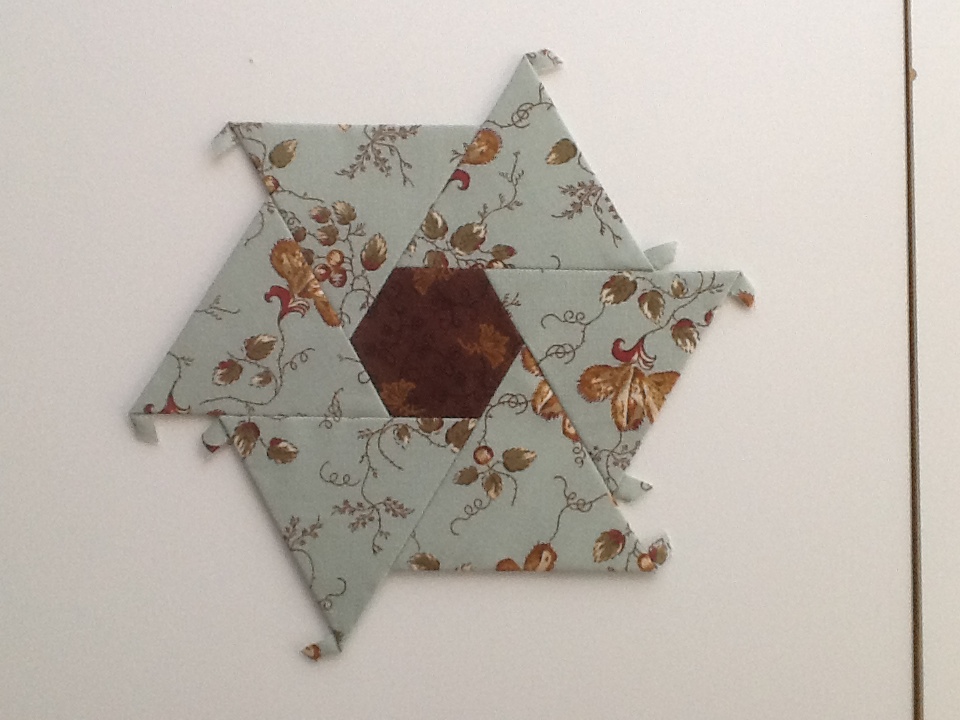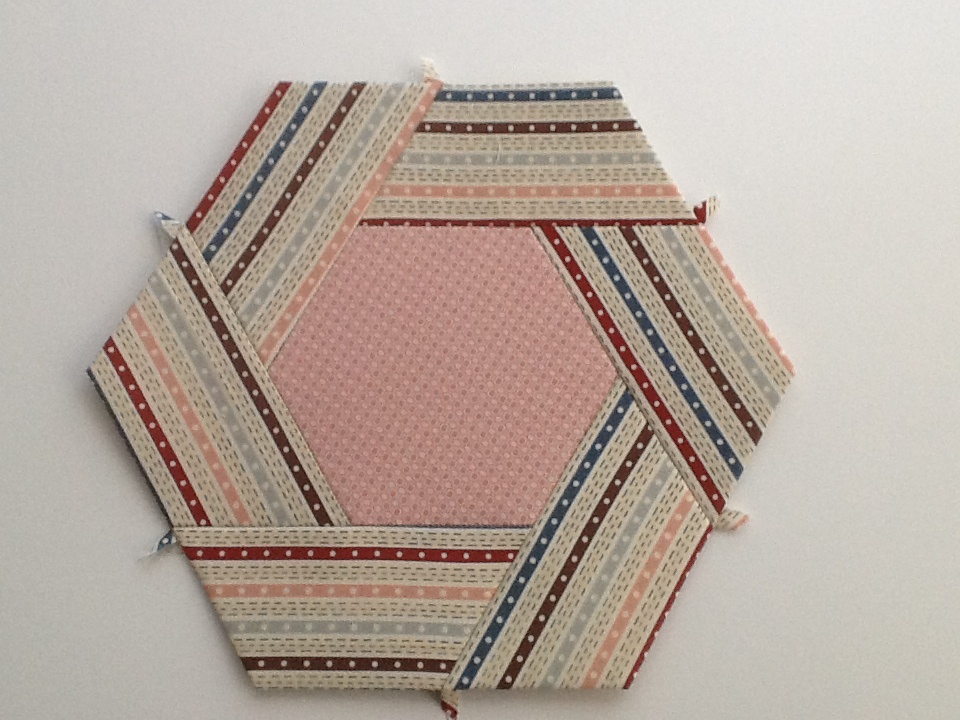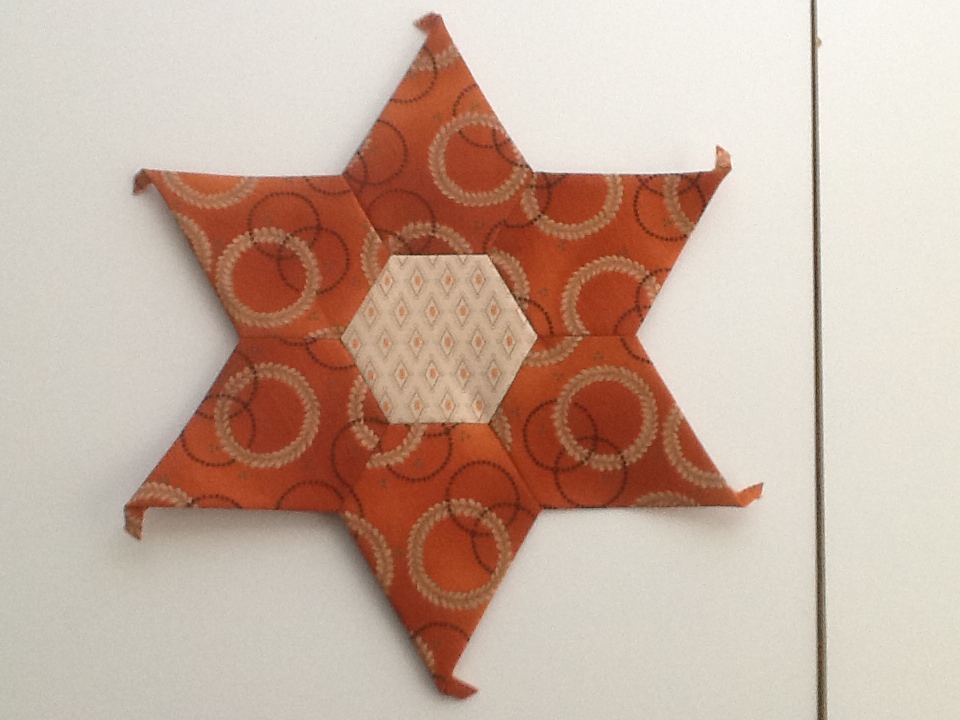 Sandy Teter from Morgantown, WV has sent us in a photo of the block she has made.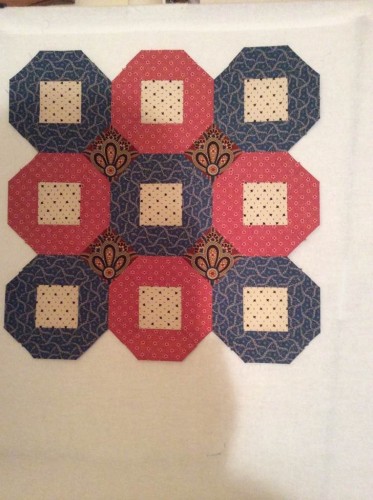 Keep the pics coming in ladies!