Follow along with me as I make a quilt using my latest fabric range, Forget Me Not. For this quilt I am using 1″ Hexagons. My whole office is getting involved and we would love for you to join in and create your own quilt. This quilt can be made with any fabrics, but if you wish to use Forget Me Not, there are starter packs available through Patchwork with Busyfingers. Purchase your pack here.
Today I am showing you how to create the centre piece. I have used a navy print for the centre of the hexagon flower and fussy-cut the beige lace print for the outer hexagons.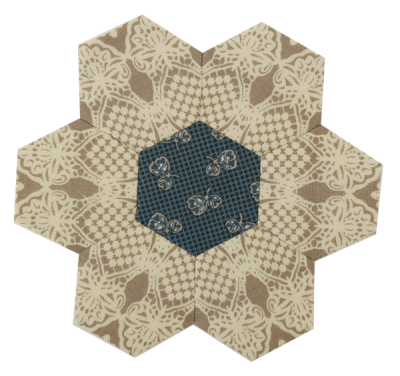 I hope you will join me next time to continue to build from the centre Hexagon Flower. Eventually you will have a larger centre piece as shown below.