A Giveaway for Fabric Fest Blog Hop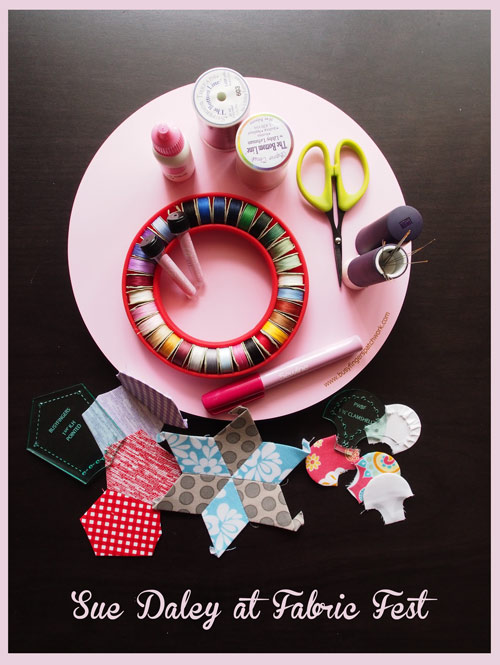 Hi everyone.
It's time for some fun.
Riley Blake Designs is hosting Fabric Fest in Las Vegas in September. There will be lots of designers doing many classes in patchwork, clothing and crafts.
I have been invited to be among the guest tutors. I will be doing several classes on the finer points of English Paper Piecing. 
There will be 4 different classes which will involve the use of my pink rotating mat, acrylic templates and pre-cut paper shapes.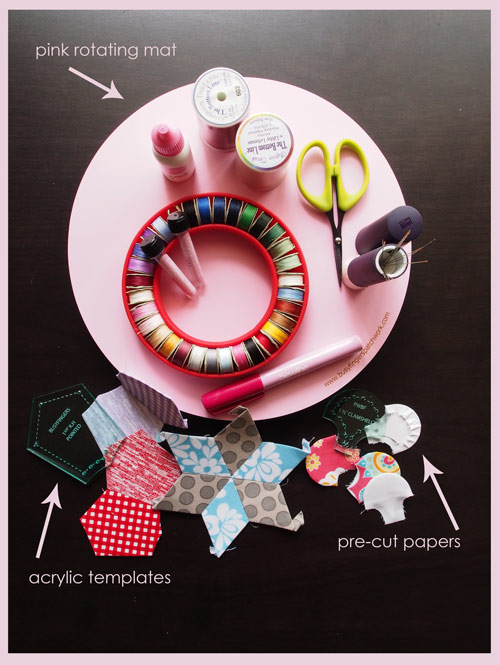 The most important thing is how to use the glue pen correctly.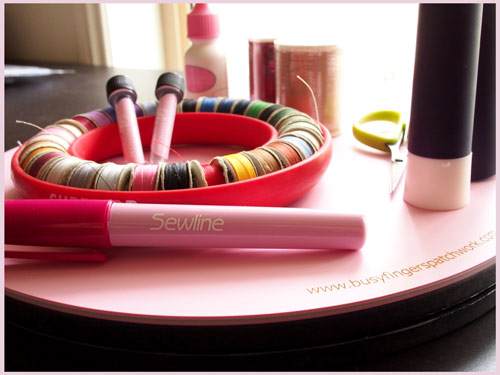 One of the projects will be the fun and bright Sunshine, Lollipops & Rainbows.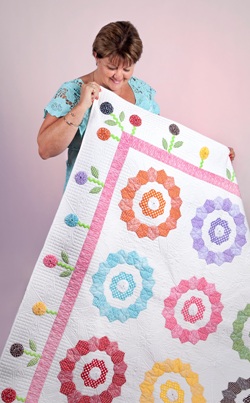 And here comes the fun………
A 'TWIG & GRACE' GIVEAWAY
To celebrate my new Fabric Range 'Twig & Grace' and Fabric Fest 2013, I am giving away a great box of goodies. Go into the draw here to win yourself the following:
A Fat 1/4 bundle of Twig & Grace Fabrics

Creme Brulee Pattern – includes papers & templates

1 Jar Busyfingers Milliners Needles

1 Busyfingers Applique Glue

1 packet Superior Bottom Line Thread Superbobs
All packaged in my beautiful Twig & Grace Project Box.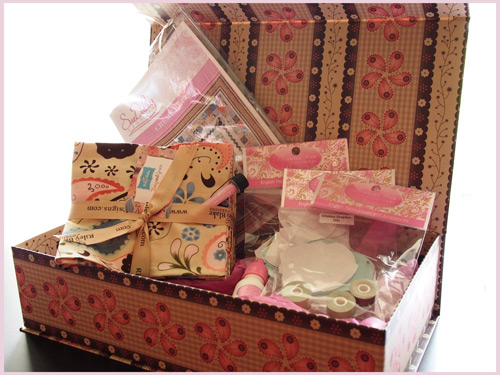 To be in the draw enter your details in the prize box below.  'Like' our FaceBook Page and answer this Question,:
"If you had to choose a favourite English Paper Piecing Shape what would it be"?
Good Luck and see you in Vegas!