Its that time of year again, to jump on the plane and visit my dear friends in Europe.
I have been invited to teach at the Norsk Quilte Festival that is being held from the 11th – 14th September in Gardermoen, Norway. The inaugural festival is an idea that has been put together by three passionate business owners from Norway that were inspired to create their very own quilt market having visited the many markets held in the USA, England, France and Japan. How very inspiring is that! Click on the logo below to find out all about the festival.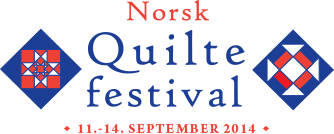 There will be day long classes to learn new techniques and work on a project taught by teachers from all over the world. I will be teaching the following projects;
I am looking forward to sharing with everyone my To Norway with Love fabric range, the collection that was inspired by my many trips to the country and the wonderful friendships I have forged.
After the festival I will be heading to Helene Juul Designs in Kolt, Denmark for a one day workshop on my Wagon Wheels Quilt, held on Saturday 20th September with a trunk show in the evening. Come for the workshop or just the trunk show or do both! Helene has a wonderful quilting store in the attic of an old barn.
I hope to have some great photos to share with you on my return.
Till then,