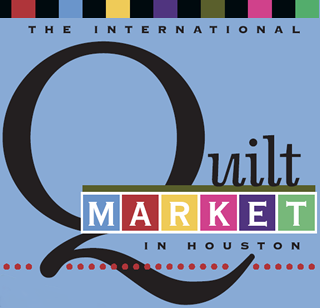 As always life is busy around here. New ideas, New fabric arriving, New samples being made. All in a days work really.
So I'm back in the US again. I feel like I just got home. Well, in fact I did.
I am here in Houston for the annual Fall Quilt Market.
I will have a booth at Market No 750.
I will be doing 2 Schoolhouse Talks on Friday 25th October

1. Fun with Stackers with Riley Blake Designs
3:05pm – 3:35pm           Room 371B&C
2. How to run a Quilt Cafe for Patchwork with Busyfingers
4:50 – 5:20                  Room 371B&C
Then over at the Riley Blake Booth I will be doing Make and Take
Sat 11am and 2pm
Sun 11am
Mon 11am
So come by and see what we are up to.
I will be staying on for Festival where I will be a guest along with the Crow girls on the Happiness is Quilting Booth.
Lots of demonstrations will be happening all day everyday so come buy and say hello if you are going to be there.