A different version of my Quilt Desert Rose
I think it is so great when people enjoy making my quilt patterns but even more so when they send me through a picture of the finished project!
I love to see how each one takes on such a new look from the different choices in fabrics and colours.
Here is a beautiful version of my Desert Rose Quilt sent to me by Deb Miner from the US.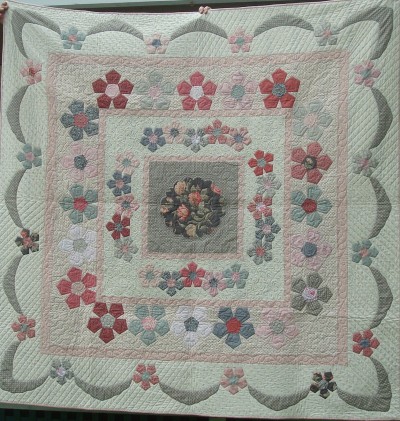 Last summer Deb picked up my pattern Desert Rose, and some fabric at her local quilt shop, More Sew for You in Omaha Nebraska, USA.  It took a year, but she finally finished it and is pleased with the results. She has made it as a wedding gift for her niece and I think it is just stunning. The colourway is so soft & pretty isnt it?
Well done Deb and thanks for sending through a picture for us all to enjoy.