The Naughty Elf Christmas Sale

We arrived at the Busyfingers Studio today to find a shocking sight.
Instantly, we could tell that something had happened overnight.
For we had left the studio with all things neat in their place,
We thought we were safe, but that wasn't the case.
There were patterns strewed all over the floor and fabrics hanging from the walls.
Bobbin savers, needles, and threads all in a ball!
And we never expected it to be these culprits………
That's right, the Christmas Elves have been up to their old tricks.
And you never should argue with an elf holding a
rotary-cutter!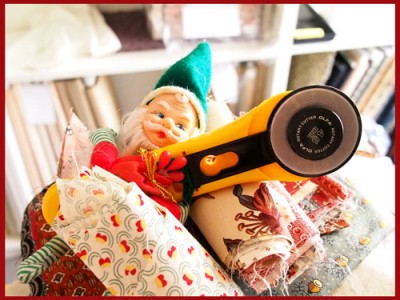 There is so much cleaning up to do,
We thought it easier to send it all to you!
They leave us no choice but to have a BIG SALE
And send all these goodies to you in the mail.
But you better watch out, you better take care
Cos the sale is for one day only, then the cupboards are bare.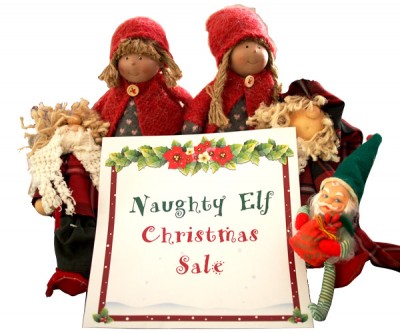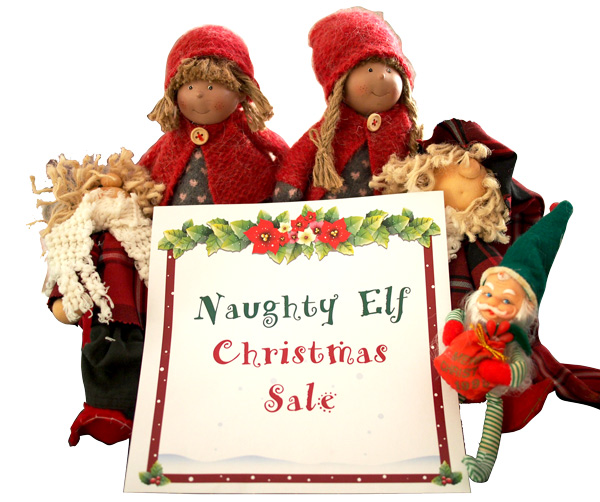 This THURSDAY 5th DEC
ONLINE SALE at www.busyfingerspatchwork.com
ONE DAY ONLY
A new sale item will be uploaded every hour.
Keep your eye on the website & our FaceBook Page.
 Available only while stocks last. Limited availability on some items.
New items added each hour. Purchase throughout the sale and we will combine your postage.