Pinch and a punch for the first day of the month!
May has arrived, bringing the cold with it! I thought I would share a few of April's blocks before we set off on to Block 9. April's blocks all look wonderful, you can even find a few finished Round we quilts if you look at the  hashtag #roundwegosal!
Make sure you follow along with @gnomeangel to get involved and win some prizes!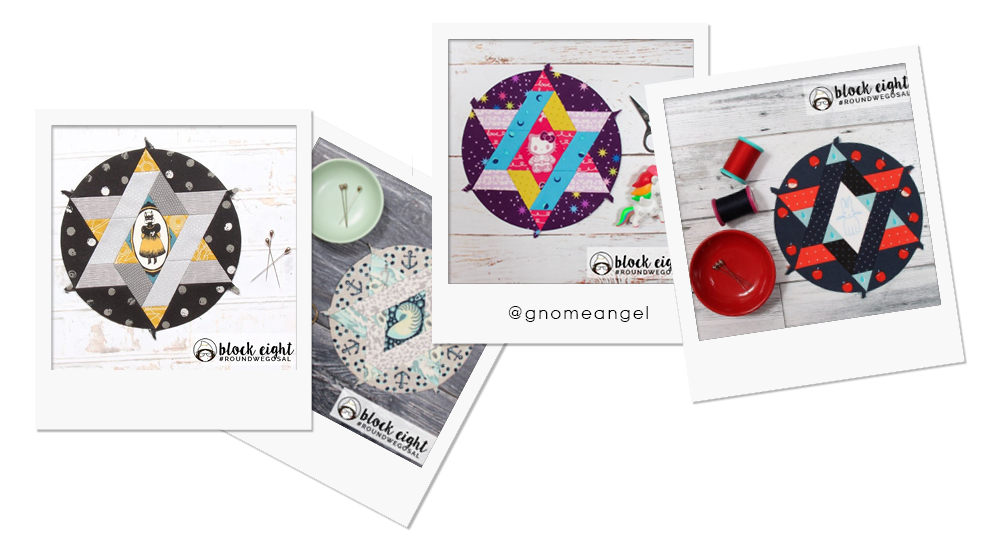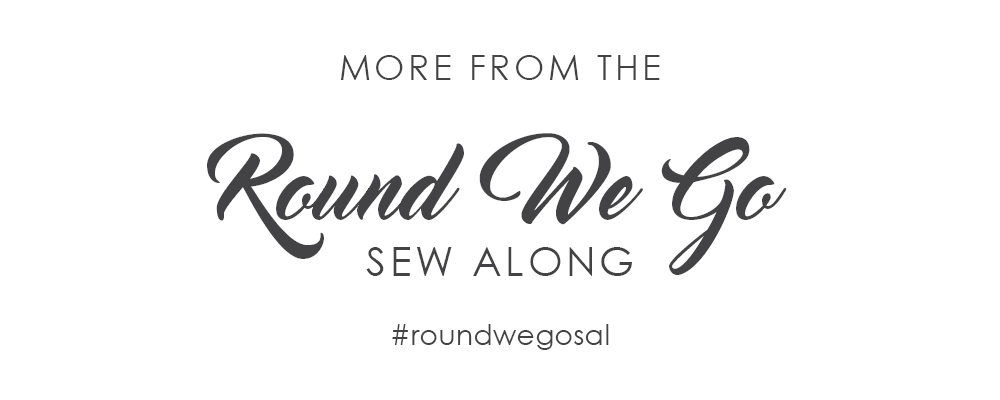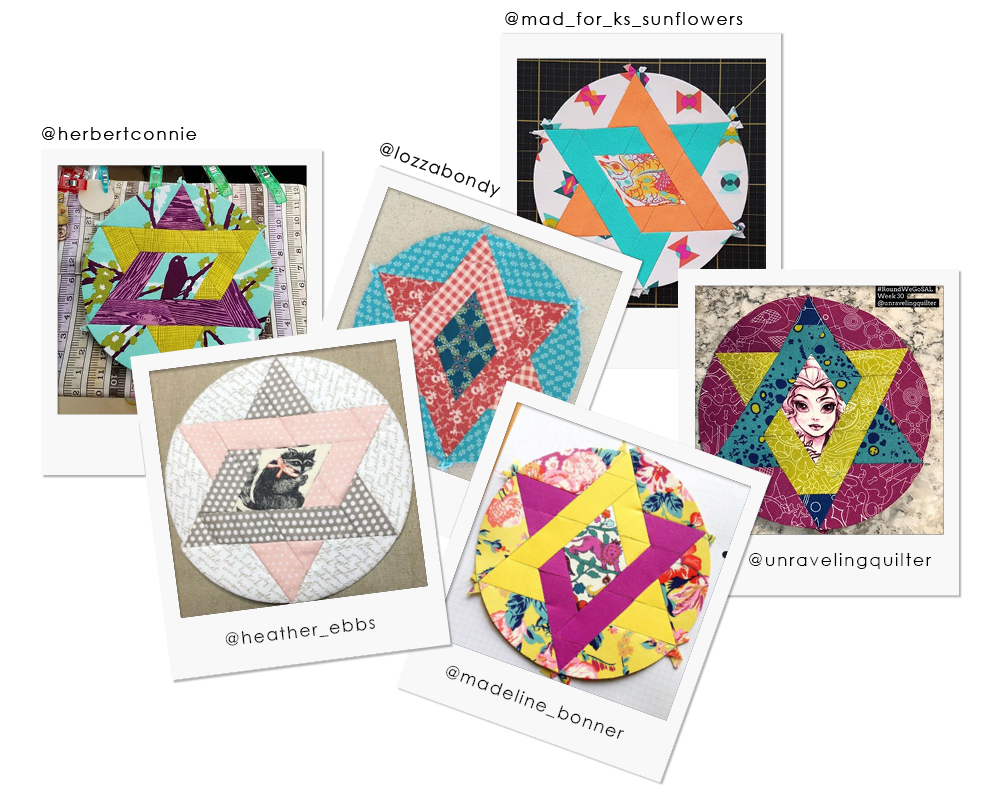 Our next stop is Block 9! Make sure you are using the hashtag #roundwegosal when you post all your wonderful creations on social media. I can't wait to see what blocks you all will create. I love seeing all of your work!