Rouge Provence Sew Along Step 1
Hello everyone,
Welcome to my latest sew along, Rouge Provence!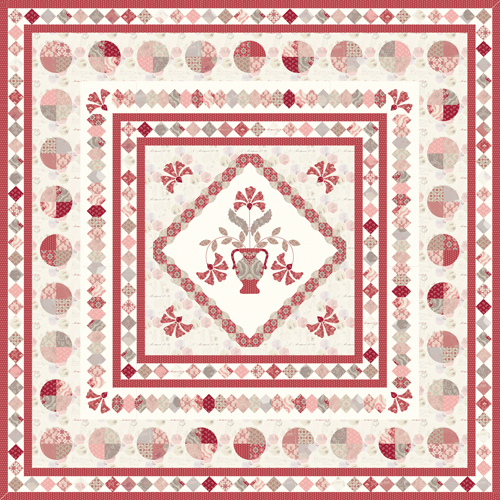 I am very excited to share this project with you and cannot wait to see all of your work.
This quilt has been made with my latest fabric range from Penny Rose Fabrics, Beaujolais. Be sure to visit your local quilt store to purchase this range. If you do not wish to use Beaujolais, by all means choose another range of fabric and sew along with us!
Each week we will be uploading an accompanying video to assist you complete the quilt. Please be aware that to successfully follow along with this sew along you will need to purchase a 'Rouge Provence' pattern at your local store. Alternatively the pattern, fabrics and full quilt kit are available online from Patchwork With Busyfingers.
Please share your work with us on social media by using the hashtag #rougeprovencesewalong.
The first video (as below) includes tutorials on Needle-turn Applique and the Embroidery method I use in the centre block. I hope you enjoy it.