Rose of Kaleigh Step 30 – quilt construction
Good morning everyone.
Today is the day we begin to construct our Rose of Kaleigh quilt. There are many ways to do this, so feel free to lay out all your blocks and begin to sew them up in an order that works for you. However, below is a suggested order in which to sew your blocks if you need a bit of direction!
This process will take most of us longer than a week – take your time and enjoy. I can't wait to see some finished quilts!
Join the pieces together as shown below.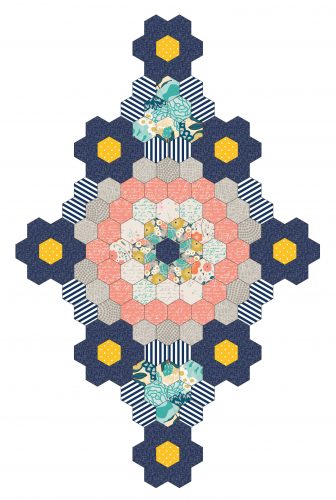 Make 1
Make 4
Add to the quilt centre.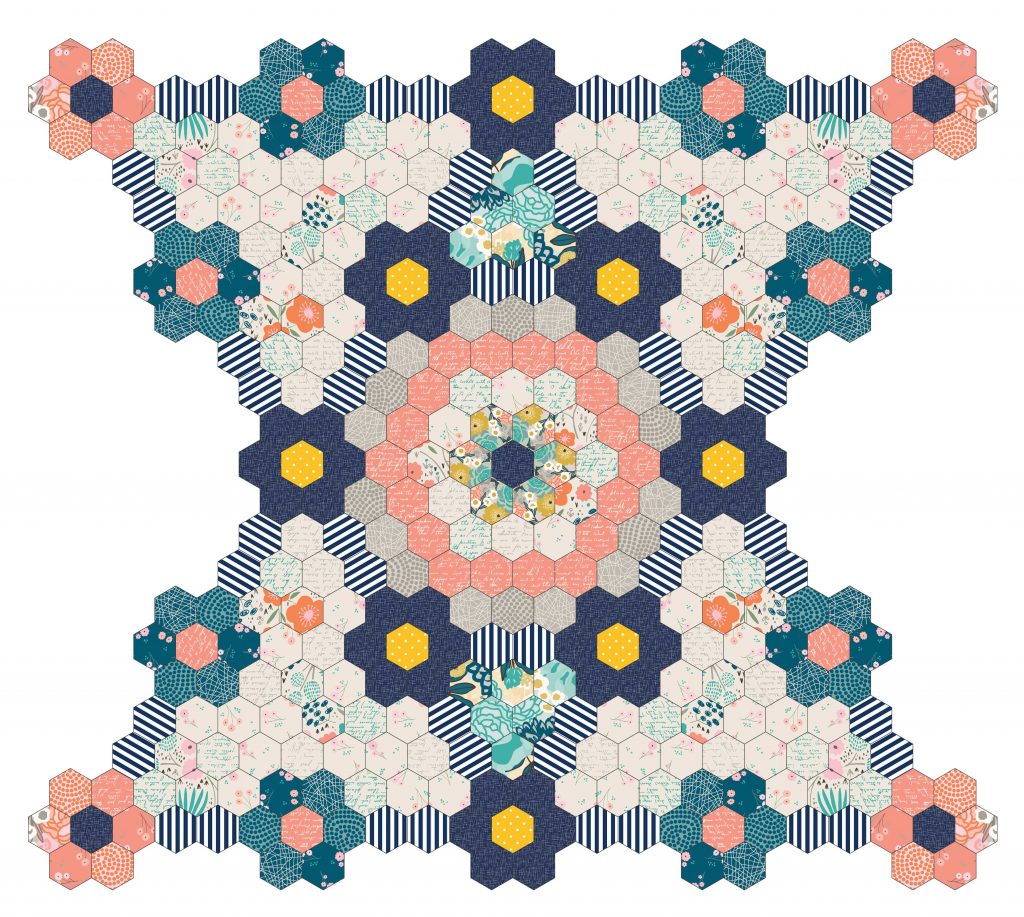 Construct the following and join to the quilt.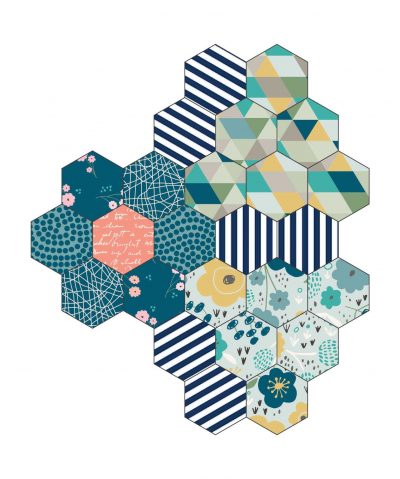 Make 2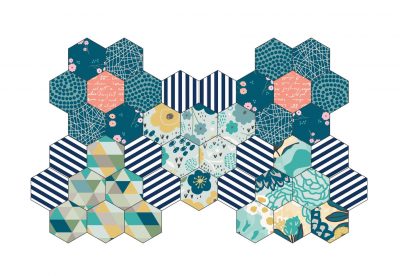 Make 2
Add these pieces to the quilt.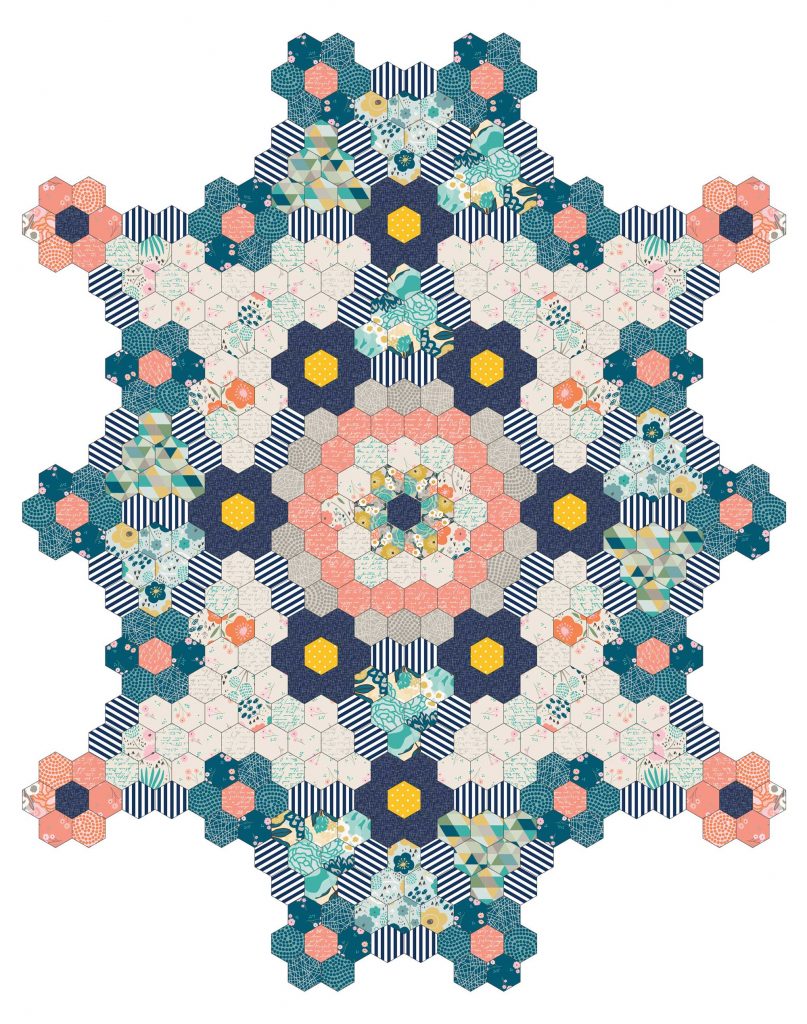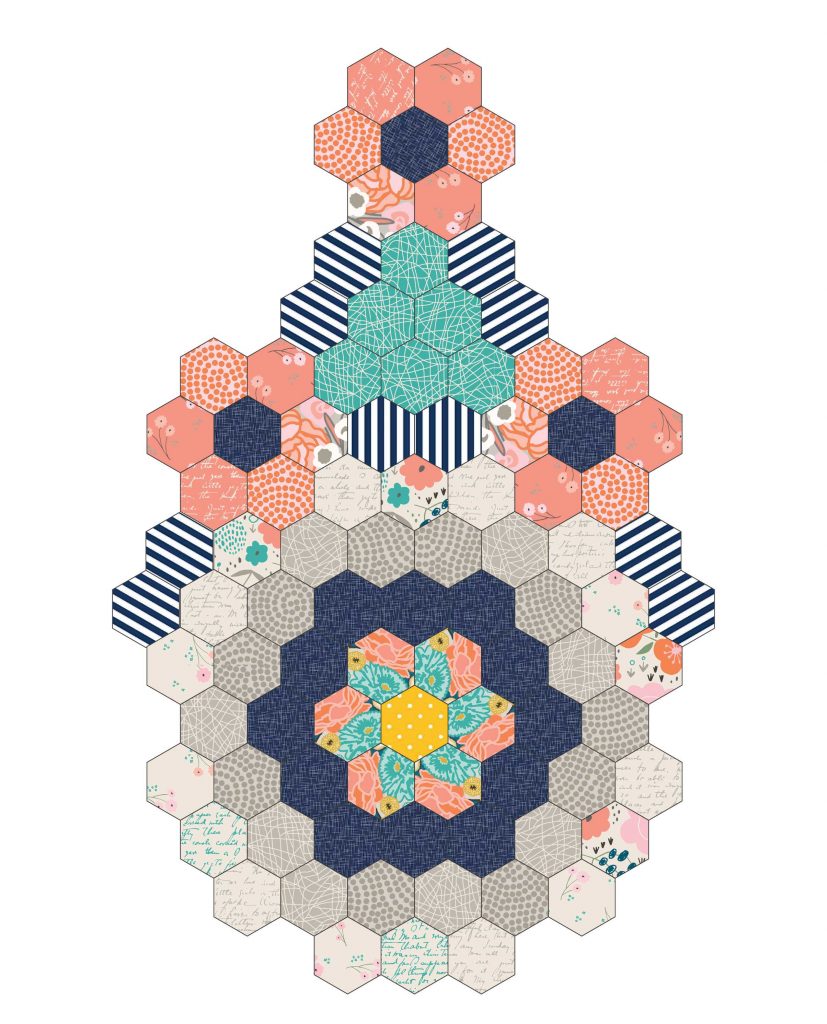 Make 10
Join to the quilt, adding the leftover stripe pieces and coral flowers.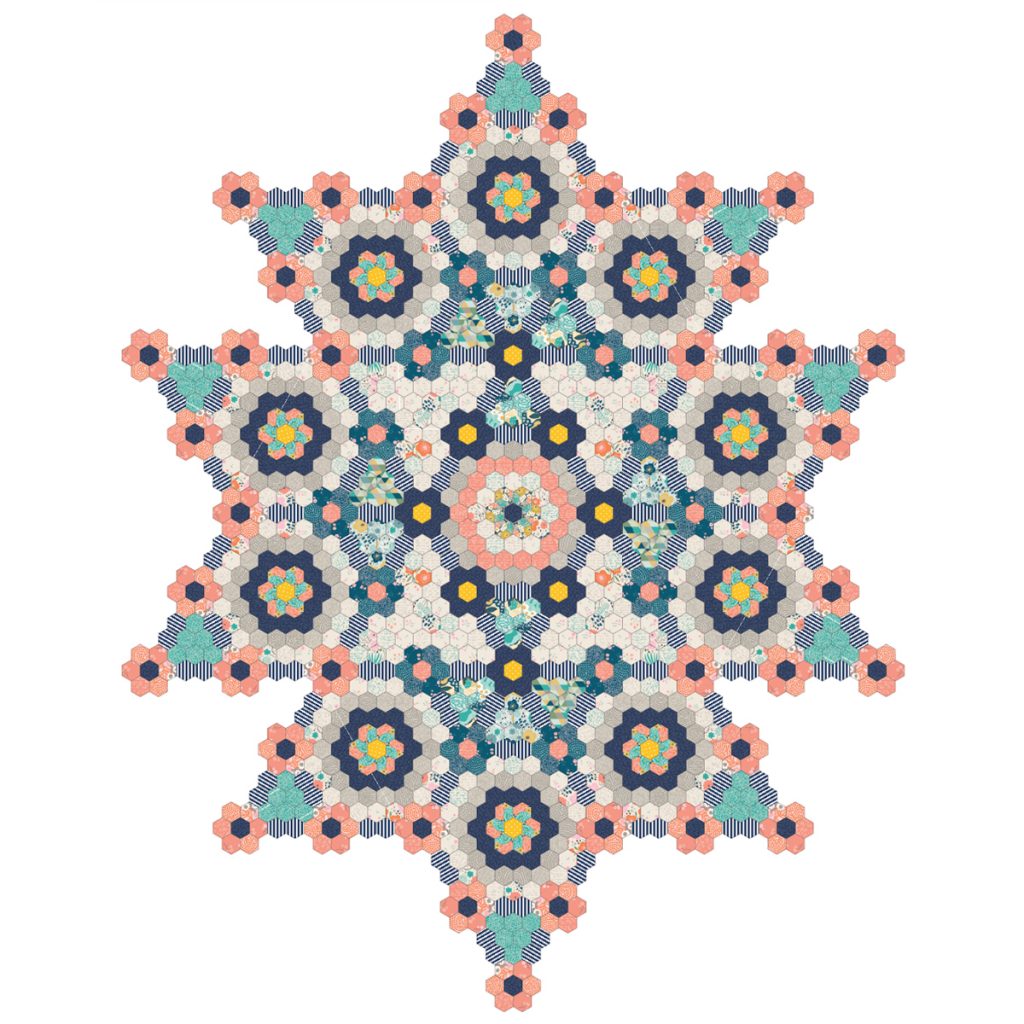 Press. Remove the papers.
Take your background fabric and cut 2 – 37 ¾" x 60" rectangles. Join these together to make a 60" x 75" backing piece.

Take your EPP section, centre and baste into position using the centre seam as a guide. Follow appliqué instructions to appliqué the edges down.
Click here for instructions on how to layer, quilt, and bind your quilt, plus appliqué  instructions.
I hope you've enjoyed making your Rose of Kaleigh quilt. Thank you for getting involved!
It has been wonderful to see your progress throughout this journey. I would love to see your finished quilts – please share them with me if posting on social media (use the hashtag #roseofkaleighsal), or even email them to our office – admin@suedaleydesigns.com.
Until next time.