Hi everyone!
This week we are making 4 English Paper Pieced sections for our Rose of Kaleigh quilt, similar to last week. To make these sections I have used the geometric fabric from my stacker.
To get started you will need your Sue Daley Sewline Glue Pen, Milliners Needles, Rotating Mat, Superior Bottom Line Thread and 3/4″ Hexagon papers and acrylic template. All of these supplies can be purchased through your favourite Sue Daley Stockist. If you are just joining in, my first Rose of Kaleigh blog post has the full requirements list and link to a grid layout of the quilt. You can view this here. 
---
STEP 24
Cutting instructions:
From the geometric fabric:
24 – 3/4″ Hexagons
Constuction:
Using my glue pen method, prepare your shapes. Build your block as shown below. If you are new to EPP, you can download a set of my instructions here, or visit my youtube channel to watch my tutorials.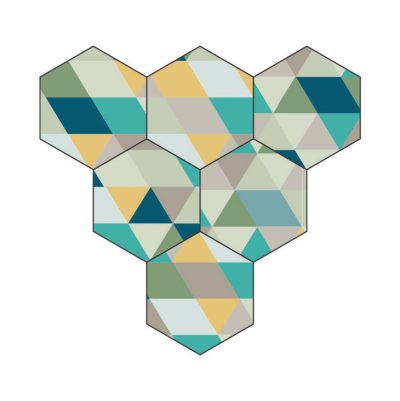 Make 4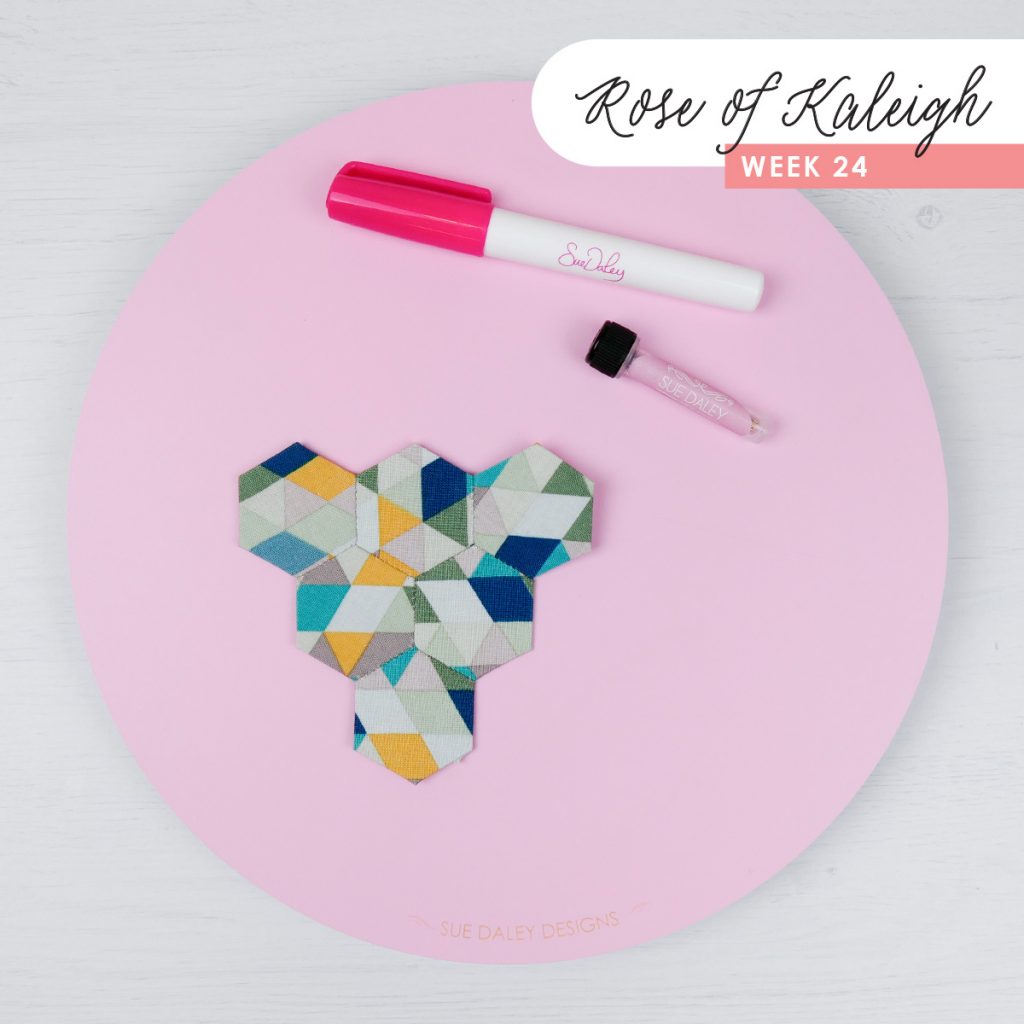 Enjoy the rest of your week.