Riley Blake Block Challenge
Good Morning! How many of you have been following along with the 2022 Riley Blake Block Challenge? Several designers have participated to create a block using their choice of fabric, and I've joined in the fun and designed this week's block using my new Colour Wall fabric. You can follow along the Block Challenge through the Riley Blake website, all the patterns are free and its not too late to join in. Each week you will make a 10″ block and there are 16 blocks to make in total, with the final quilt being a bit of a mystery!
I've used the stripe print from my Colour Wall fabric collection as a feature in my block and have put together some simple step by step instructions below to make it.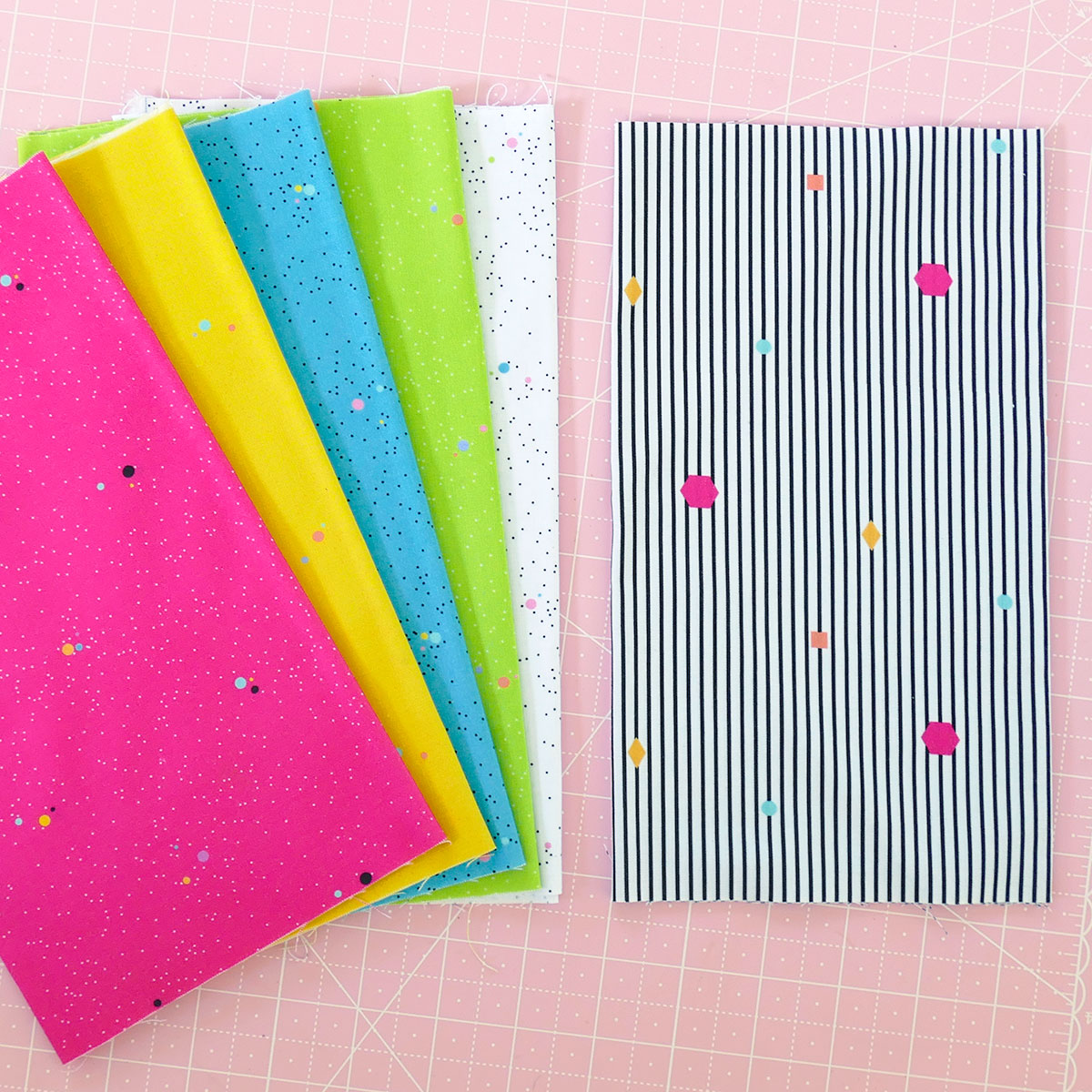 I've chosen 6 fabrics for the block. Follow the pattern sheet available on the Riley Blake website to cut the fabric pieces.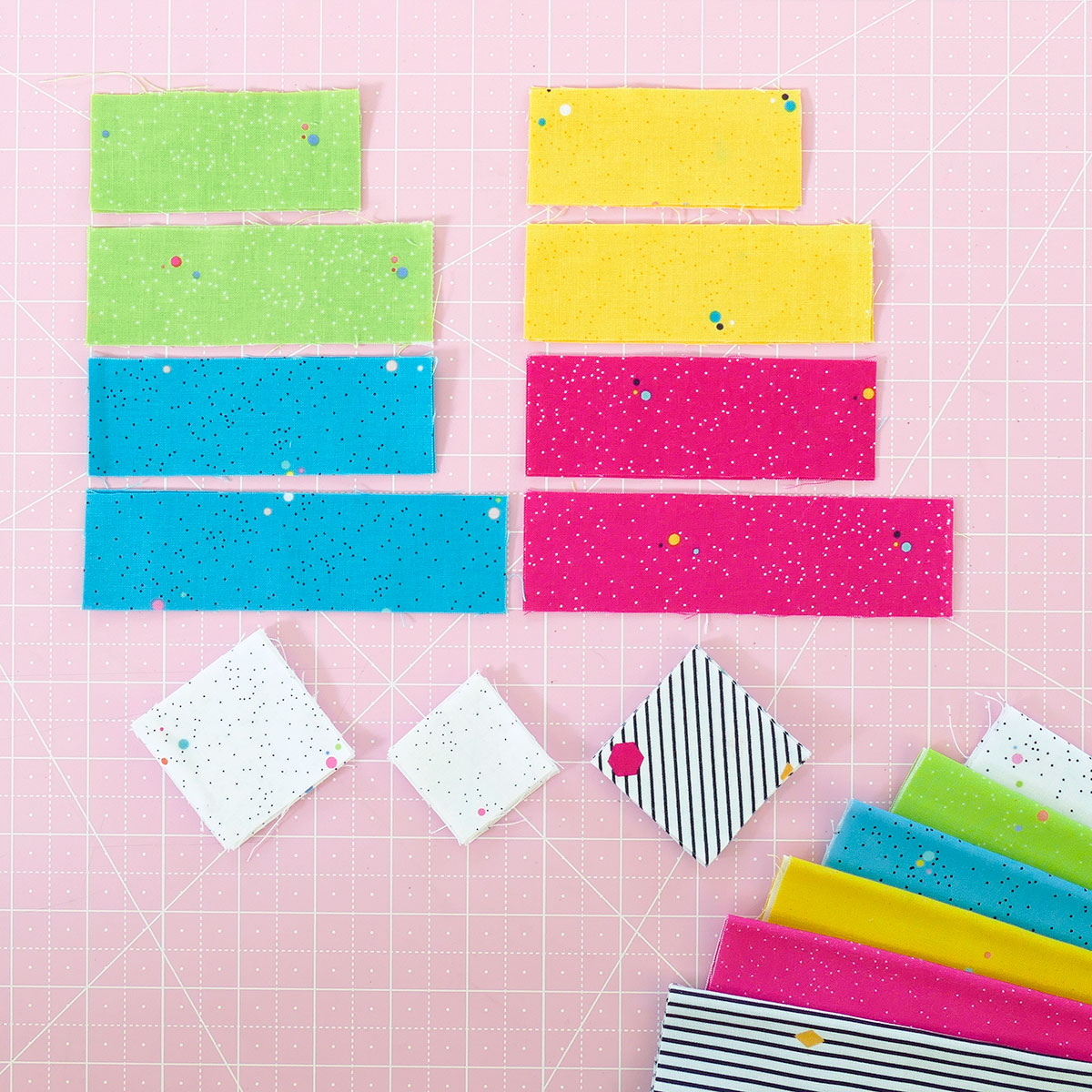 Lay your squares out as shown in the picture, then sew together in 4 patches.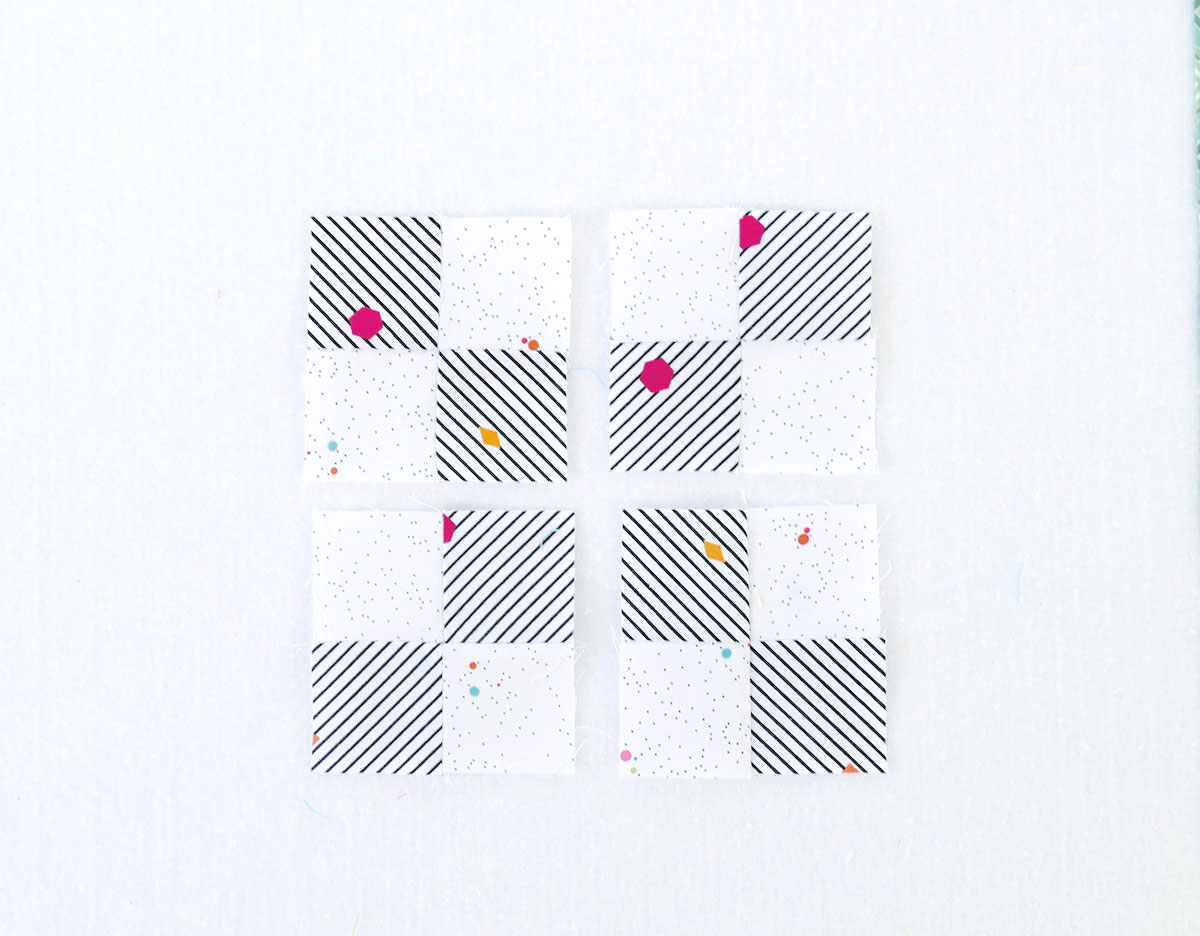 Take your remaining white squares and draw a diagonal line from corner to corner on the wrong side. place a square wrong sides together with a rectangle. Sew 1/4″ away from the drawn line. Trim back the corners, open out and press.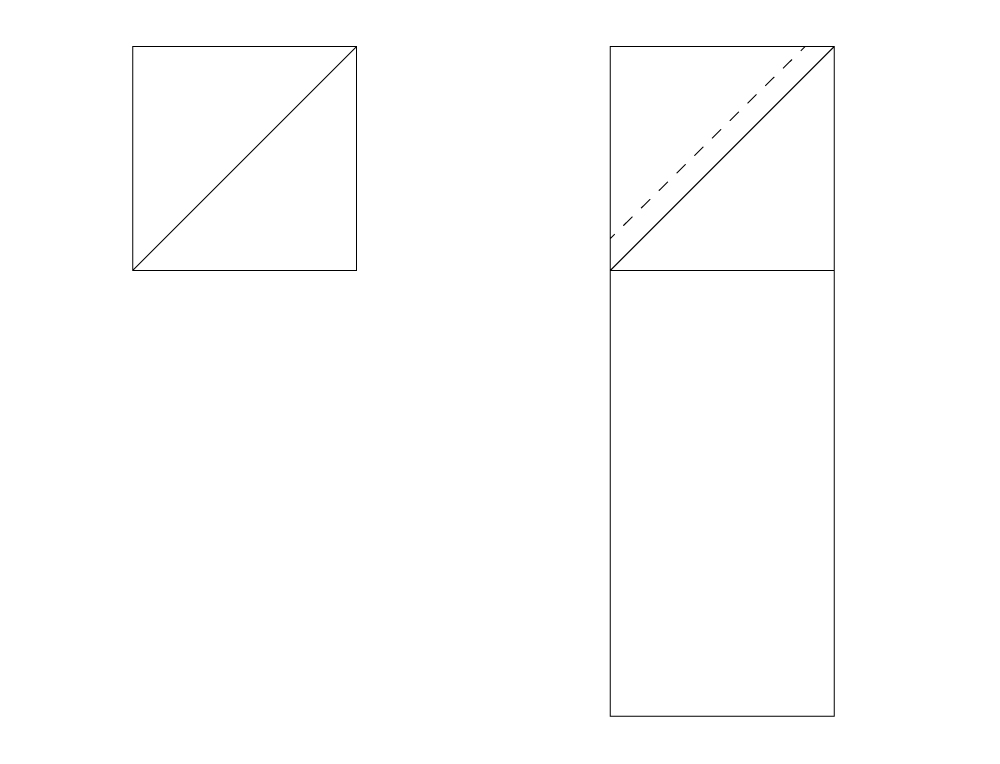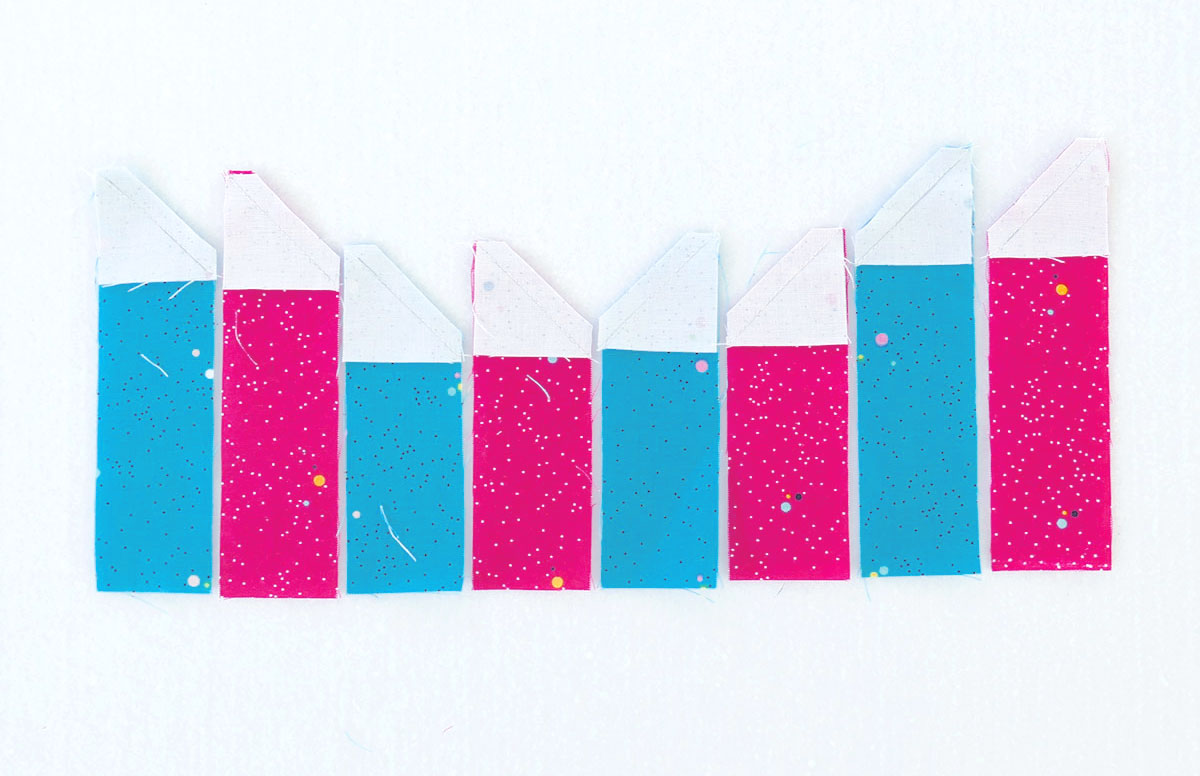 Lay your pieces out as shown here.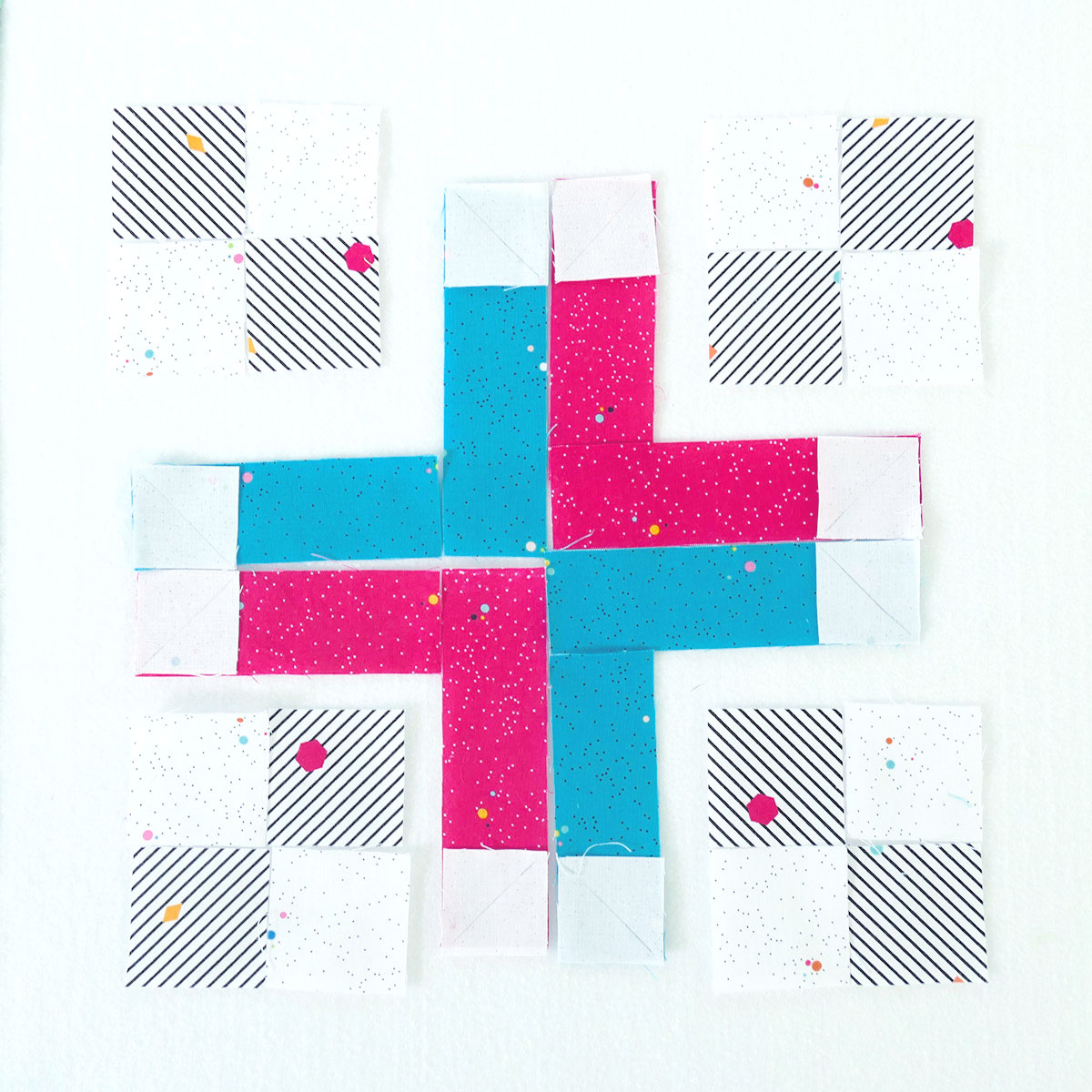 Take a four patch and sew a short rectangle to one side. Then sew the long rectangle of the same colour along the next side as shown in the picture. Add the previous sewn and trimmed rectangles to the remaining sides.
Continue until you have 4 blocks, then sew together as shown.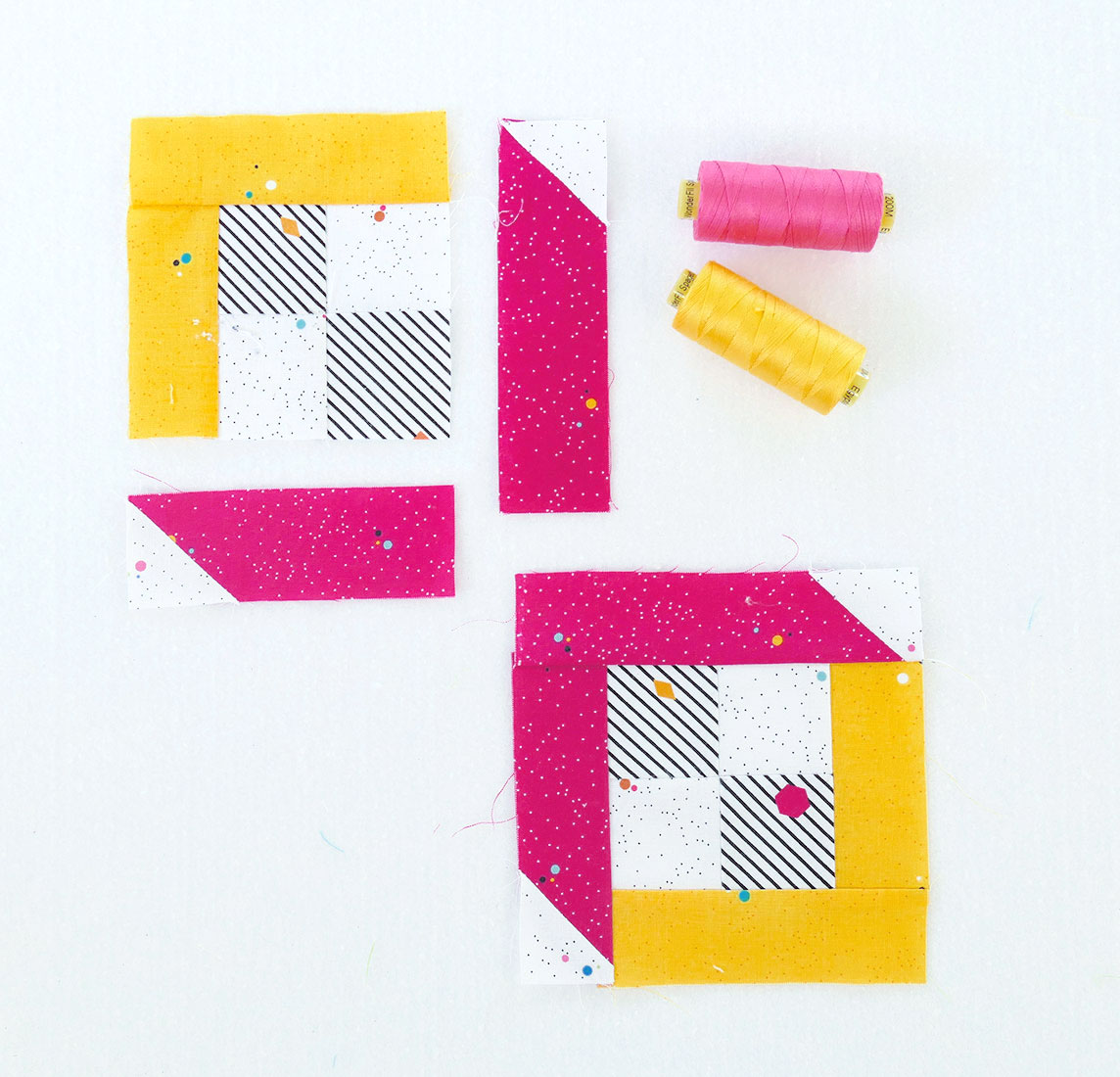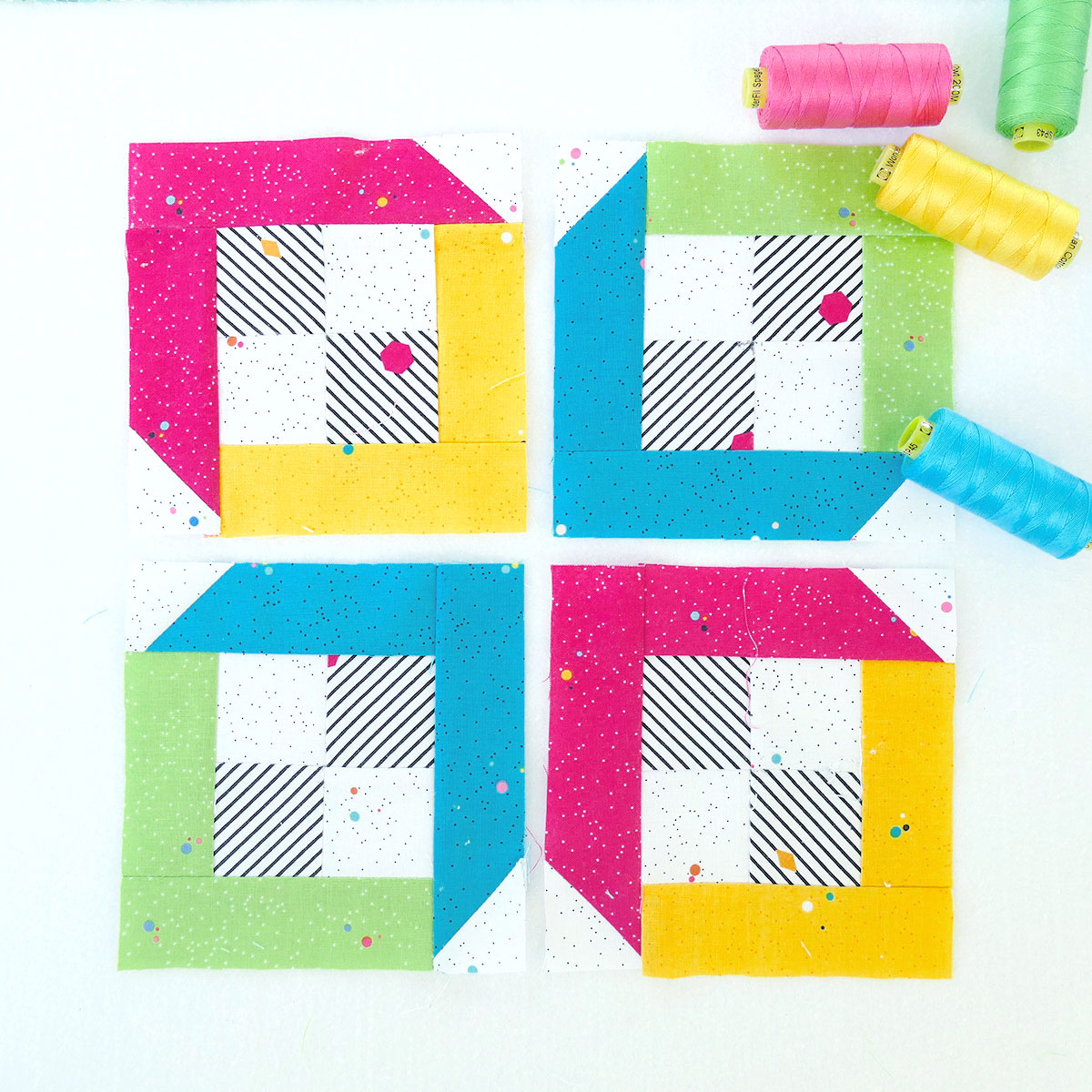 And there you have it. Your finished block for this week of the Riley Blake Block Challenge!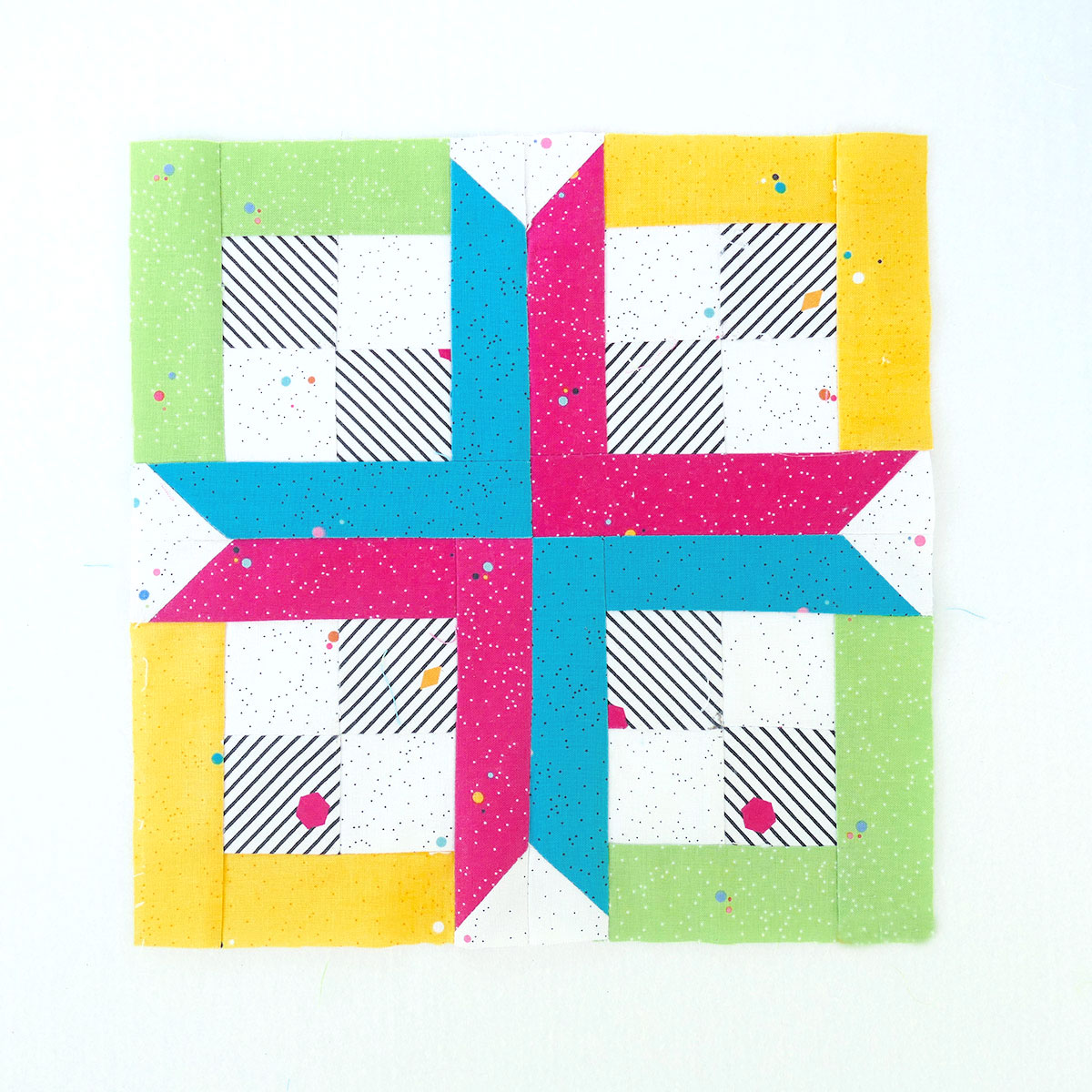 I hope you enjoyed it, do post your blocks on social media and share using the hashtag #rbdblockchallenge, we love to see all your finished blocks!
Until next time!