Paper Lanterns Sew Along Week Twenty
We're already at week 20 with 5 weeks to go, I honestly feel like this sew-along has flown by. Watching all the quilts come together has been so much fun and even though I know what mine will look like its been great to lay it out each week with the new block attached, I almost expect it to be a surprise lol. There is a lot of work in this quilt and you should all be very proud. I have to say these large shapes have never been my go to but changing things up and making a quilt using such large shapes has been fun and it seems to come together just a little bit quicker. I'm not sure I'm converted to big shapes but it sure has been a lot of fun and you may just find me introducing some of these larger shapes into my future projects.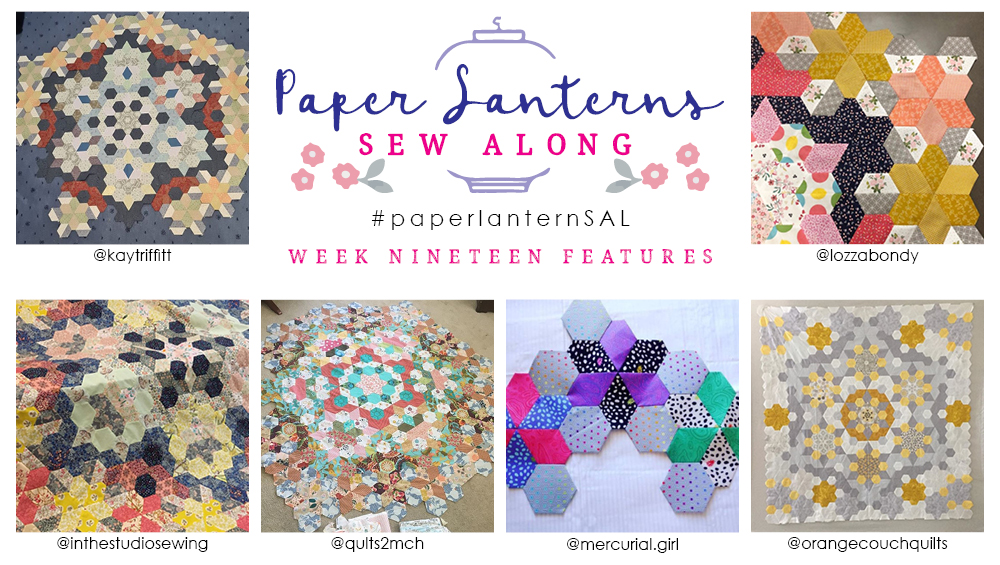 Requirements
Yellow Floral Lantern Jewels (6)
Lemon Floral Lantern Jewels (6)
Coral Floral Lantern Jewels (3)
Pink Floral Lantern Jewels (3)
Grey 2″ Half Hexagons (7)
White Floral 2″ Half Hexagons (7)
14 – 2″ Half Hexagons
Follow the EPP instructions and make the following.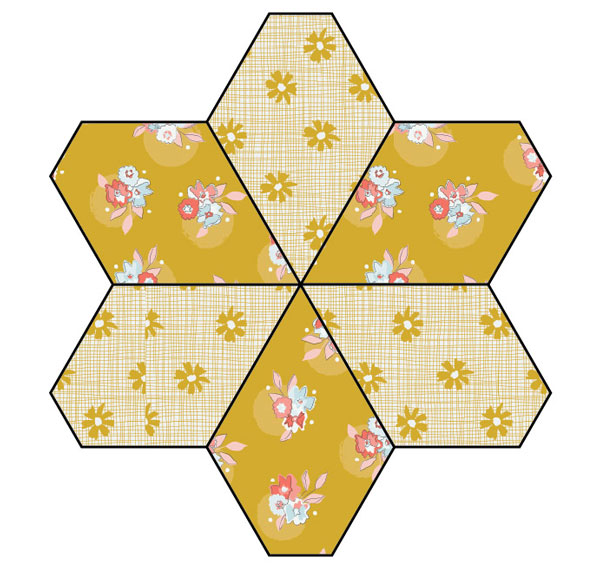 Make 2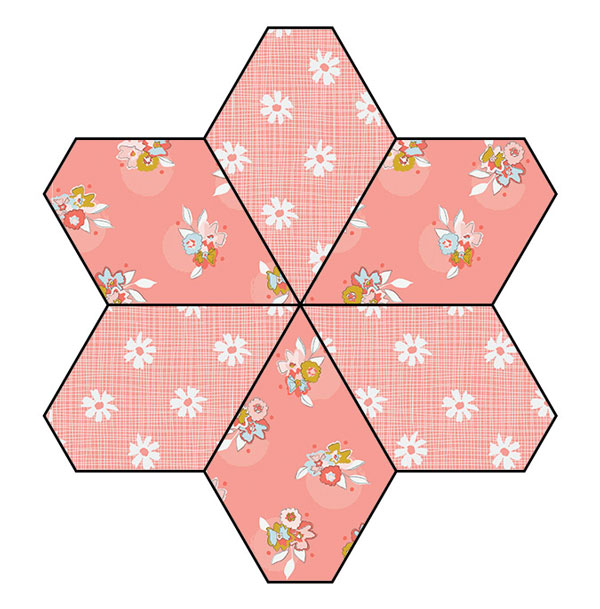 Make 1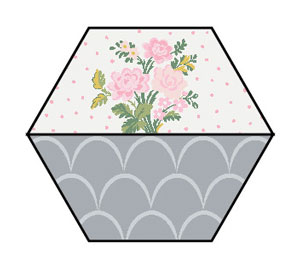 Make 7
Hint: To cut the basket bases I cut strips the width of the 2″ half hexagons ensuring the template is facing the correct direction evert time so the scallop design in the fabric are over-arches.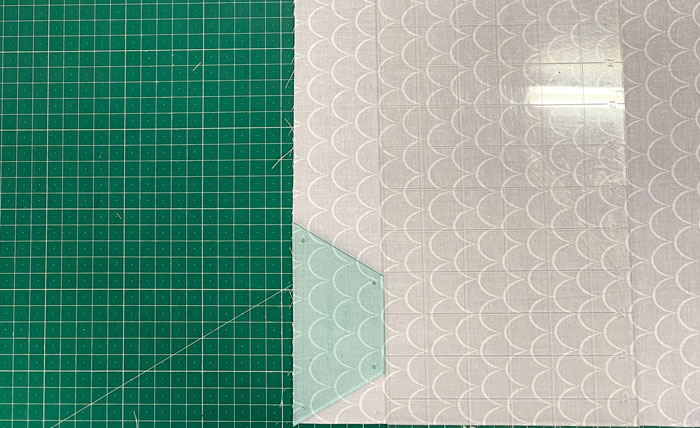 Hint: When fussy-cutting the white floral fabric for the 2″ half hexagons I have laid out the templates like the image below to get the most repeats. You could, however, need to cut strips between the 2 templates and then cut your half hexagons out.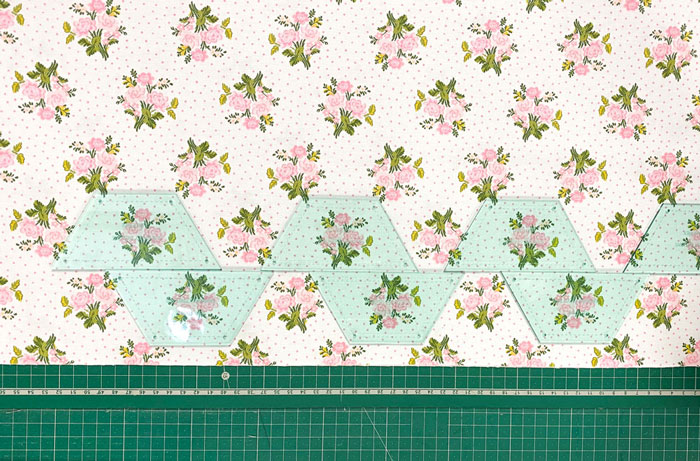 Join the pieces together as shown in the diagram.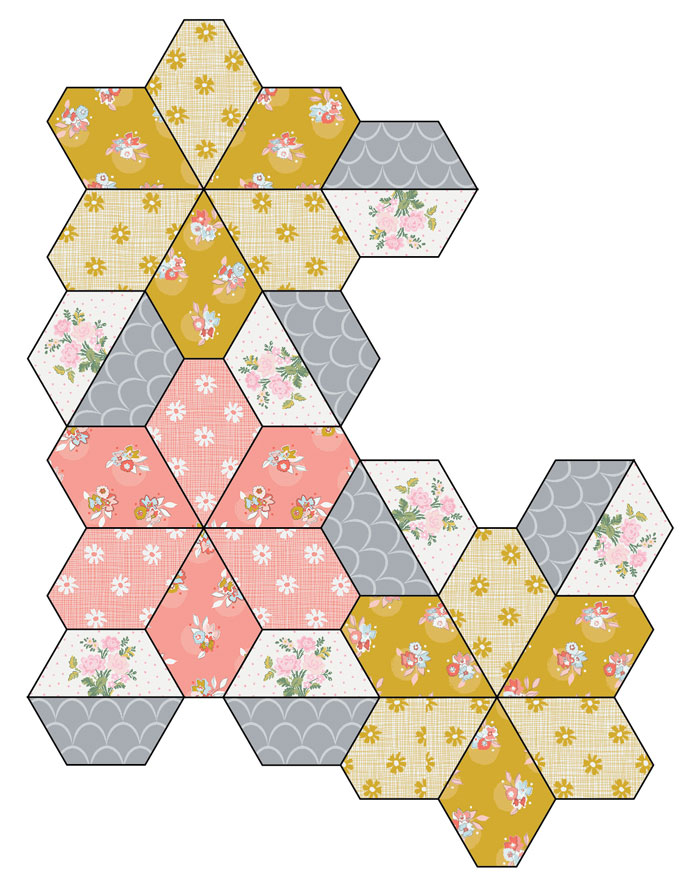 This week finishes off our coloured blocks, next week we move onto the first of our low volume blocks yippee!!!
Over on my instagram today I'm asking you all what you're addiction is. Jump on over and let me know what you can't go without.
Until next week.