Paper Lanterns Sew Along Week Twelve
Can you believe that we're almost half way through the sew along! Well done for making it this far with me, sewing is much better done with friends so thank you for sewing along with me.
Week 12 is much the same as last week and I can see many of you are powering ahead getting future weeks completed which is nice to see. I'm keeping pretty much to schedule staying a week ahead of you all except I just have a few blocks to join up to my centre.
don't forget to tag me with your progress photos. We like to feature different accounts each week therefore ensure you're using the hashtag #paperlanternsal and tag me @suedaleydesigns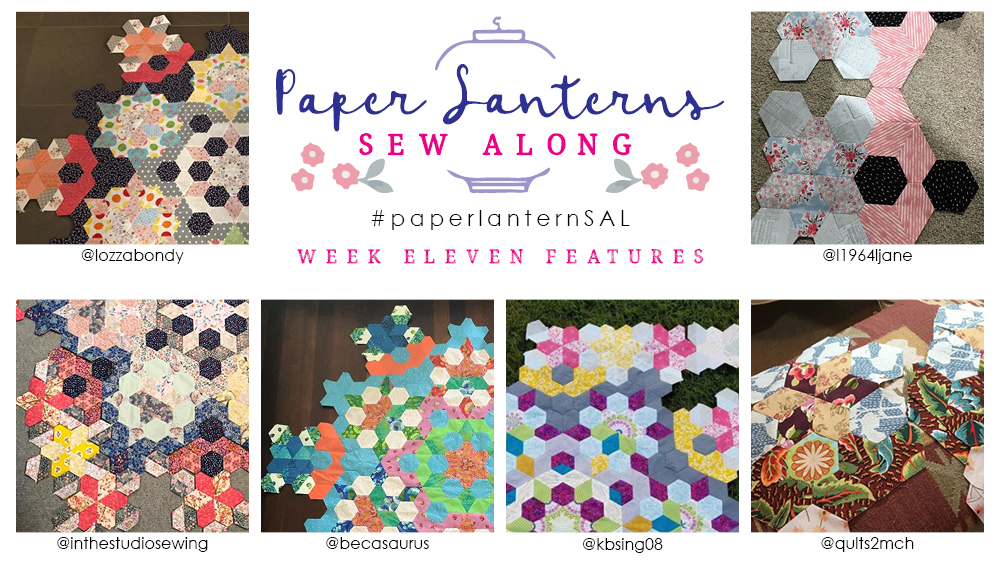 follow the below steps to complete week 12
Requirements
Coral Jewels (3)
Pink Jewels (3)
Raspberry Jewels (6)
Navy Hexagons (2)
Grey Half Hexagons (5)
White Flower Half Hexagons (5) – Fussy-cut
2 – 2″ Hexagons
10 – 2″ Half Hexagons
Follow the EPP instructions and diagrams to make the following.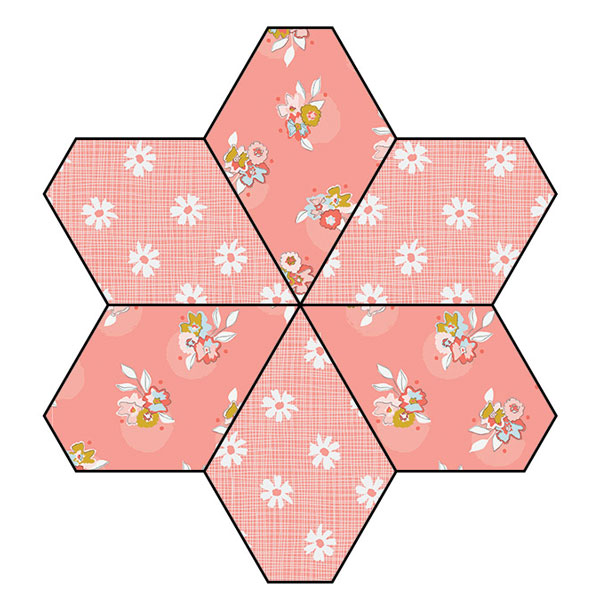 Make 1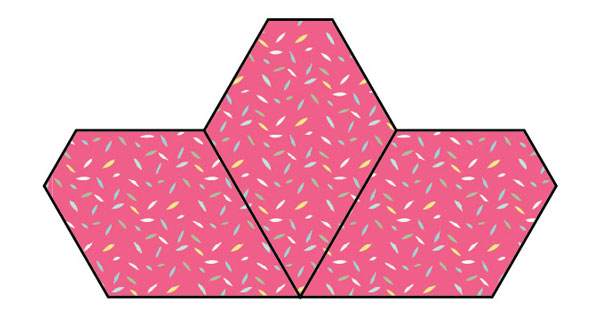 Make 2
Hint: To maximise my fabric, I have cut the fabric I will use for the jewels into 3 1/8″ strips and then laid the floral lantern jewel templates along the strips and cut like the image below.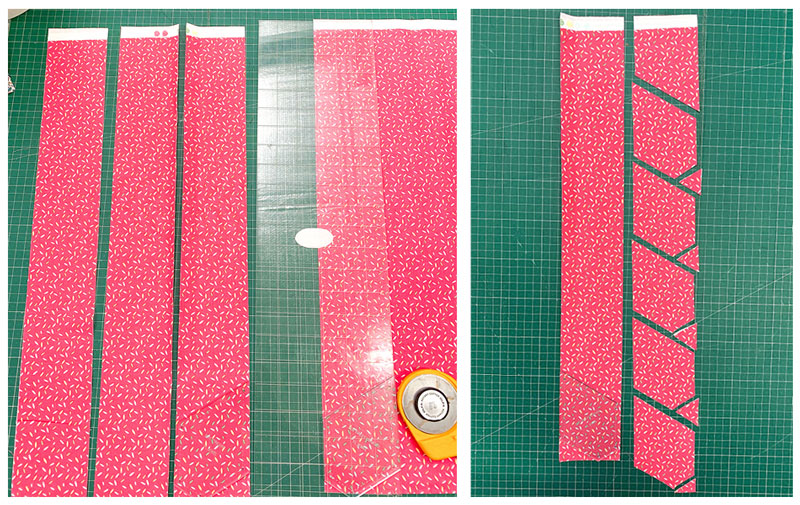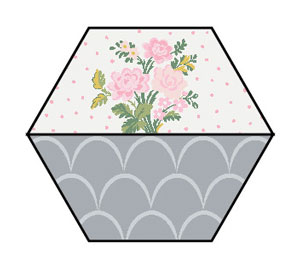 Make 5
Hint: To cut the basket bases I cut strips the width of the 2″ half hexagons ensuring the template is facing the correct direction evert time so the scallop design in the fabric are over-arches.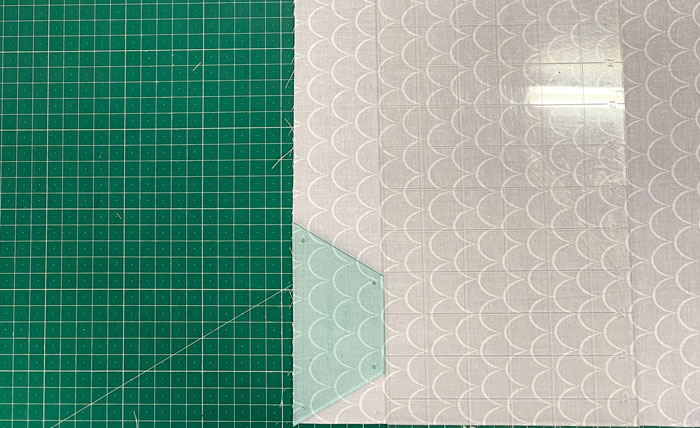 Hint: When fussy-cutting the white floral fabric for the 2″ half hexagons I have laid out the templates like the image below to get the most repeats. You could, however, need to cut strips between the 2 templates and then cut your half hexagons out.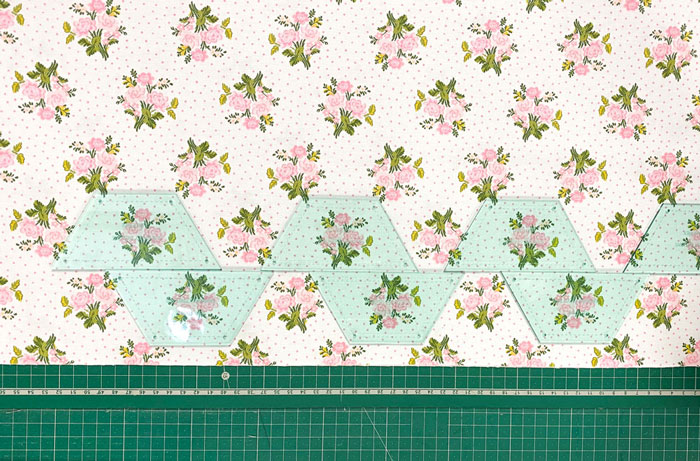 Join the navy and raspberry pieces togehter.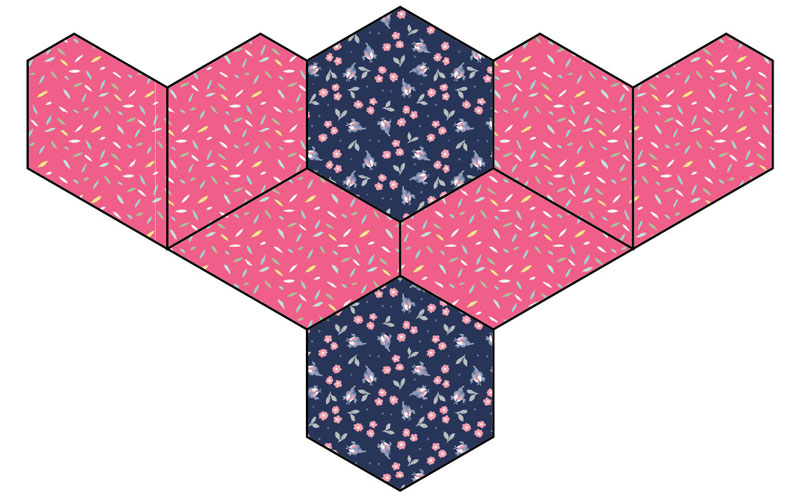 Join the floral/grey hexagons to the outside of the coral flower.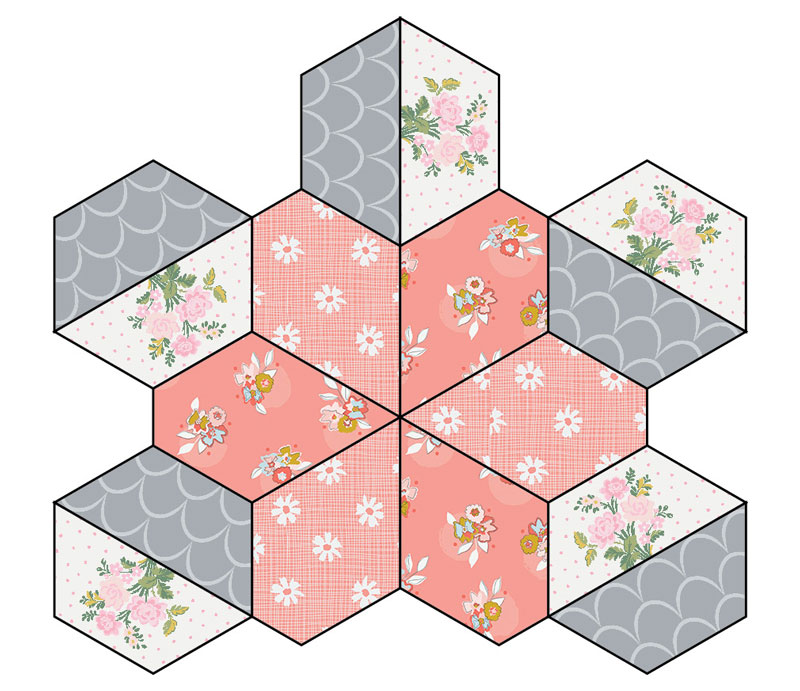 Join the two sections together.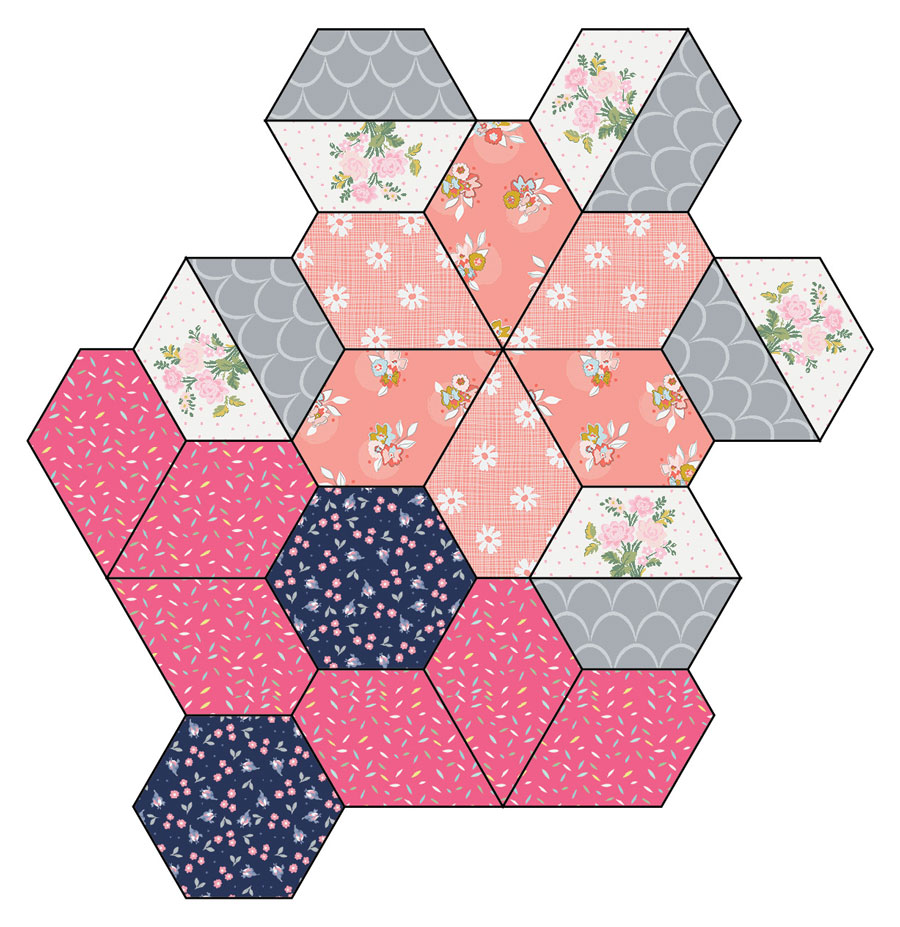 I've been juggling a few new projects this last week which I cannot wait to share with you. I've been working on an old favourite of mine which will be released as a Block if the Month very soon, perfect for beginners.
Until next week!