Paper Lanterns Sew Along Week Three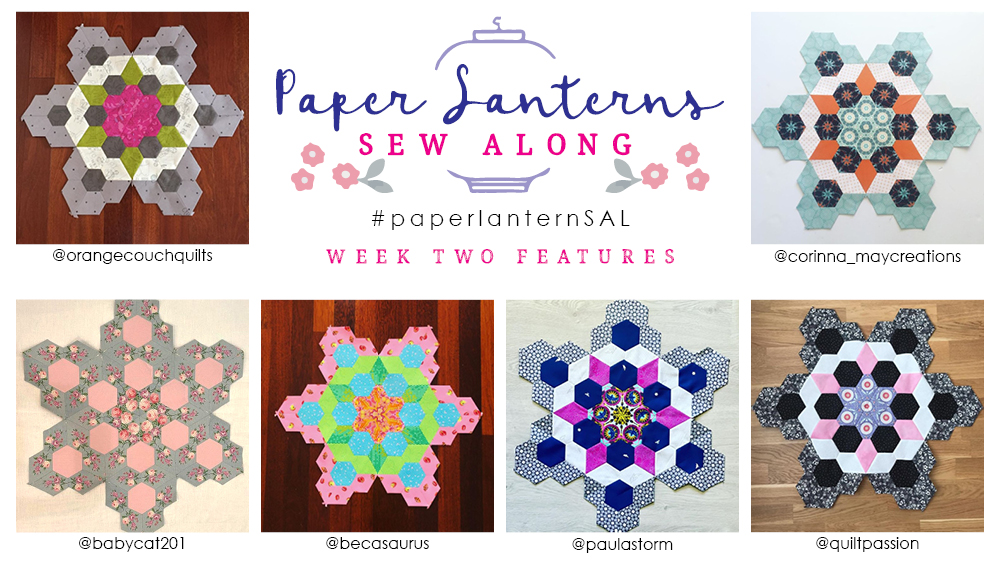 Welcome to week three of the Paper Lanterns Sew-Along. We're beginning to see some fabulous centre blocks come together, I'm loving how different all the blocks look. The bonus to working with large shapes like these is that the design comes together quickly. As we continue to grow our centre block you can start removing some of the papers ensuring you leave the outer edge in tact to keep a firm edge to sew the next shapes. If you find it difficult to remove your papers it may mean that you have used too much glue, to fix this simply use a steam iron on your work which will loosen the glue and make it easier to remove your papers.
If you're following along via instagram or facebook be sure to check my page today with some tips on fussy cutting your Half Hexagons for this weeks block.
This week we will be tackling the first of the pie blocks, the yellow pie. To create the Yellow Pie Block you'll need the following:
Requirements
Floral 1. Jewels (3) Fussy-cut
Pink Jewels (2)
Blue Jewel (1)
Spot 2" Half Hexagons (12) Fussy-cut
Yellow Jewels (6)
Navy Jewels (11)
12 – 2" Half Hexagons
Follow the below steps to make the following.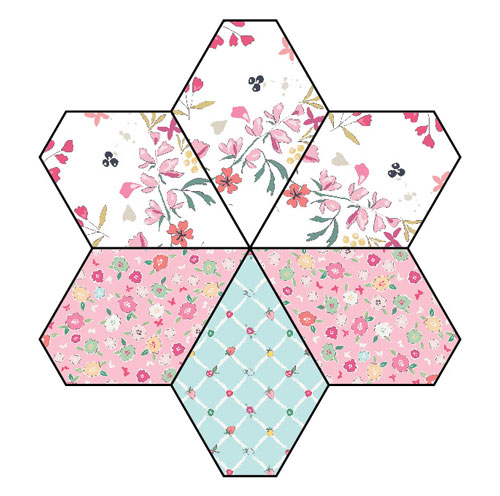 Spot Half Hexagons
Cut 12 half hexagons on the same pattern repeat. Be sure not to waste your fabric, you will need to use the remainder of the spot fabric for future blocks.
Hint: Sticky dots are useful for this as it keeps the original piece stuck to the template so you can line up the next piece to cut and achieve the most accurate fussy cut.
Once you have pieced the half hexagons together you should have six fussy-cut hexagons.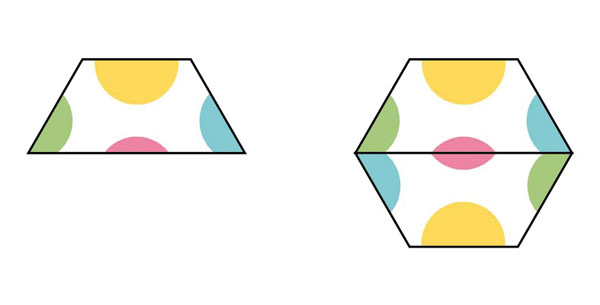 Sew all of the pieces together as shown in the diagram.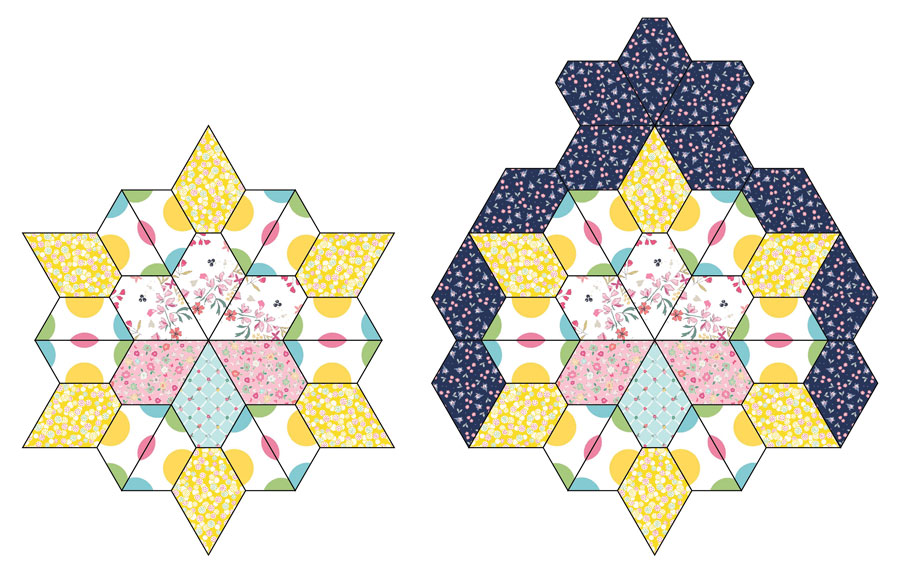 The final block should look like the diagram below.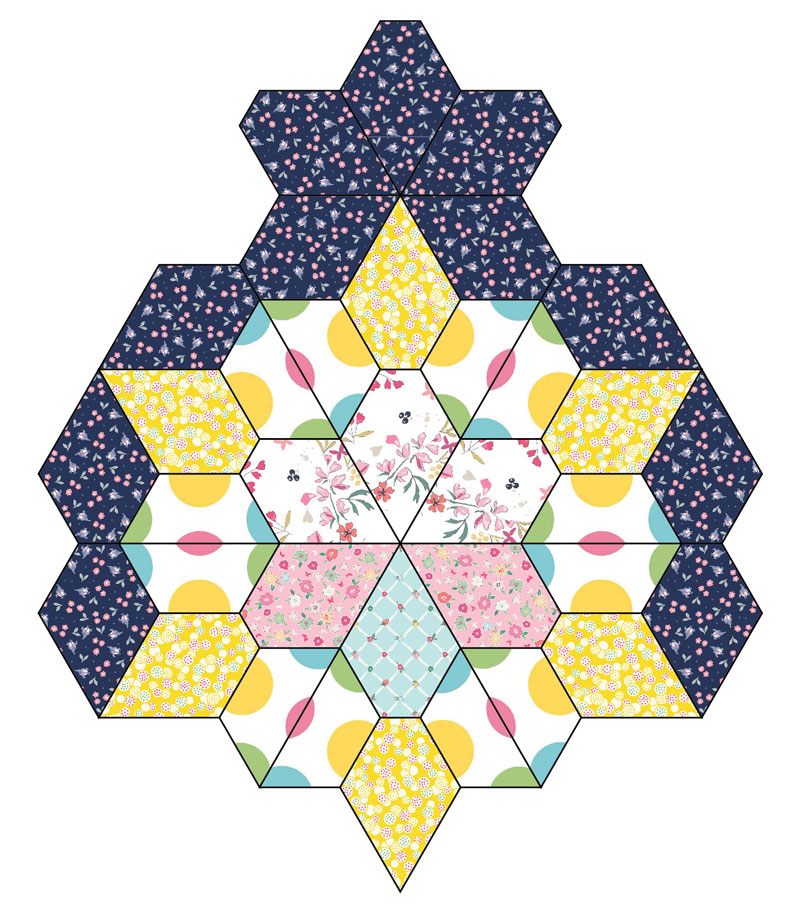 And that's it for week 3 of the sew-along. I encourage you to connect your block together with your existing centre block, this will save joining all your blocks together at the end.
Next week we will move on to making the 2nd pie block, the pink pie. I cannot wait to see everyone's progress.
Make sure to remember if you post your work on social media to use the hashtags #suedaleydesigns and #paperlanternsSAL
See you next time.