Paper Lanterns Sew Along Week Thirteen
Between finishing week 13 for the Sew Along and starting on my new This Goes with That Block of the Month program I've been pretty busy. Is it just me or does everyone work better when they have multiple things on the go? A little bit of pressure doesn't hurt anyone am I right! I've also started on a new crochet blanket so safe to say I'm well occupied. One thing I do like is variety in my work to keep me interested. I get distracted easily so having different projects on the go actually allows me to get more done.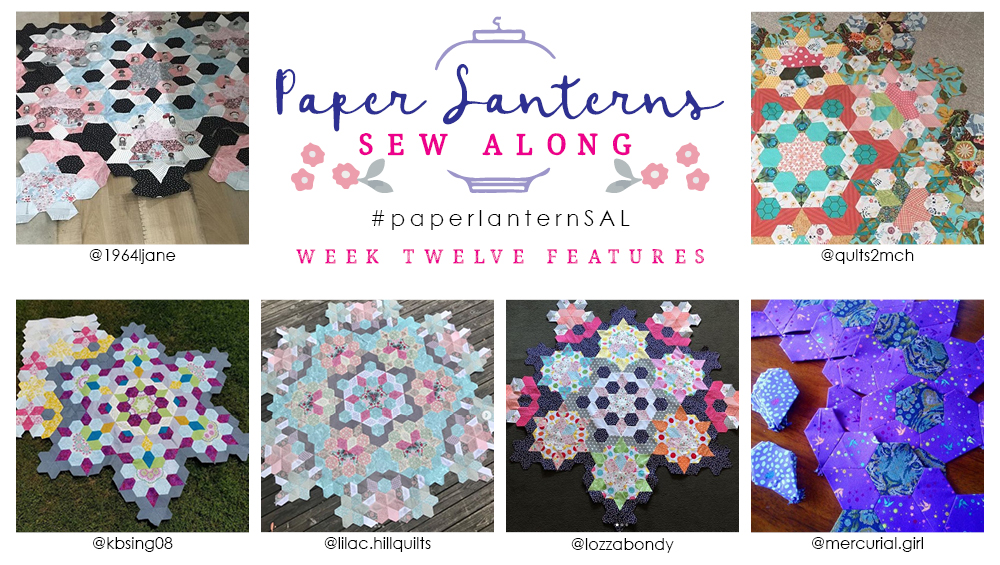 Quilt tops have all started to come together in the past couple of weeks! We're officially just over the half way point and on the down hill run!
Requirements
Coral Jewels (3)
Pink Jewels (3)
Raspberry Jewels (6)
Navy Hexagons (2)
Grey Half Hexagons (5)
White Flower Half Hexagons (5) – Fussy-cut
2 – 2″ Hexagons
10 – 2″ Half Hexagons
Follow the EPP instructions and diagrams to make the following.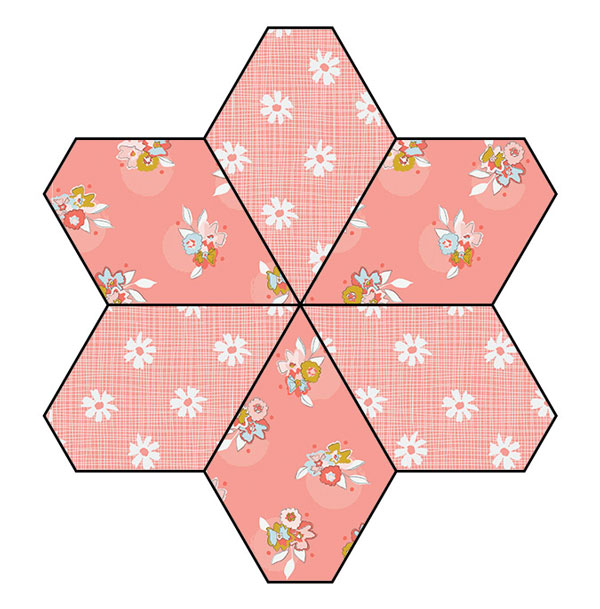 Make 1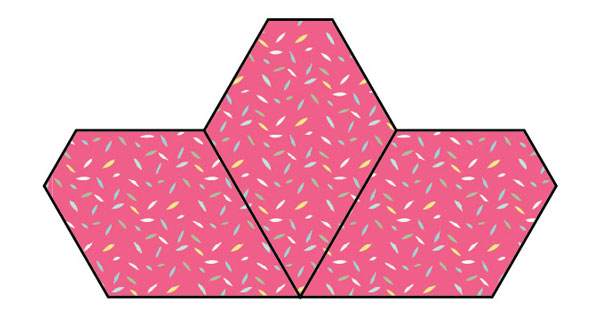 Make 2
Hint: To maximise my fabric, I have cut the fabric I will use for the jewels into 3 1/8″ strips and then laid the floral lantern jewel templates along the strips and cut like the image below.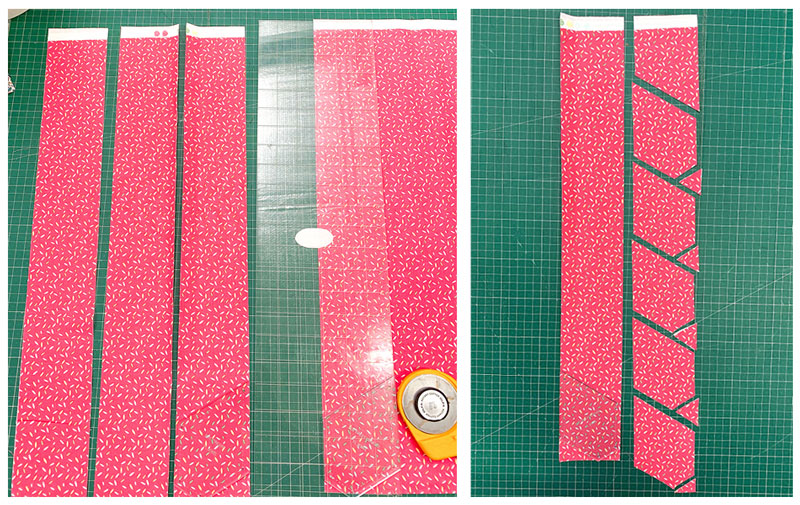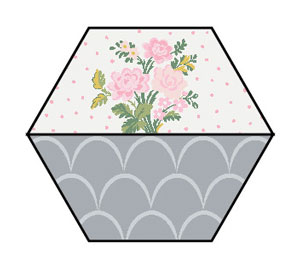 Make 5
Hint: To cut the basket bases I cut strips the width of the 2″ half hexagons ensuring the template is facing the correct direction evert time so the scallop design in the fabric are over-arches.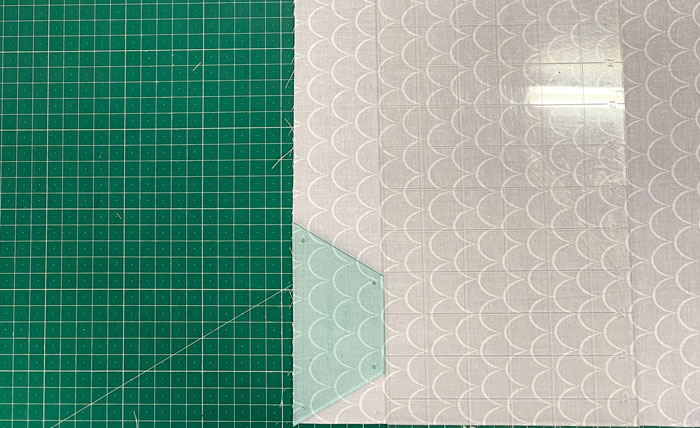 Hint: When fussy-cutting the white floral fabric for the 2″ half hexagons I have laid out the templates like the image below to get the most repeats. You could, however, need to cut strips between the 2 templates and then cut your half hexagons out.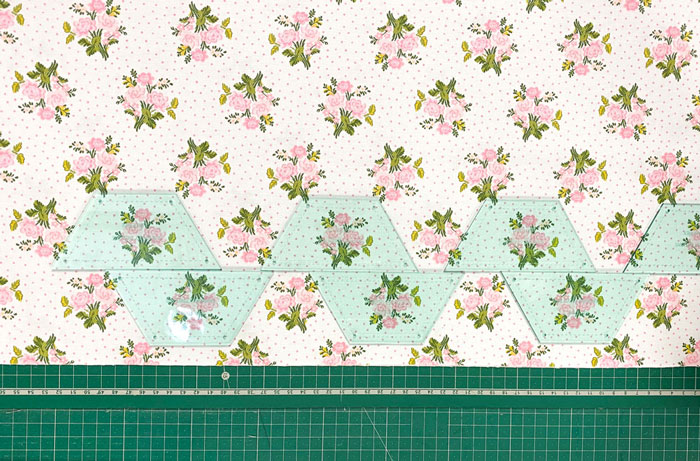 Join the navy and raspberry pieces togehter.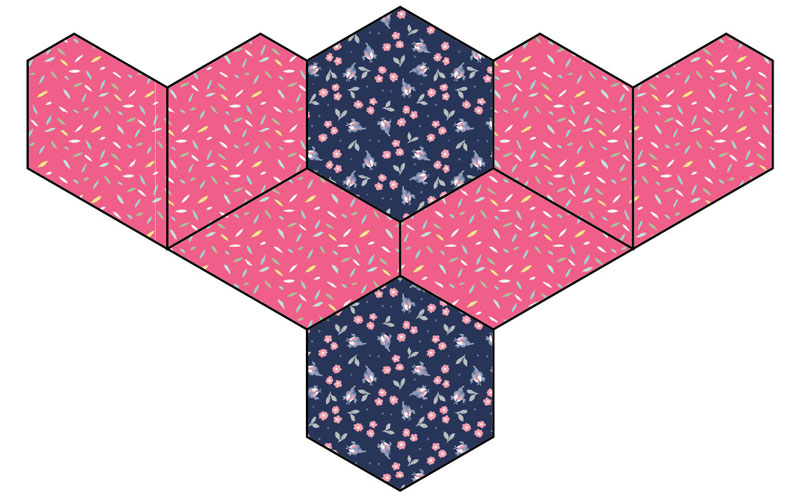 Join the floral/grey hexagons to the outside of the coral flower.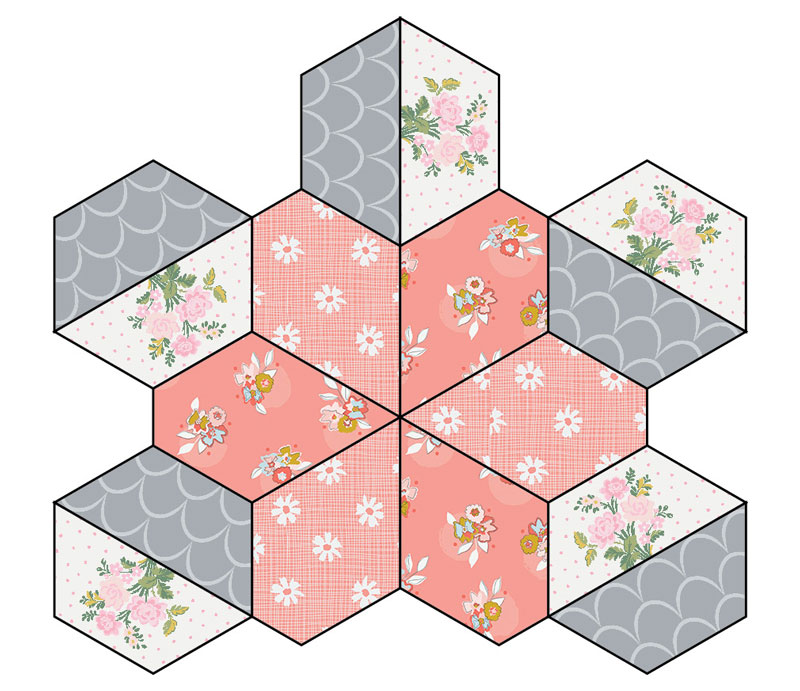 Join the two sections together.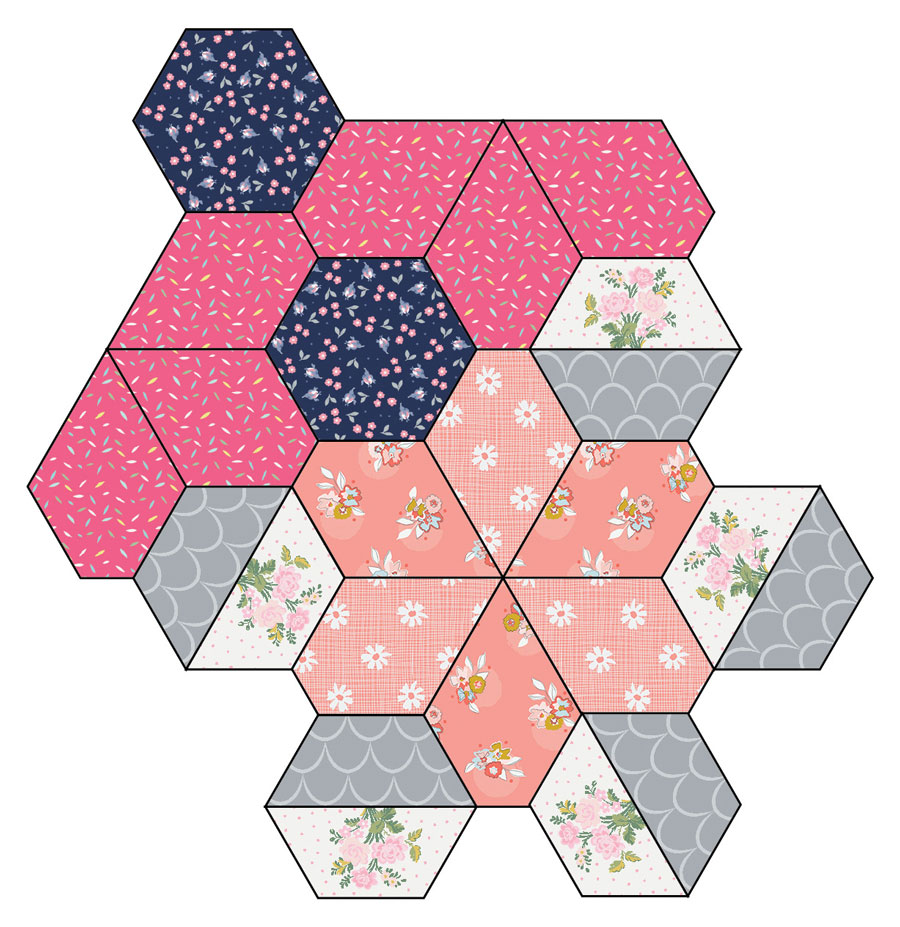 Until next week!