Paper Lanterns Sew Along Week Ten
Welcome to week 10!
We've made it this far and with many starting to go back to work and return to school time for sewing will start to lessen as we begin to introduce some normality back into our lives. Life in Australia is still somewhat restricted but it's business as usual in our warehouse with our team all returning to the office after working remotely for 8 weeks, following safe distancing of course.
We're 1 month into winter here in Australia and although I'm grateful to live in the sub tropics in South East Queensland, Mother Nature sure has turned down the thermostat this week.
I grew up swimming, surfing, sailing and sun baking and although I'm no good on the surfboard these days I do still love relaxing by the beach.
I'm interested to know what you all do to relax? Other than sewing that is. Aside from sitting by the ocean the only other thing I can do to completely switch off from the world is watching earth moving equipment. I could watch them redesign the face of Australia all day long. Let me know in the comments what you do to switch off.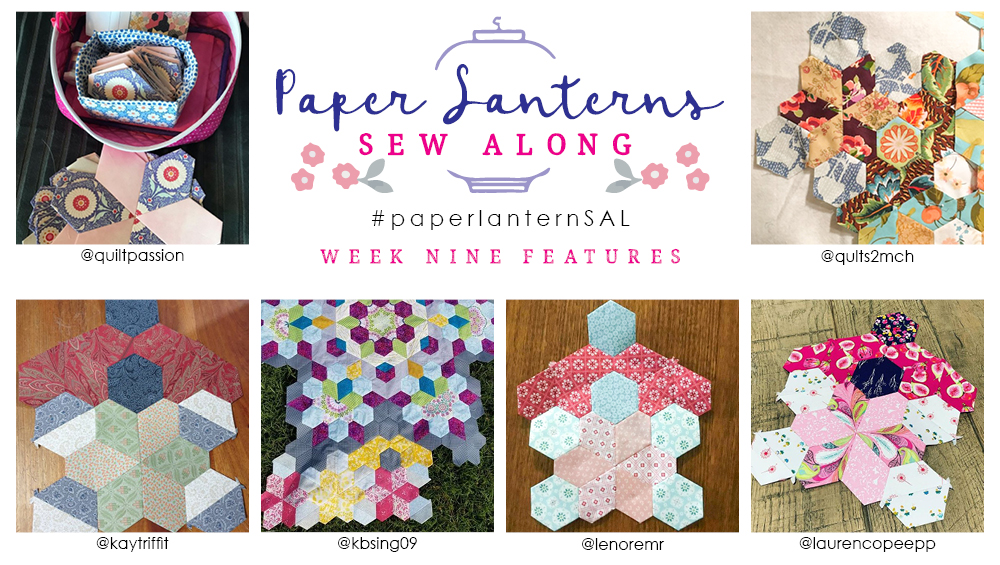 Requirements
Coral Jewels (3)
Pink Jewels (3)
Raspberry Jewels (6)
Navy Hexagons (2)
Grey Half Hexagons (4)
White Flower Half Hexagons (4) – Fussy-cut
2 – 2″ Hexagons
8 – 2″ Half Hexagons
Follow the EPP instructions and diagrams to make the following.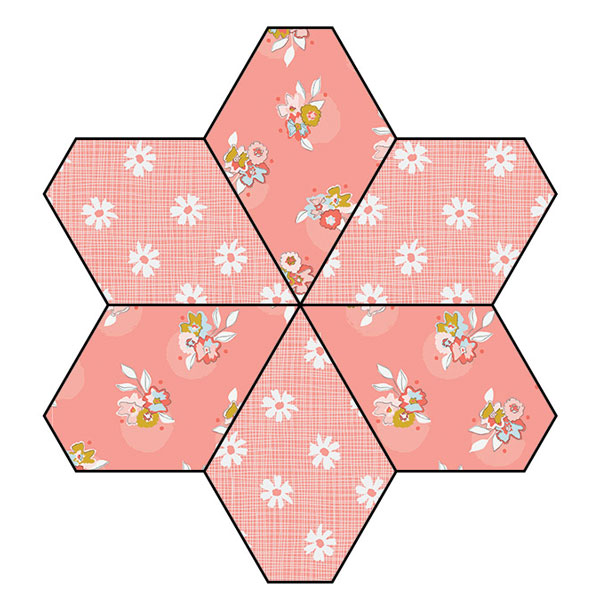 Make 1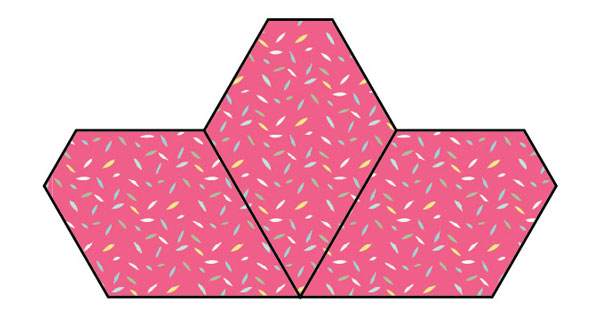 Make 2
Hint: To maximise my fabric, I have cut the fabric I will use for the jewels into 3 1/8″ strips and then laid the floral lantern jewel templates along the strips and cut like the image below.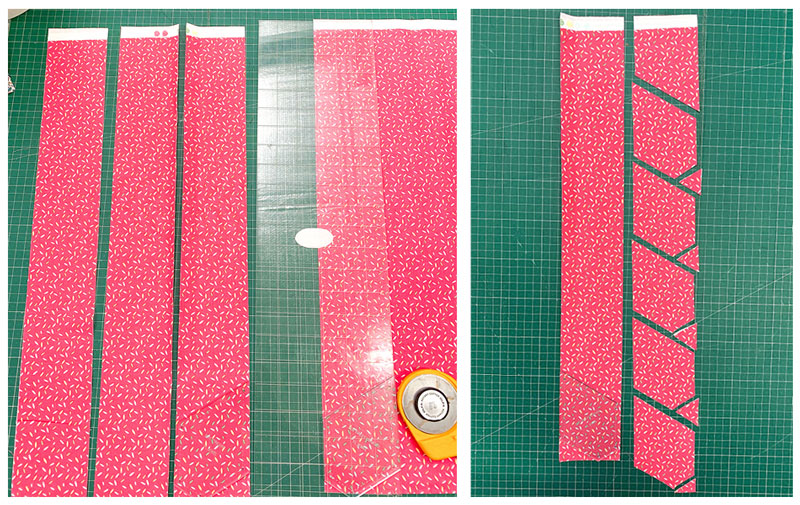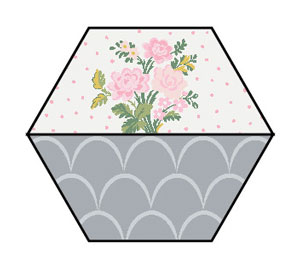 Make 4
Hint: To cut the basket bases I cut strips the width of the 2″ half hexagons ensuring the template is facing the correct direction evert time so the scallop design in the fabric are over-arches.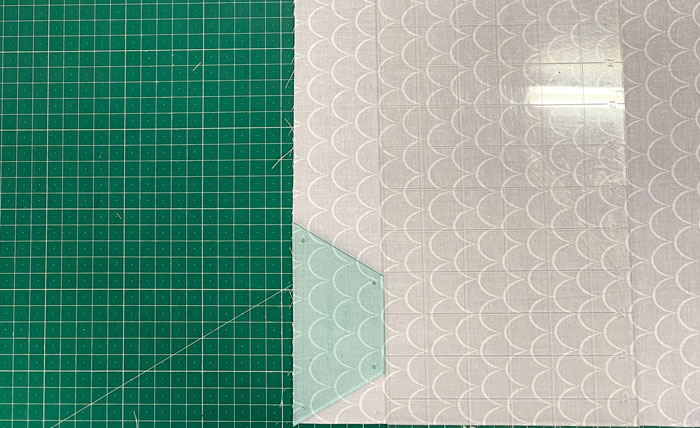 Hint: When fussy-cutting the white floral fabric for the 2″ half hexagons I have laid out the templates like the image below to get the most repeats. You could, however, need to cut strips between the 2 templates and then cut your half hexagons out.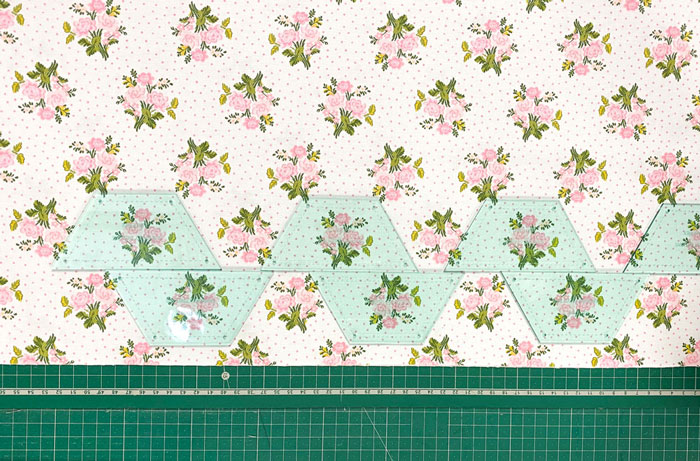 Join the navy and raspberry pieces togehter.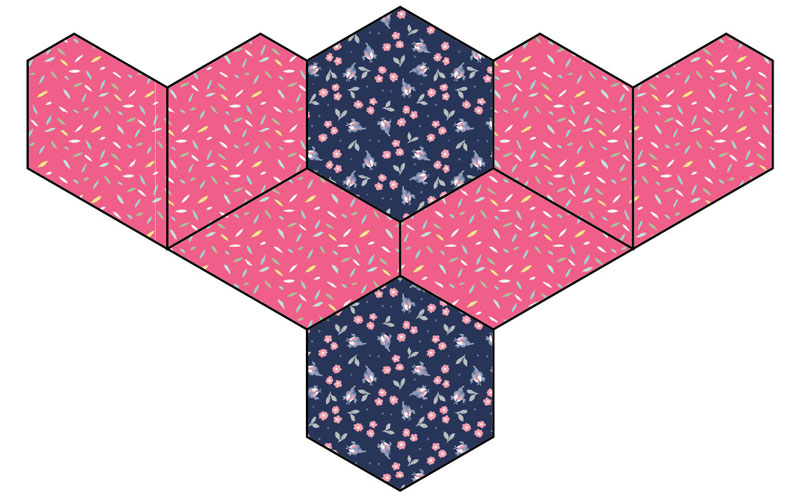 Join the floral/grey hexagons to the outside of the coral flower.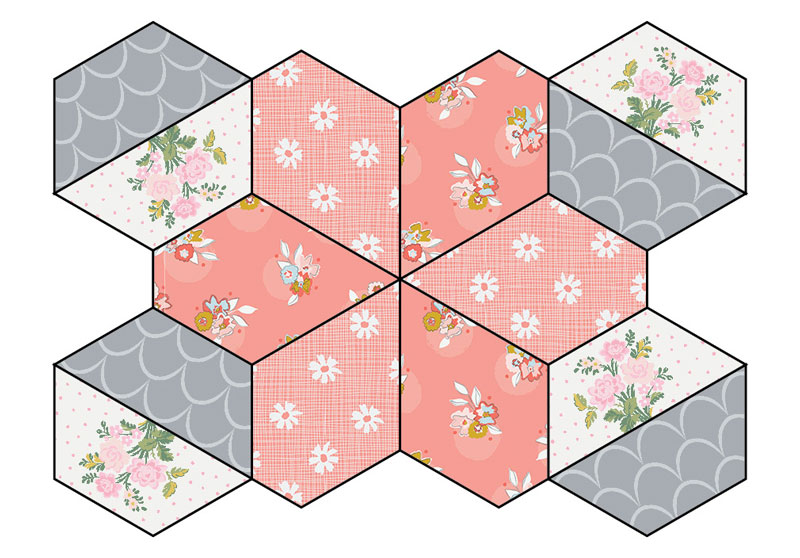 Join the two sections together.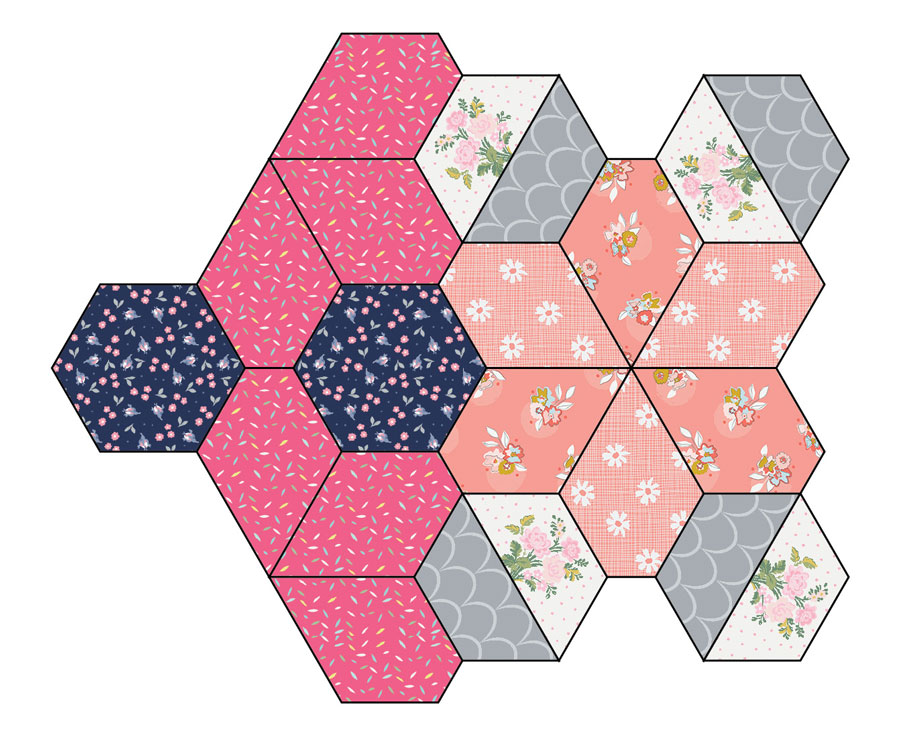 That's a wrap for week 10! Thank you for the tags, continue sharing your blocks and I look forward to watching the next few weeks come together.
Until next week!