Paper Lanterns Sew Along Week Sixteen
With the Sew along quilt top growing it's been welcomed this past week while the thermostat has been turned down a notch here in Queensland. It's been nice to have it to keep warm under however this cooler weather makes for some slower mornings, but it's perfect sewing weather.
I was so excited this week to receive some happy mail with my exciting new sewing notion. I've been teasing you all with my new Little Keeper for a few months now and it has finally arrived. The Little Keeper is the perfect little tool to have along side you while you're English Paper Piecing with a purpose built hole for your Sue Daley Sewline Glue Pen, a removable metal rod for your thread and a strong magnet for your Sue Daley Milliner's needles or small scissors. We've started shipping all preorders so for those who we're waiting patiently these will be arriving in your mail boxes very soon. Thank you so much for your continued support it really does brighten my day when my creations are loved so much by you guys. If you're new to English Paper Piecing (EPP) you can find all my tools, notions, fabrics etc. HERE!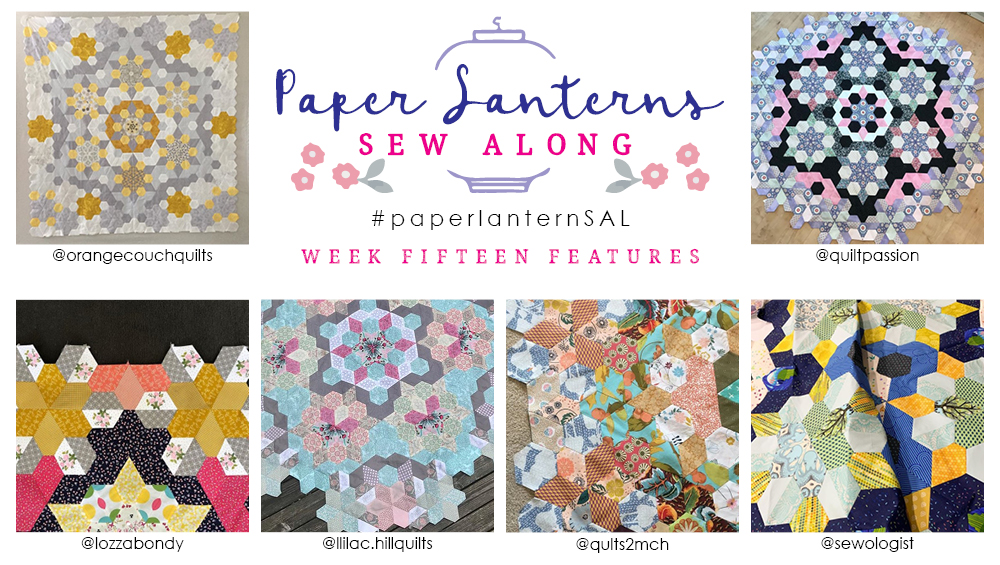 Requirements
Yellow Floral Lantern Jewels (6)
Lemon Floral Lantern Jewels (6)
Coral Floral Lantern Jewels (2)
Pink Floral Lantern Jewel (1)
Grey 2″ Half Hexagons (8)
White Floral 2″ Half Hexagons (8) Fussy-cut
16 – 2″ Half Hexagons
Follow the EPP instructions and diagrams to make a Floral Lantern Jewel Flower.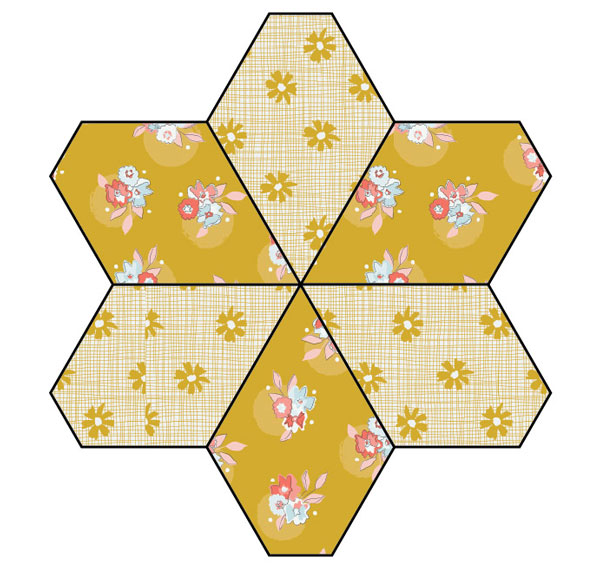 Make 2
Sew the coral and pink floral lantern jewels together to make the folloing.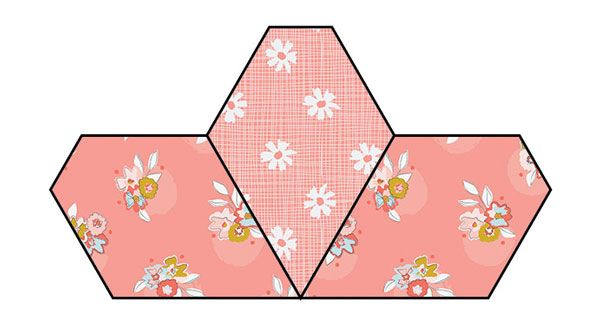 Make 1
Sew a fussy-cut white floral 2″ half hexagon to a grey 2″ half hexagon to make a hexagon shape.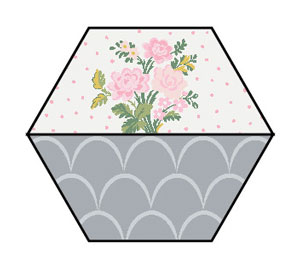 Make 8
Hint: To cut the basket bases I cut strips the width of the 2″ half hexagons ensuring the template is facing the correct direction evert time so the scallop design in the fabric are over-arches.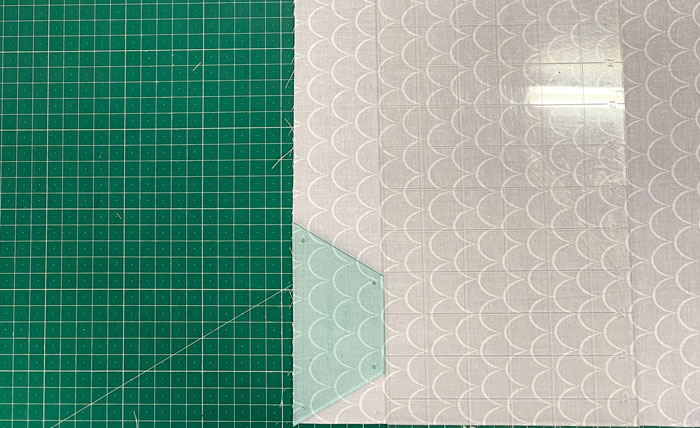 Hint: When fussy-cutting the white floral fabric for the 2″ half hexagons I have laid out the templates like the image below to get the most repeats. You could, however, need to cut strips between the 2 templates and then cut your half hexagons out.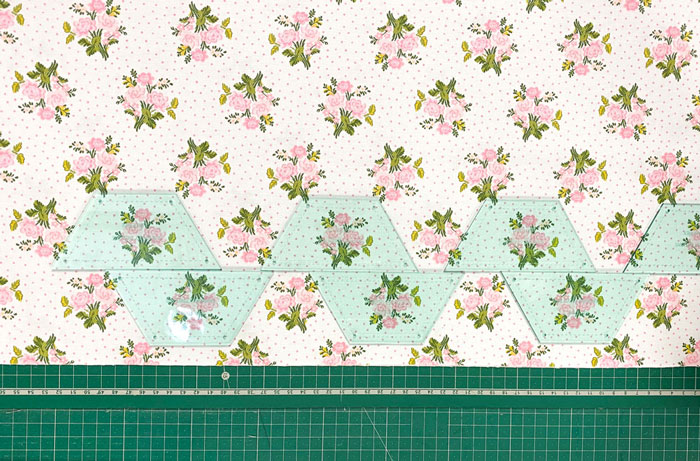 Sew 4 floral/grey hexagons to a yellow floral lantern flower.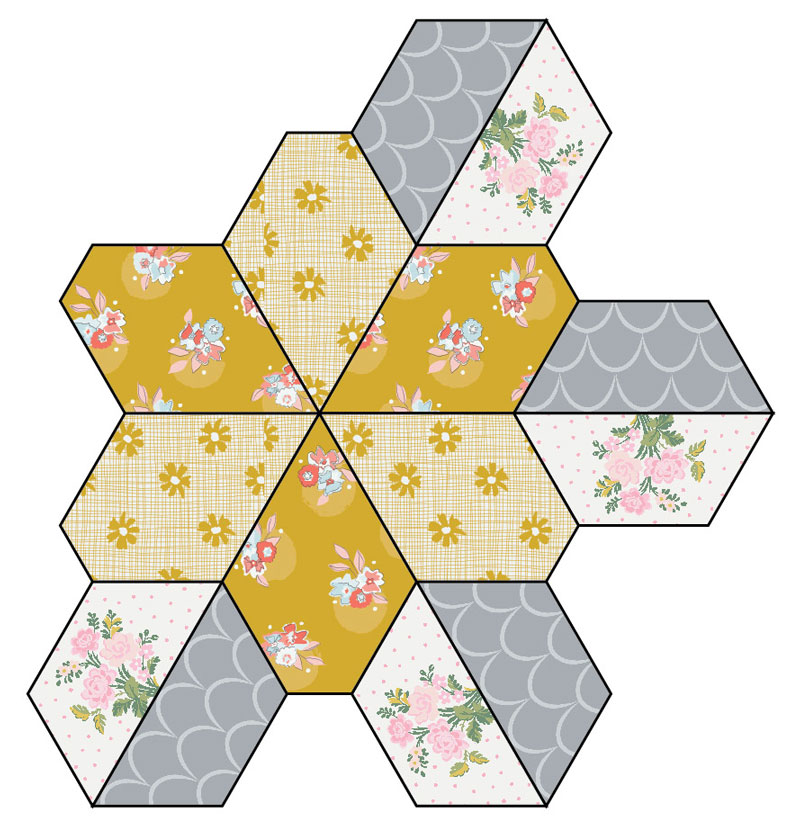 Make 1
Sew the remaining four grey/floral hexagons to the other yellow floral lantern jewel flower.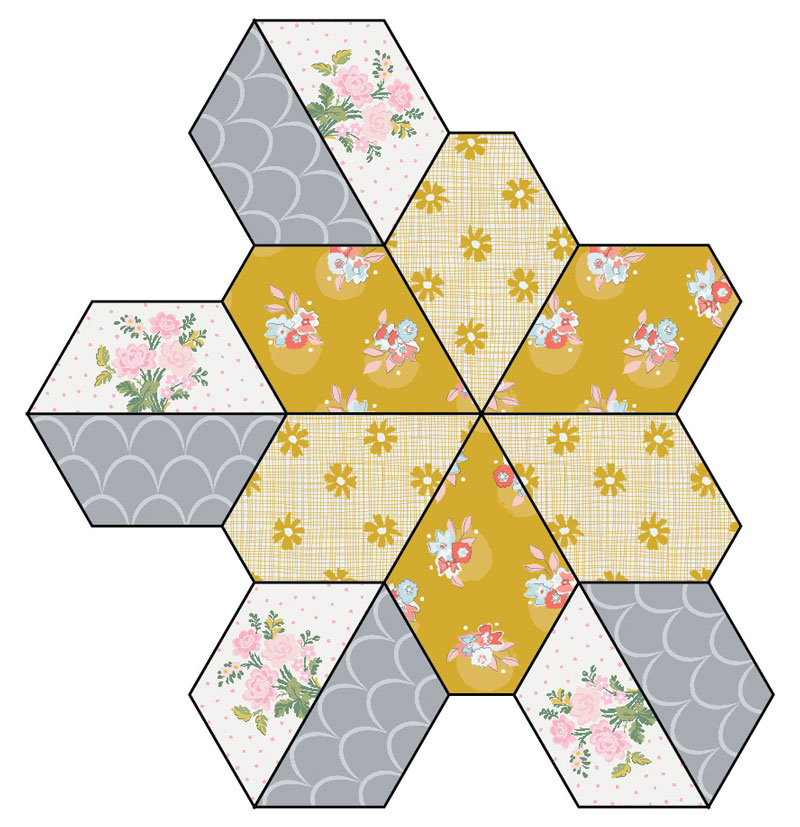 Make 1
Sew these two pieces to the pink floral lantern half flower.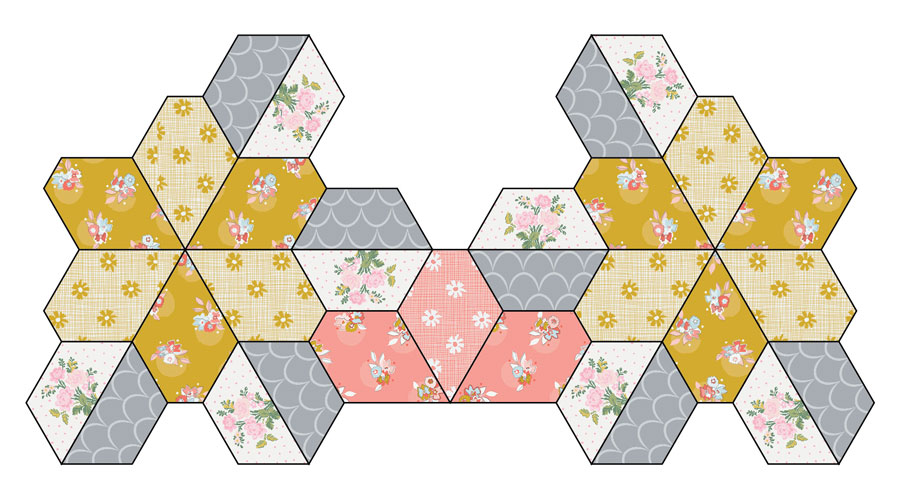 Till next week