Paper Lanterns Sew Along Week Seventeen
A new week brings a new block combination, woohoo!!! I love change especially when I'm sewing, if things stay the same I tend to lose interest quickly so I like to mix things up a bit. We're closing in on the end of the sew along and I cannot wait to see all the different version finished.
We're planning to do a virtual hanging of the quilts when we're all done. I plan to walk you through our gardens with my quilts hanging and hope that everyone who has finished their quilt tops will join in and share.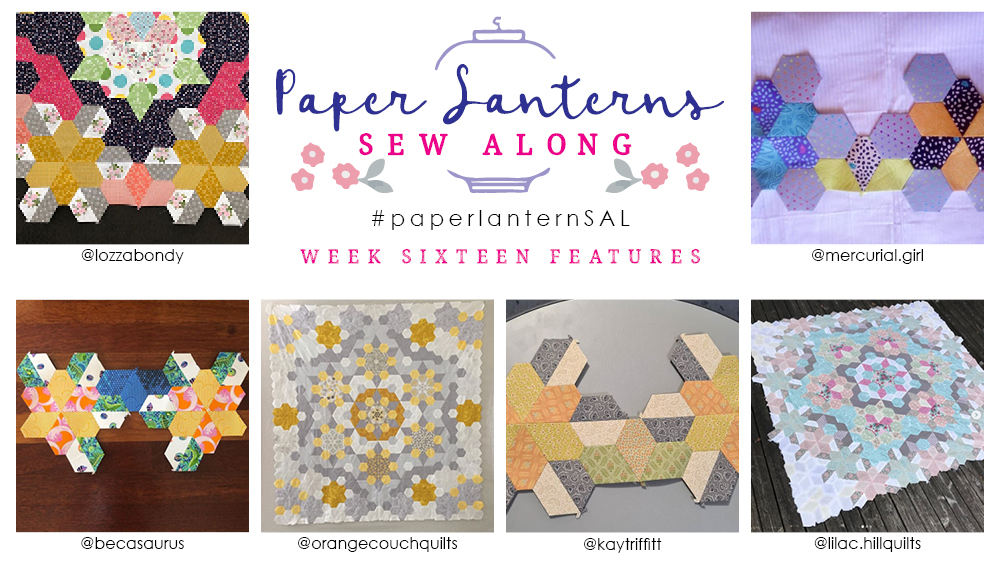 Requirements
Yellow  Floral Lantern Jewels (6)
Lemon Floral Lantern Jewels (6)
Coral Floral Lantern Jewels (3)
Pink Floral Lantern Jewels (3)
Grey 2″ Half Hexagons (7)
White Floral 2″ Half Hexagons (7)
14 – 2″ Half Hexagons
Follow the EPP instructions and make the following.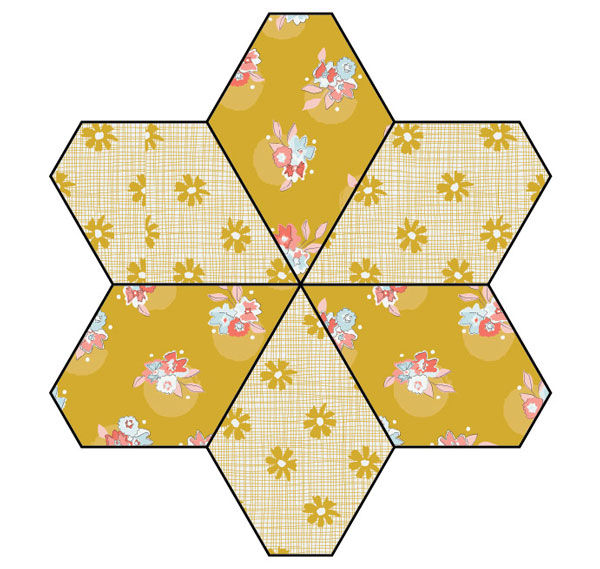 Make 2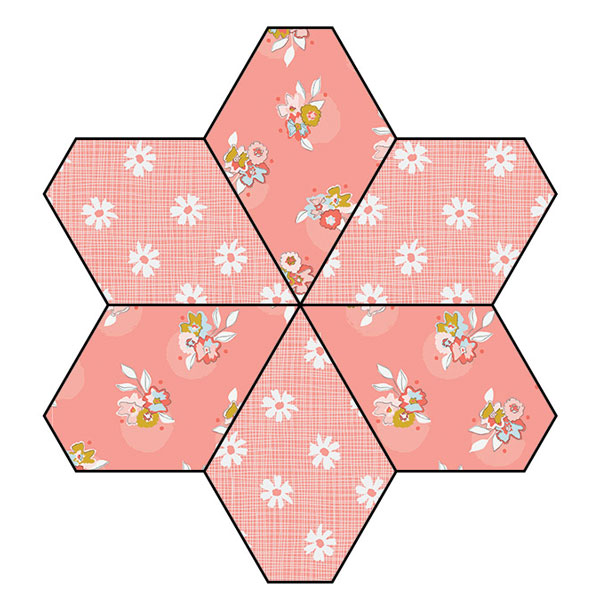 Make 1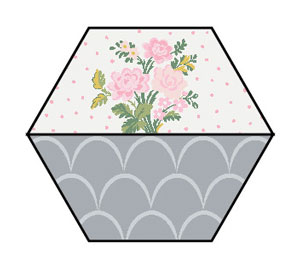 Make 7
Hint: To cut the basket bases I cut strips the width of the 2″ half hexagons ensuring the template is facing the correct direction evert time so the scallop design in the fabric are over-arches.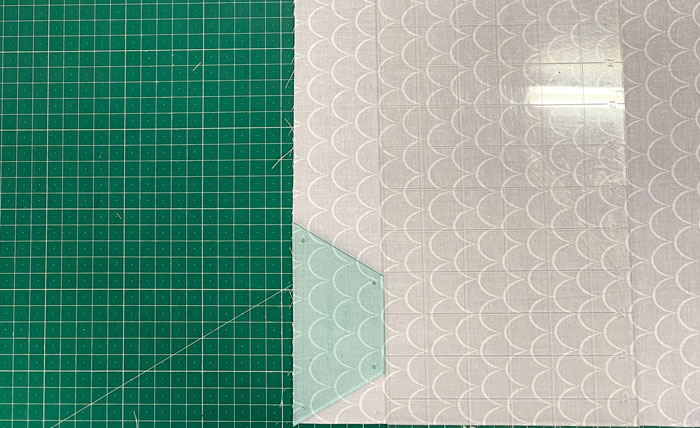 Hint: When fussy-cutting the white floral fabric for the 2″ half hexagons I have laid out the templates like the image below to get the most repeats. You could, however, need to cut strips between the 2 templates and then cut your half hexagons out.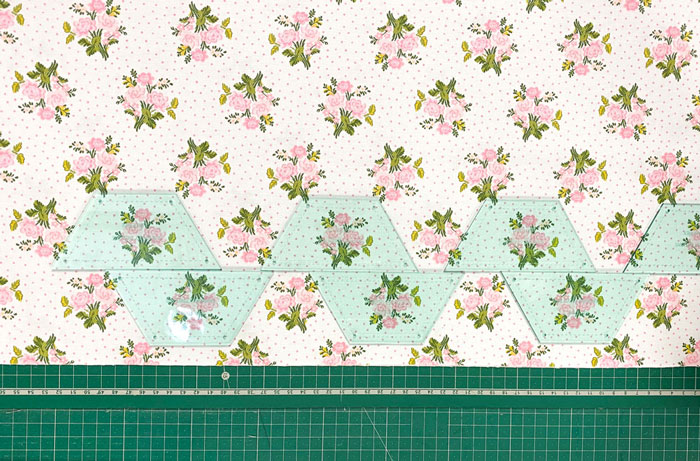 Join the pieces together as shown in the diagram.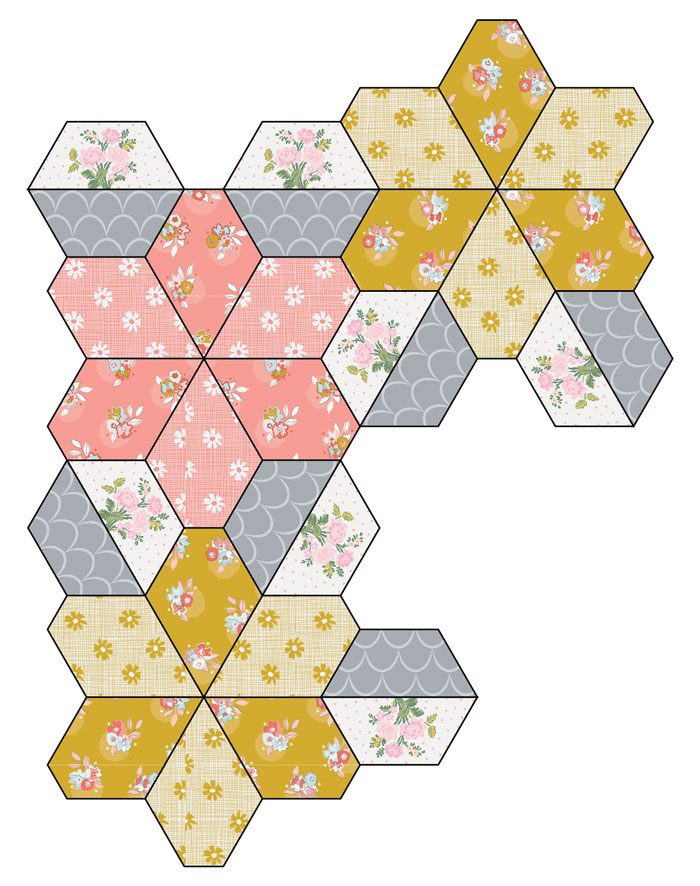 Until next time