Paper Lanterns Sew Along Week One
Hello Everyone! This week we are beginning the first week of my brand new Paper Lanterns Sew-Along. We will focus on the centre block which uses floral lantern jewels and 2″ hexagons. Follow along with me as we make this delightfully scrappy quilt to help keep our minds and hands busy in these trying times.
Now on to the sew along!
Requirements
Floral Jewels – Centre Floral Lantern Jewels (6) Fussy-cut
Navy – 2″ Hexagons (6)
Pink – Floral Lantern Jewels (6)
6 – 2″ Hexagons
Follow the EPP Instructions to prepare the shapes.
Note: When glueing always start on the same side and glue in the same direction (This is important when doing shapes where the points all meet in the middle). I like to follow this process with all of my EPP regardless of if i'm working with shapes that meet in the middle or others. Its good to get into the habit.
Glue in the same direction.
The reason for this is so your tails will all nest in behind each other enabling the centre to lay flat.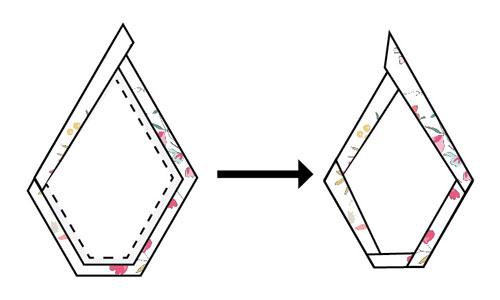 Make 6
Make 2 halves.
Note: The centre Floral Lantern flower is made up of 6 individual Floral Lantern Jewels. When you sew these shapes together, sew 3 together in 1 half, put aside and sew the other 3 together in a 2nd half. You should now have 2 halves that look like the below.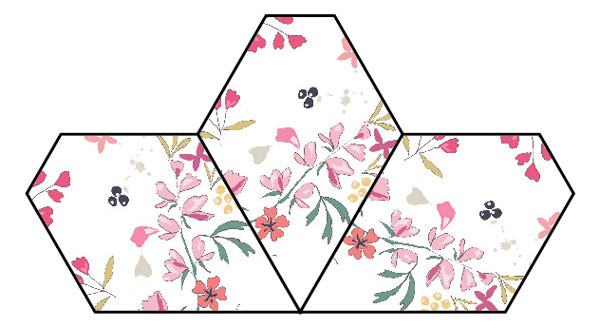 Make 2
Sew the 2 halves together to complete the full Floral Lantern Jewel Flower.
Hint: Quilting Clips help keep the pieces lined up while sewing.
Note: The reason that we sew the 2 halves separately before joining rather then sewing all 6 jewels around in a circle is to avoid a hole forming in the centre of our Floral Lantern Jewel Flower. Sewing in 2 halves will eliminate this from happening.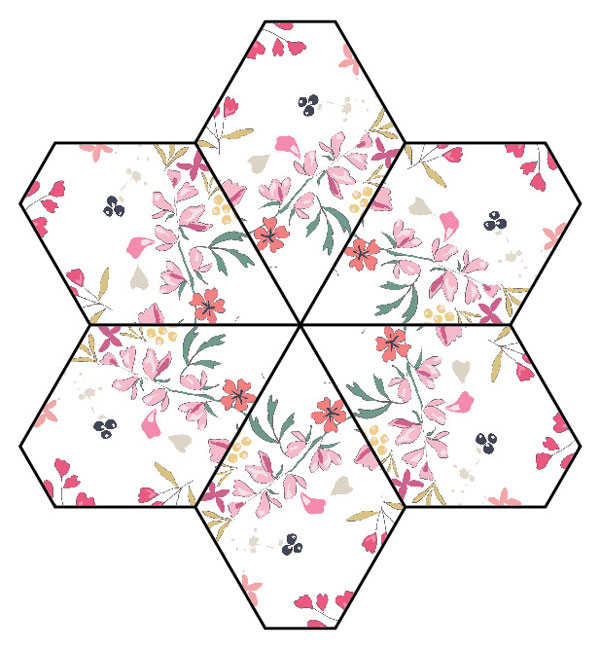 Join the navy 2″ hexagons & pink jewels to your Floral Lantern Jewel Flower.
There is no right or wrong order to attaching these shapes. I always start with the longest route to avoid having to cut my thread and will either travel my thread behind a shape so I can finish off any open sides or you can also finish the longest route, do a knicker knot and then move to any remaining open sides and close those up.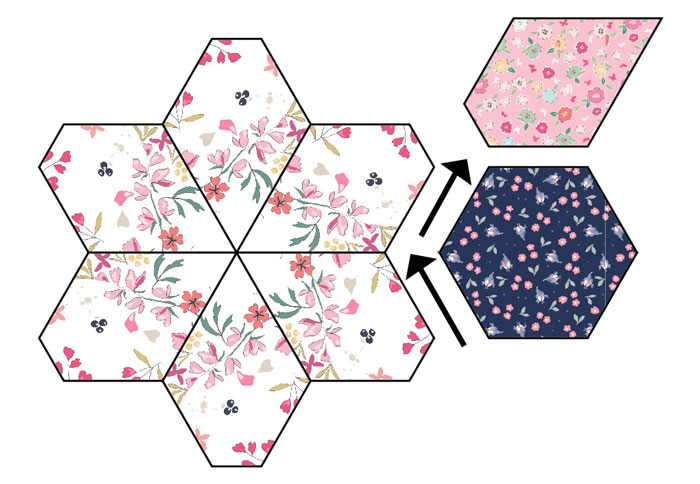 Continue to sew the pieces together until you have finished the centre.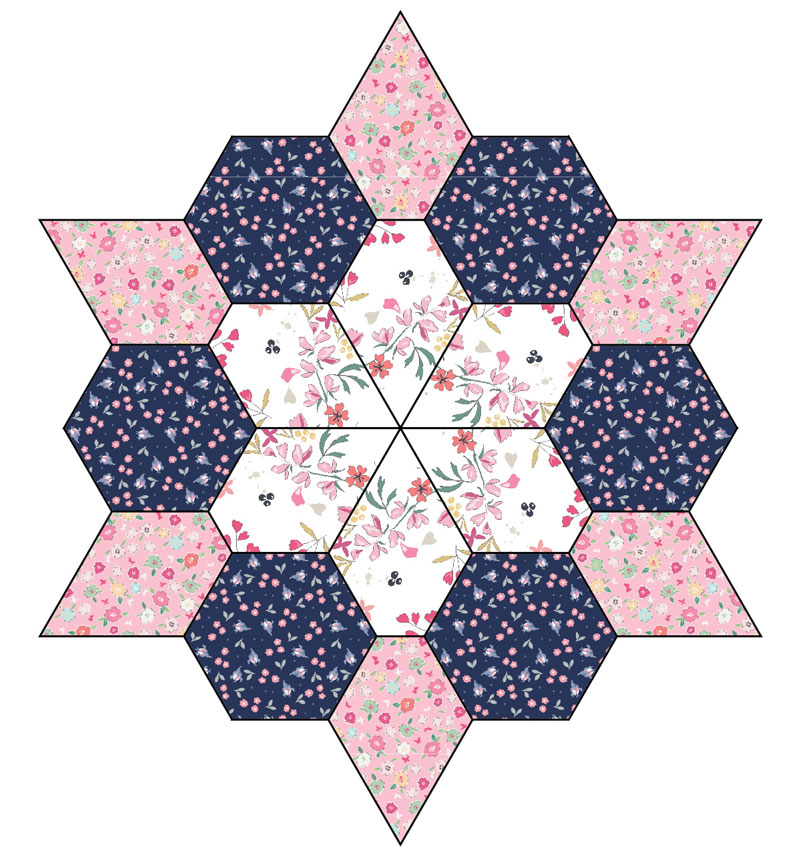 This completes week 1 of my Paper Lanterns Sew-Along. I hope you enjoy making this first step, I sure have loved picking up my needle this week after losing my sewjo for so many months. I cannot wait to see everyone's progress. Make sure to tag #suedaleydesigns and #paperlanternssal if you post your progress on social media. If you have any questions, have any tips to share or simply want to say hello please be sure to leave a comment below.
See you all next week.