Paper Lanterns Sew Along Week Nineteen
Days away from September and I'm left here wondering where this year has gone, along with many of you I'm sure. I'm very grateful for this sew-along as after losing my husband Jim suddenly in December I have struggled to find my sewjo and to be completely honest without this sew-along I may not have picked up a needle at all. The nice thing about a sew-along whether you're hosting it or sewing along, it keeps you accountable and as much as this time in our lives has been a huge learning curve for us all and so many of us have struggled due to isolation, being alone and not being able to see our friends I hope you will look back on this quilt and appreciate this time in our history just like I will do.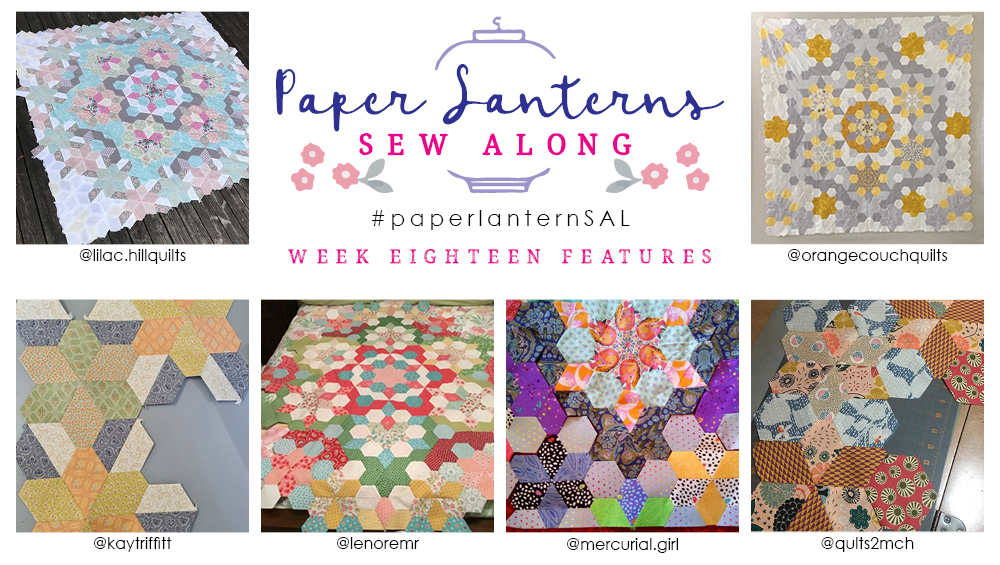 Requirements
Yellow Floral Lantern Jewels (6)
Lemon Floral Lantern Jewels (6)
Coral Floral Lantern Jewels (3)
Pink Floral Lantern Jewels (3)
Grey 2″ Half Hexagons (7)
White Floral 2″ Half Hexagons (7)
14 – 2″ Half Hexagons
Follow the EPP instructions and make the following.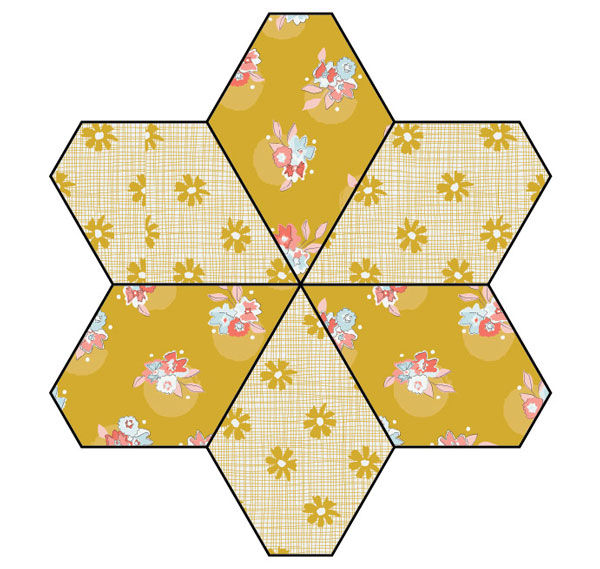 Make 2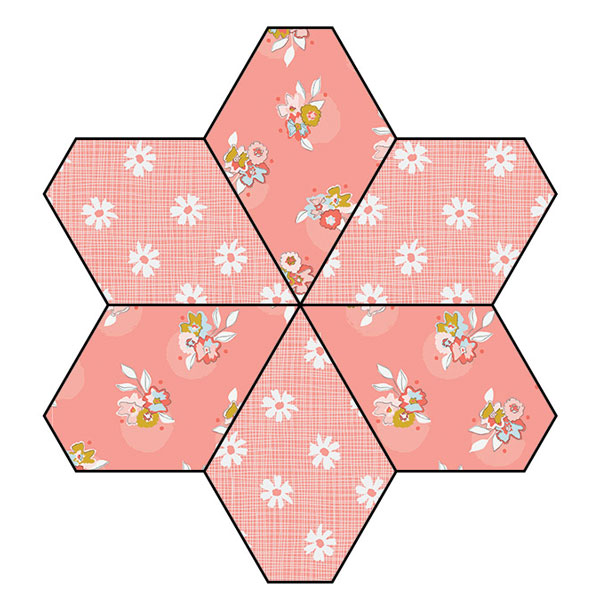 Make 1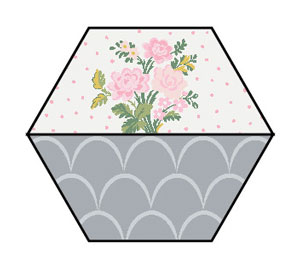 Make 7
Hint: To cut the basket bases I cut strips the width of the 2″ half hexagons ensuring the template is facing the correct direction evert time so the scallop design in the fabric are over-arches.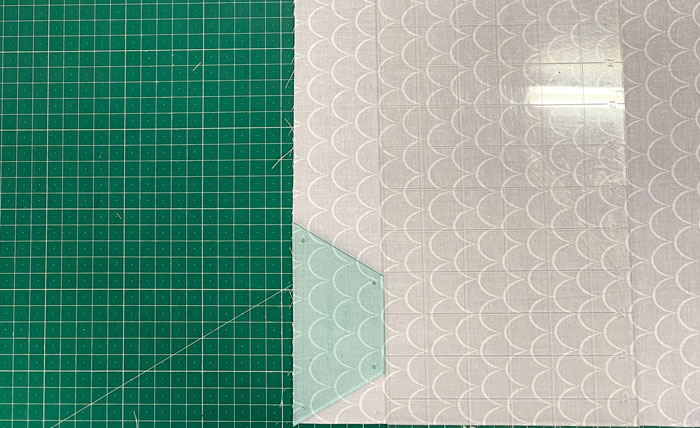 Hint: When fussy-cutting the white floral fabric for the 2″ half hexagons I have laid out the templates like the image below to get the most repeats. You could, however, need to cut strips between the 2 templates and then cut your half hexagons out.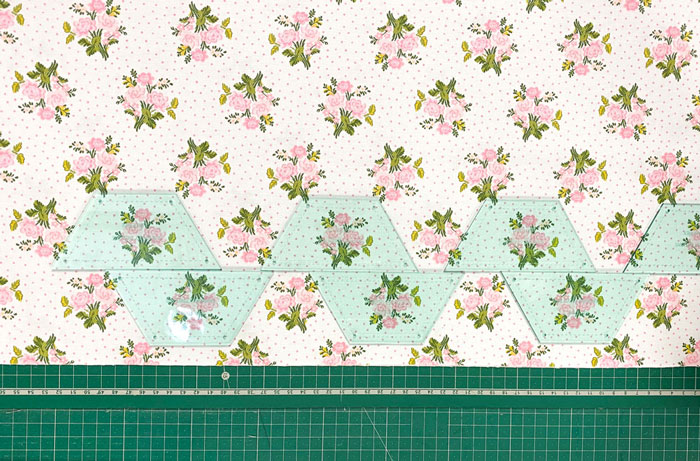 Join the pieces together as shown in the diagram.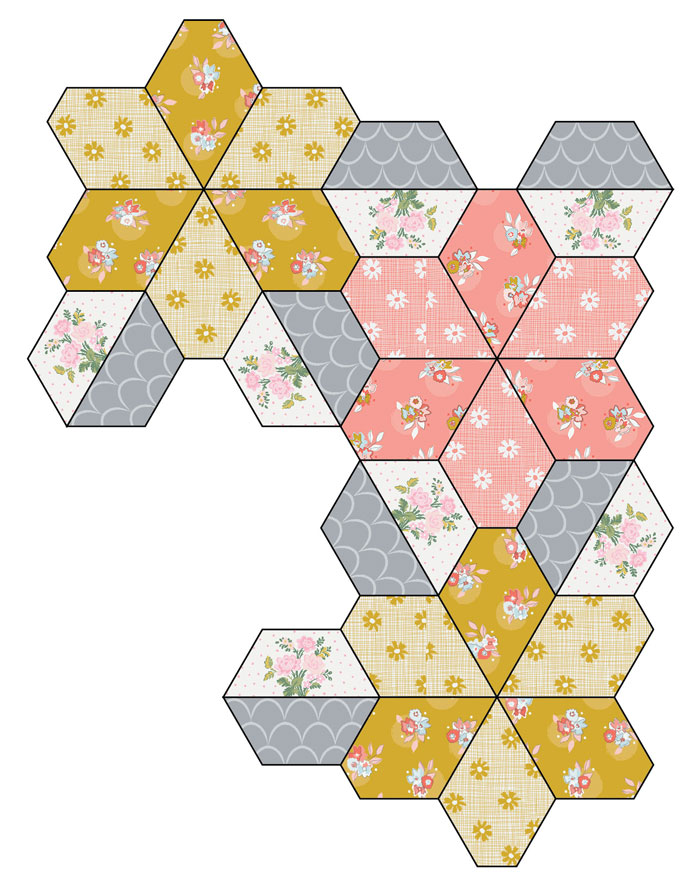 We're so close to the end, for those who have stuck along for the ride the prize is not far away however if you've slowed down that's ok, just remember that the blog posts will be here forever so come back when you're ready to continue on.
Until next week