Paper Lanterns Sew Along Week Nine
Welcome to week 9! I have loved watching all of your centre blocks come together, the variety of fabrics used is amazing and I cannot wait to see the next few weeks as we start expanding further. After 6 big weeks of pie blocks I decided to take it easy on you.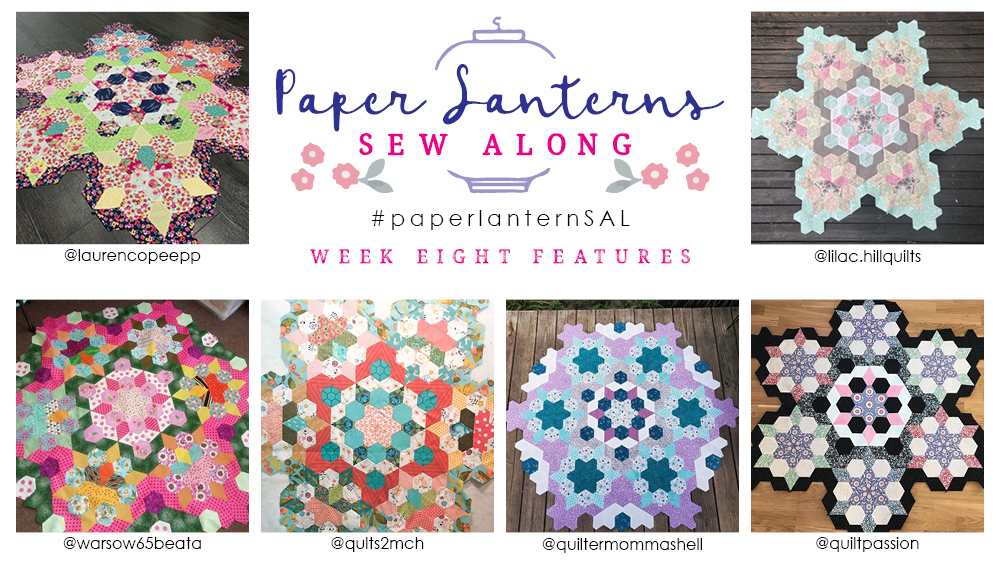 Requirements
Coral Jewels (3)
Pink Jewels (3)
Raspberry Jewels (6)
Navy Hexagons (2)
Grey Half Hexagons (4)
White Flower Half Hexagons (4) – Fussy-cut
2 – 2″ Hexagons
8 – 2″ Half Hexagons
Follow the EPP instructions and diagrams to make the following.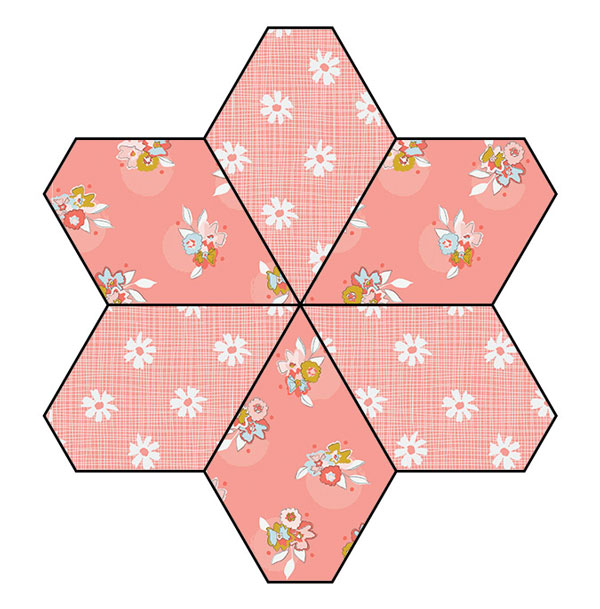 Make 1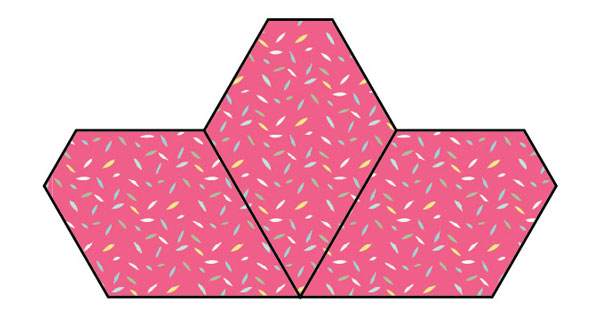 Make 2
Hint: To maximise my fabric, I have cut the fabric I will use for the jewels into 3 1/8″ strips and then laid the floral lantern jewel templates along the strips and cut like the image below.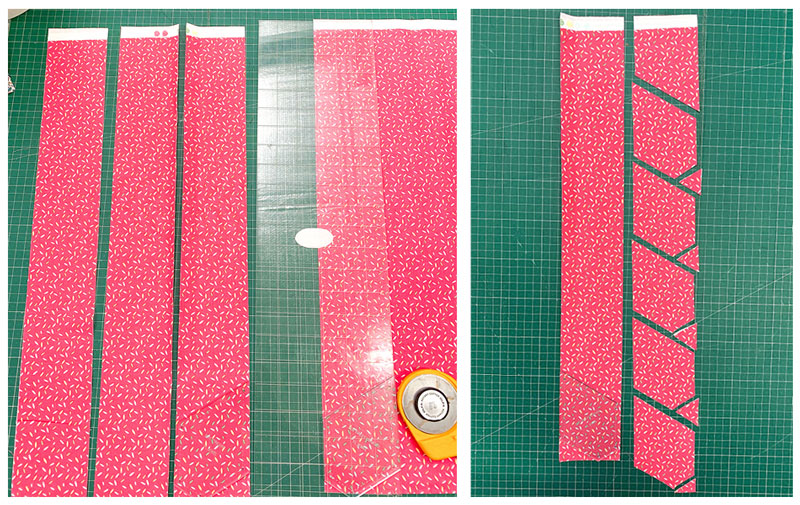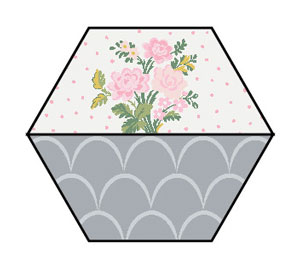 Make 4
Hint: To cut the basket bases I cut strips the width of the 2″ half hexagons ensuring the template is facing the correct direction every time so the scallop design in the fabric are over-arches. If the fabric design you're using isn't directional then this doesn't matter.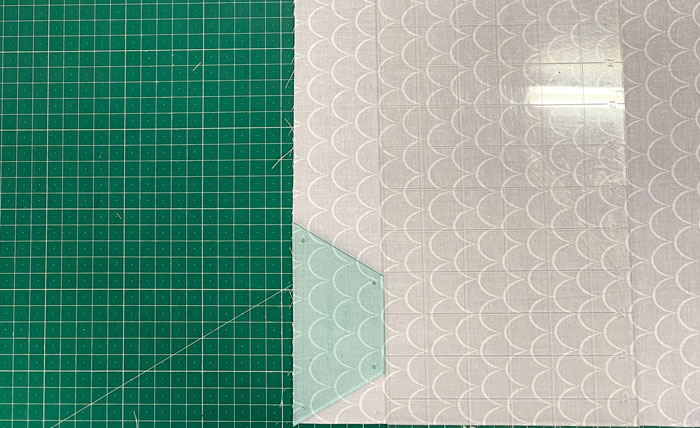 Hint: If you're using our original fabric kit when fussy-cutting the white floral fabric for the 2″ half hexagons I laid out the templates like the image below to get the most repeats. I cut strips between the 2 templates and then cut the half hexagons out. If you're not using this fabric then simply make sure you have enough repeats in the fabric you are using or if you're not fussy cutting then this doesn't matter.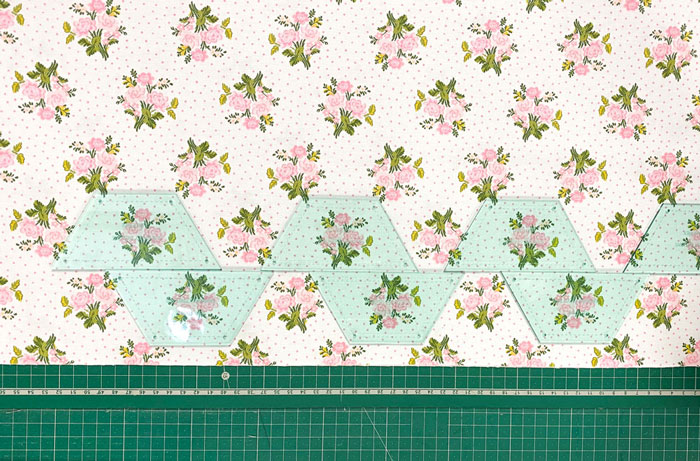 Join the navy and raspberry pieces togehter.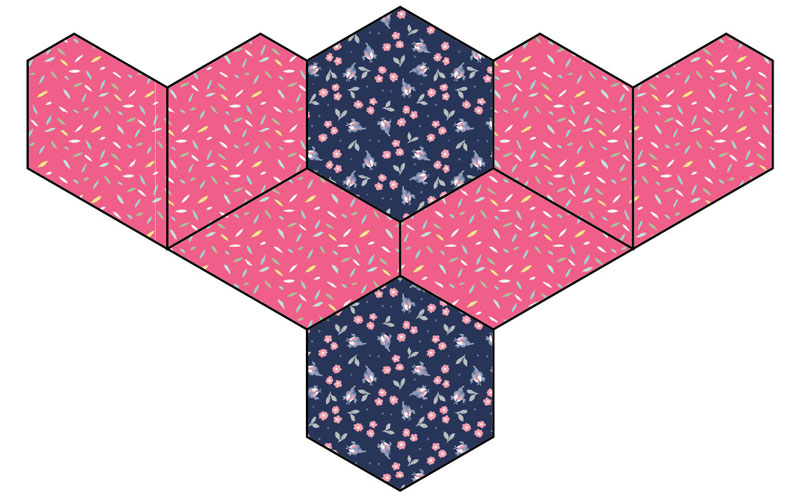 Join the floral/grey hexagons to the outside of the coral flower.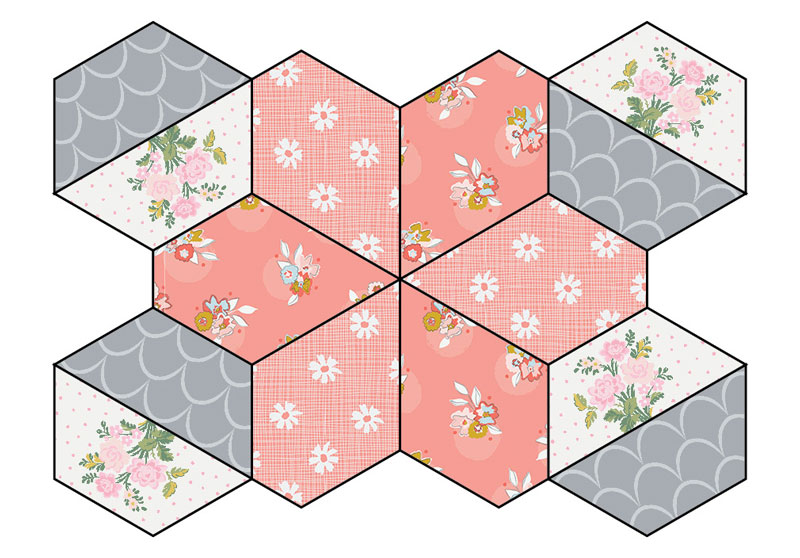 Join the two sections together.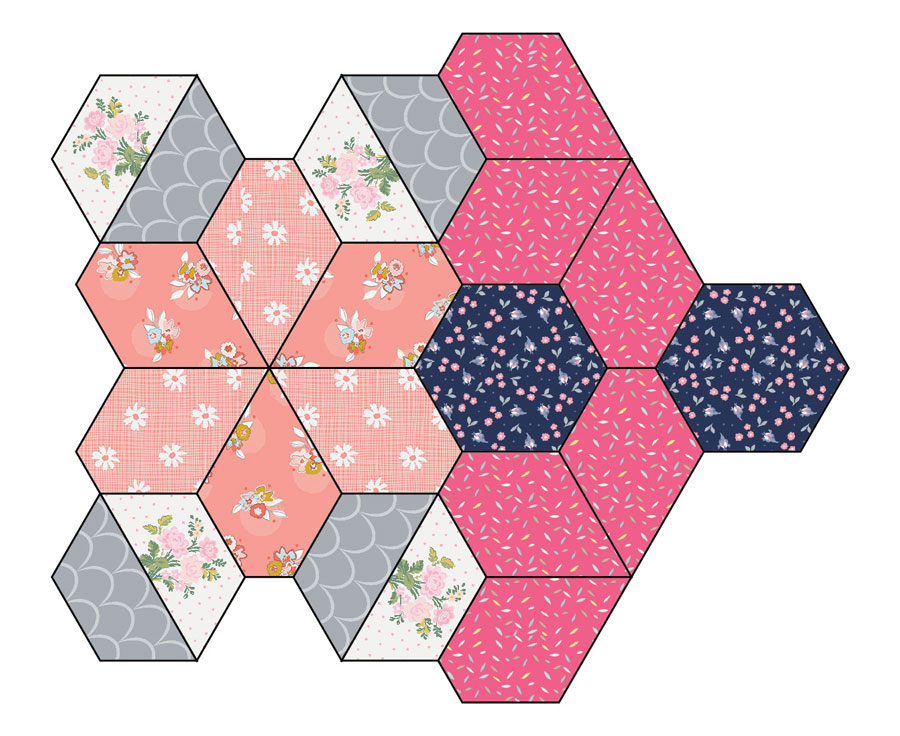 This quicker block will allow those of you who may have fallen behind or haven't started yet to get a chance to catch up a little. Remember however that this is not a race, enjoy the journey as cliche as that sounds.
Until next week!