Paper Lanterns Sew Along Week Four
Welcome to week four of the Paper Lanterns Sew-along. Week 3 was a little tougher then the previous 2 with the introduction of the fussy cut dot pieces. The make the cutting process easier and more precise I recommend using either multiple small Stickits dots or 1 medium stickit dots. Stickits are a handy product to have on hand for fussy cutting. I will share a video on my Instagram & Facebook pages today stepping you through how I do this for those wanting to learn.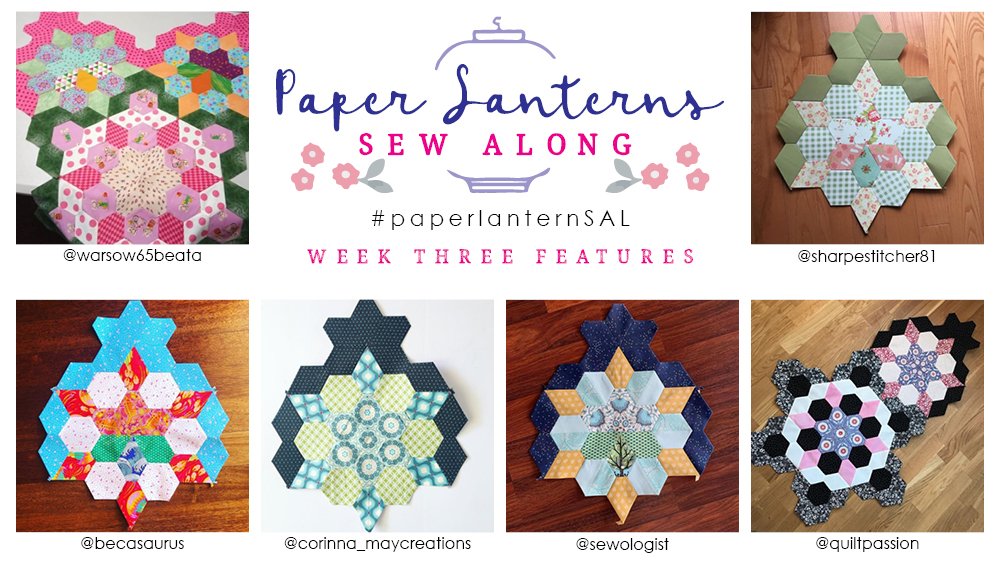 This week we re making a pink pie. To make this you will need the following:
Requirements
Floral 1. Jewels (3) Fussy-cut
Pink 1 Jewels (2)
Blue Jewel (1)
Spot 2" Half Hexagons (12) Fussy-cut
Pink Jewels (6)
Navy Jewels (11)
12 – 2" Half Hexagons
Follow the EPP instructions and diagrams to make the following.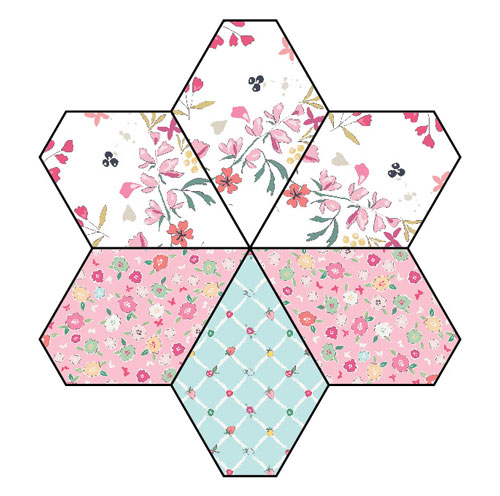 Spot Half Hexagons
Cut 12 half hexagons on the same pattern repeat.
Hint: Sticky dots are useful for this as it keeps the original piece stuck to the template so you can line up the next piece to cut.
Once you have pieced the half hexagons together you should have six fussy-cut hexagons.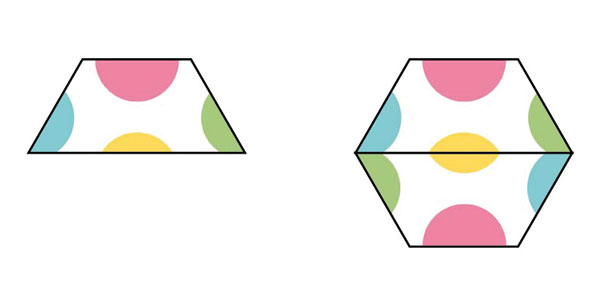 Sew all of the pieces together as shown in the diagram.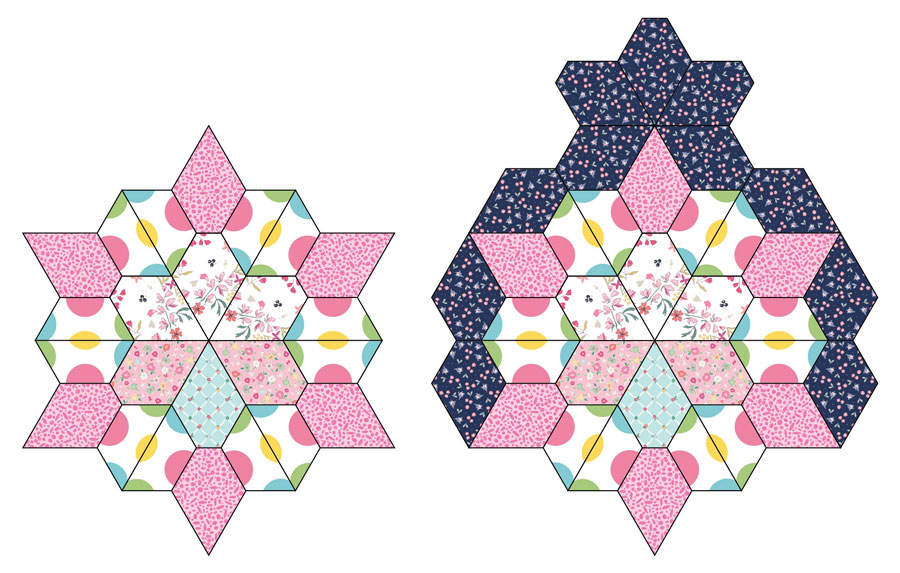 The final block should look like the diagram below.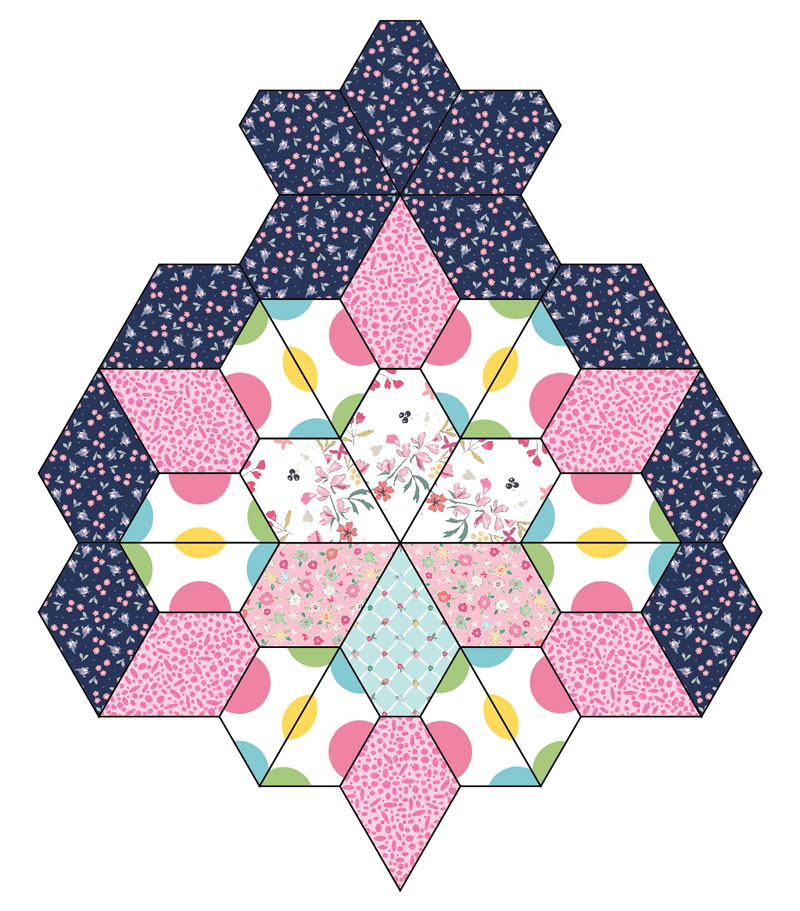 And that's all for week four of the paper lanterns sew-along.
Next week we will move onto the orange pie block. I cannot wait to see you all.
Don't forget about using the hashtags #suedaleydesigns and #paperlanternsSAL so I can see your progress. See you all next week!