Paper Lanterns Sew Along Week Eleven
Wednesday's seem to come around so much quicker these days! Are you keeping up? I'm getting my blocks sewn each week, I've just got to join them all up. This quilt is going to be a nice size. I'm known for working with much smaller shapes so it is a nice change to have this one come together so quickly.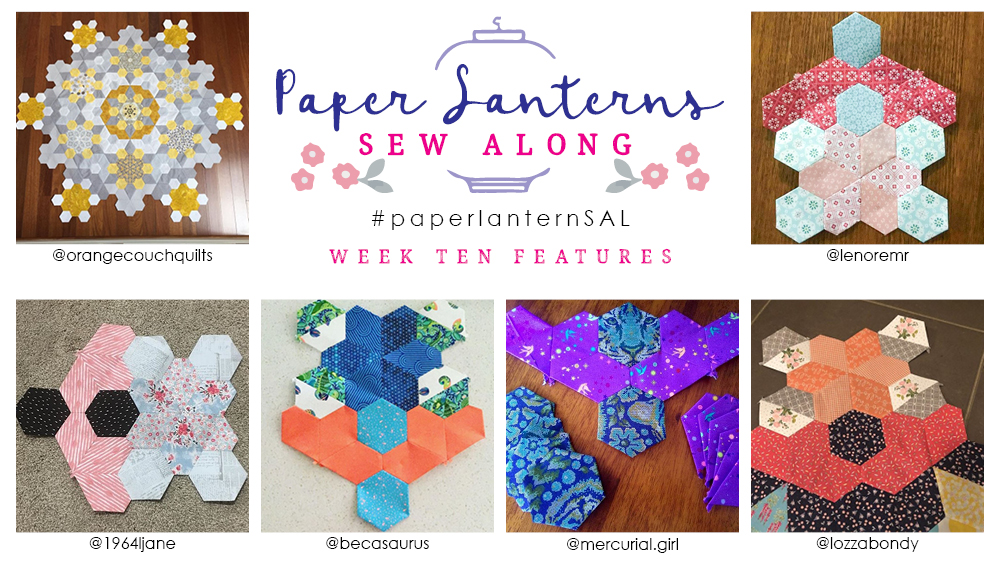 Many of you are powering ahead which is nice to see, making time each week to do something for yourself is important so set aside an hour each day to do something that I just for you. Whether that be sewing, gardening, taking a bath or having a massage. I try to get out to the beach at least once a week, I catch up with friends for a coffee and I sit down to crochet or sew at night time. Very rarely do I sew during the day unless I have a deadline to meet.
Requirements
Coral Jewels (3)
Pink Jewels (3)
Raspberry Jewels (6)
Navy Hexagons (2)
Grey Half Hexagons (5)
White Flower Half Hexagons (5) – Fussy-cut
2 – 2″ Hexagons
10 – 2″ Half Hexagons
Follow the EPP instructions and diagrams to make the following.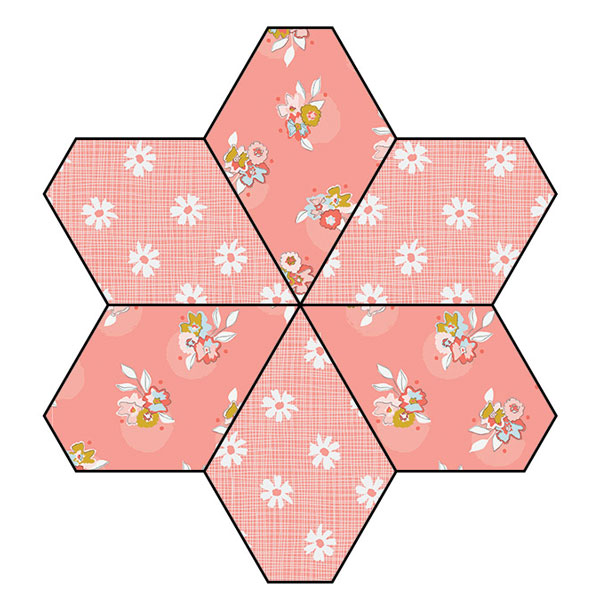 Make 1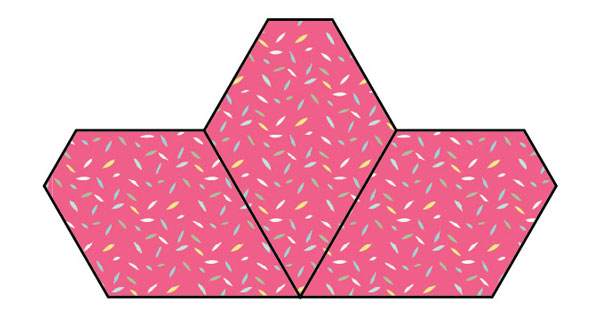 Make 2
Hint: To maximise my fabric, I have cut the fabric I will use for the jewels into 3 1/8″ strips and then laid the floral lantern jewel templates along the strips and cut like the image below.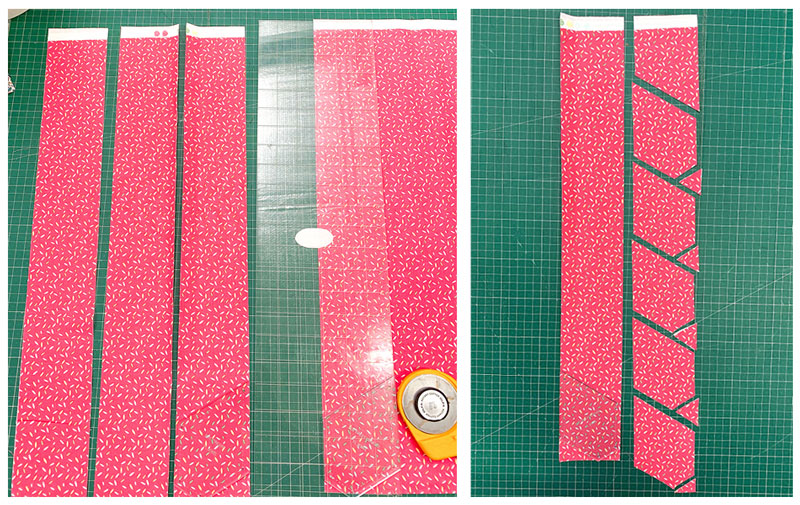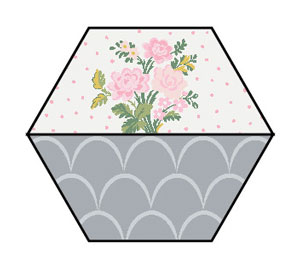 Make 5
Hint: To cut the basket bases I cut strips the width of the 2″ half hexagons ensuring the template is facing the correct direction evert time so the scallop design in the fabric are over-arches.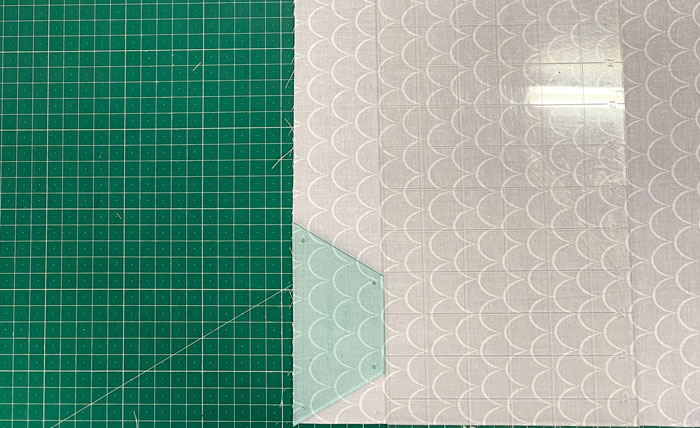 Hint: When fussy-cutting the white floral fabric for the 2″ half hexagons I have laid out the templates like the image below to get the most repeats. You could, however, need to cut strips between the 2 templates and then cut your half hexagons out.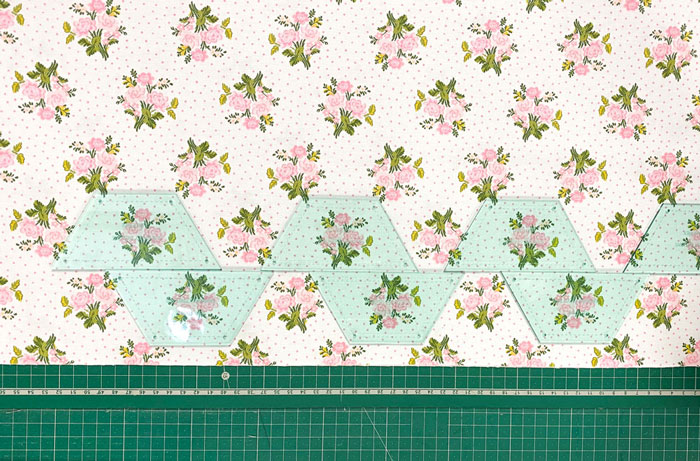 Join the navy and raspberry pieces togehter.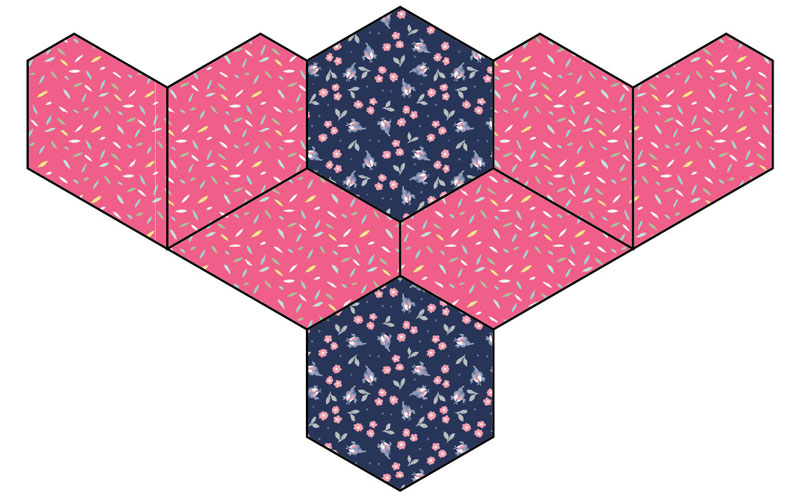 Join the floral/grey hexagons to the outside of the coral flower.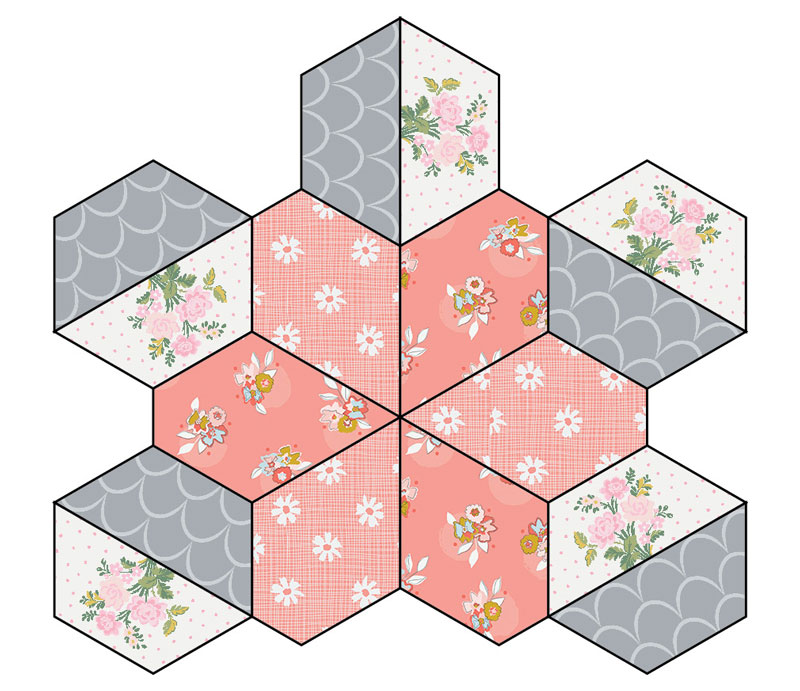 Join the two sections together.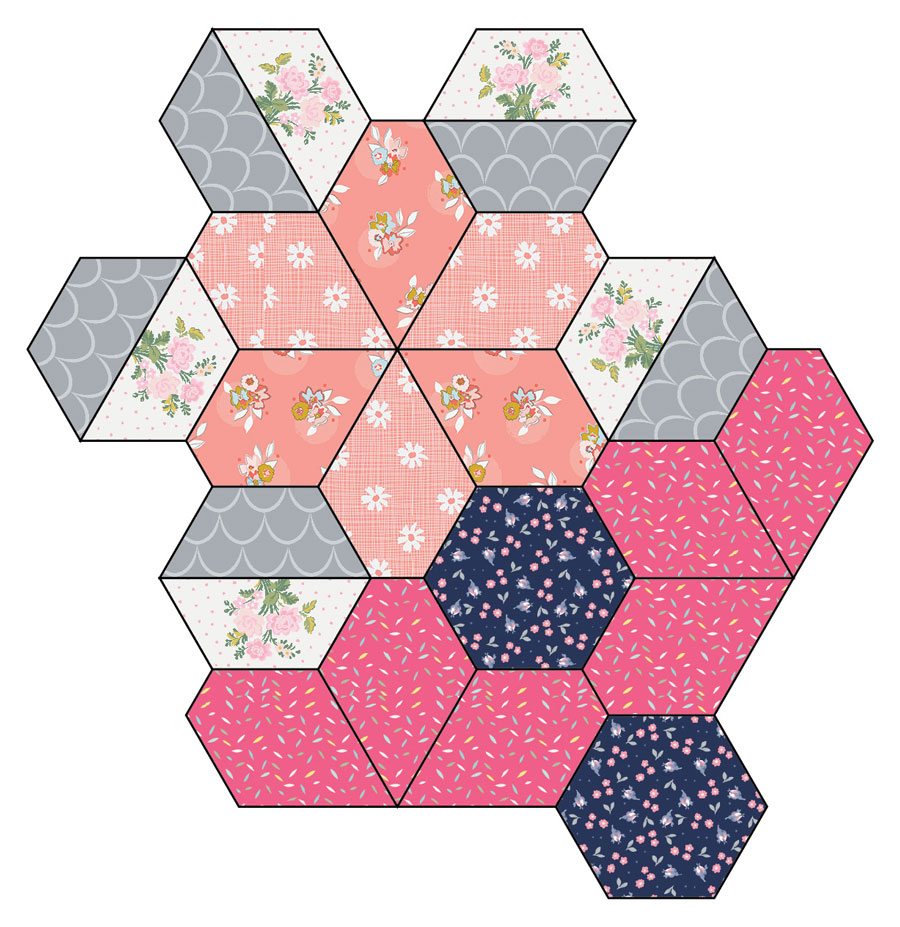 I used to feel guilty if I ever took time for myself, even when I would sit and sew for my job I would feel guilty which is one of the reasons I sew at night. I challenge you to go and do something this week for yourself that you've been putting off. Take a walk around the block, visit a friend, walk on the beach! Whatever it is set aside time in your calendar for some 'me' time! You'll feel better for it.
Until next week!