Paper Lanterns Sew Along Week Eighteen
When I started out on this journey I thought it would just be a little thing I did to help a few people and myself get through isolation, never did I think that so many of you would join me each week to create this special quilt that will tell a story for years to come. It got me thinking of the importance of finishing your quilt with a quilt label and a little note of when, who and why this quilt came about. I'll be completely honest and tell you that I rarely attach a quilt label to the backs of my quilts, however this quilt will have one and it will tell a story of this weird & strange time we have lived through. I have a few quilt labels that I can use but haven't settled on 1 yet. I'll share with you in the coming weeks what I've narrowed it down to.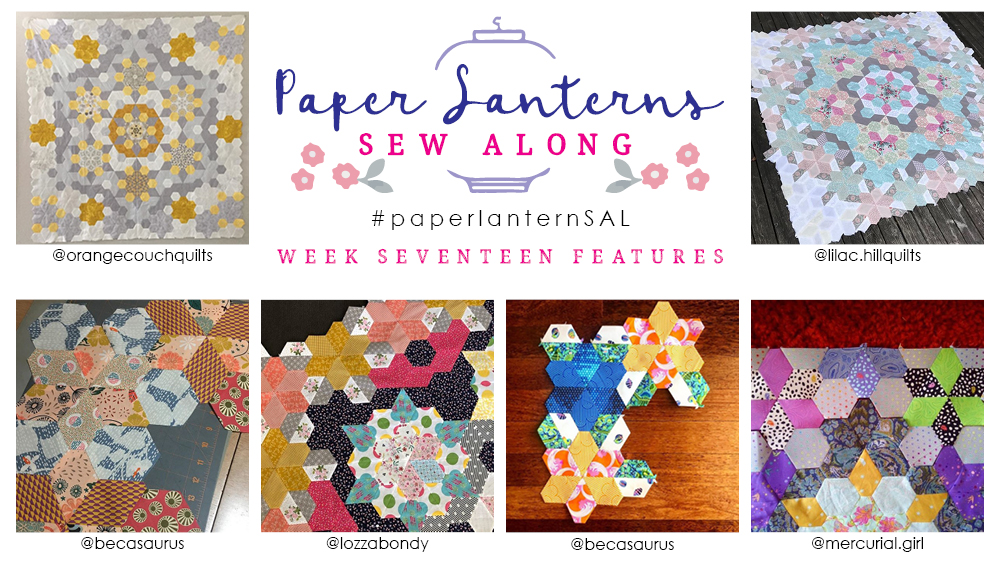 Requirements
Yellow Floral Lantern Jewels (6)
Lemon Floral Lantern Jewels (6)
Coral Floral Lantern Jewels (3)
Pink Floral Lantern Jewels (3)
Grey 2″ Half Hexagons (7)
White Floral 2″ Half Hexagons (7)
14 – 2″ Half Hexagons
Follow the EPP instructions and make the following.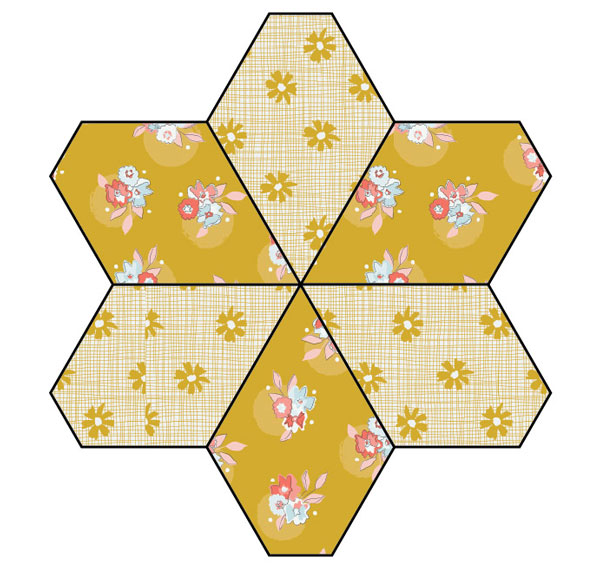 Make 2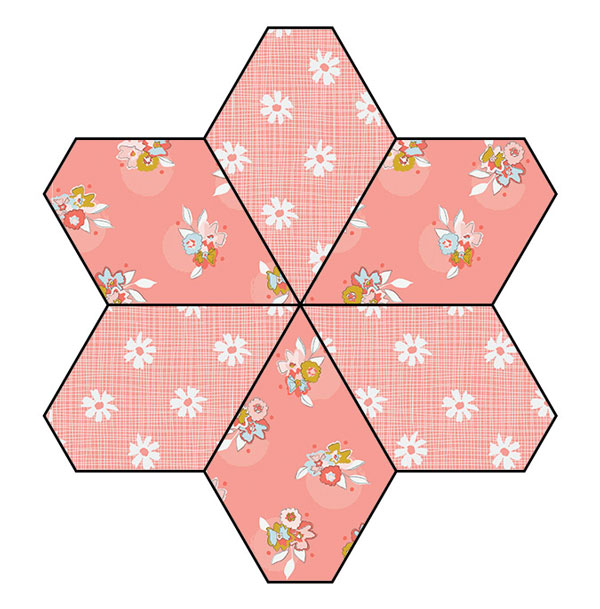 Make 1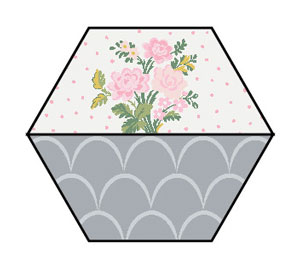 Make 7
Hint: To cut the basket bases I cut strips the width of the 2″ half hexagons ensuring the template is facing the correct direction evert time so the scallop design in the fabric are over-arches.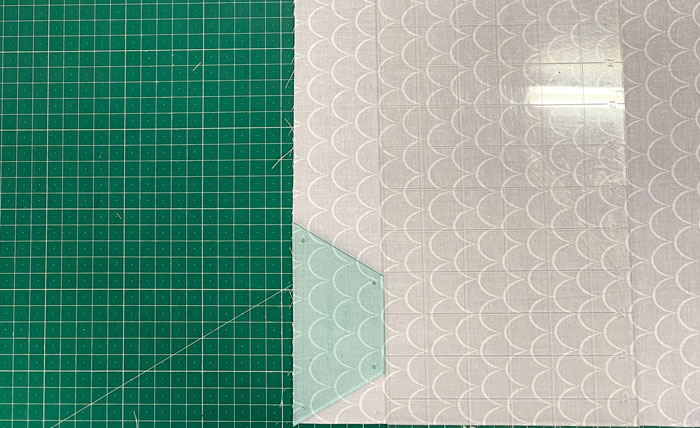 Hint: When fussy-cutting the white floral fabric for the 2″ half hexagons I have laid out the templates like the image below to get the most repeats. You could, however, need to cut strips between the 2 templates and then cut your half hexagons out.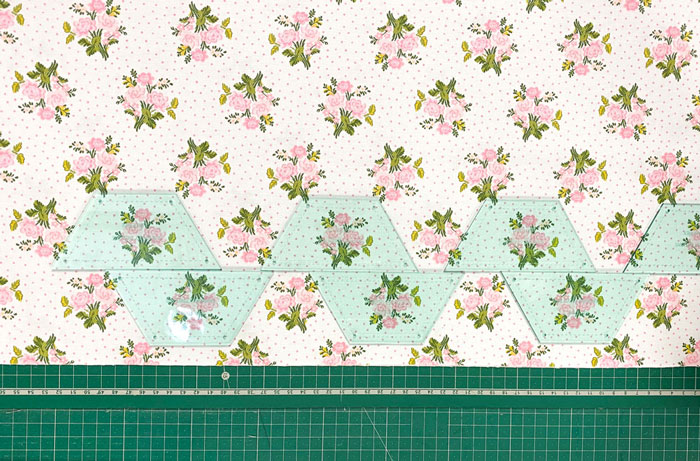 Join the pieces together as shown in the diagram.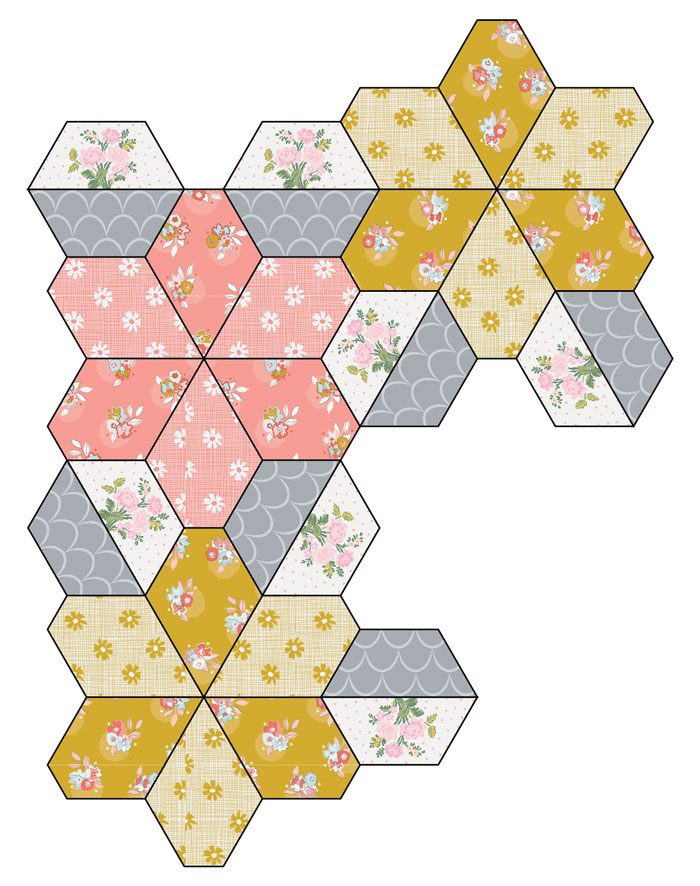 So many of you continue to join me each week and I'm honestly touched that you have stuck with me. It is a big quilt and I don't typically use such large shapes in my work but I've really enjoyed making this one.
Until next week