It's a wrap! Bittersweet Blog Hop
Unfortunately the Bittersweet Blog Hop has come to an end!
It was a pleasure to see all of the beautiful projects made using my latest range for Riley Blake Designs, 'Bittersweet'. It always amazes me how so many different looks can be created from the same fabrics. Please visit your local shop if you have been inspired by all the projects and want to get your hands on some 'Bittersweet' fabric for yourself.
A massive thank you to Riley Blake Designs, Amanda Herring, Samelias Mum, Down Grapevine Lane, Rae Gun Ramblings, Lilabelle Lane Creations, Fabric Pixie, She Quilts Alot, Funky Friends Factory, Live.Love.Sew, Cotton Factory, Hettie's Patch, Leonie Bateman, Sew Fab, and Jina Barney for all taking the time to participate.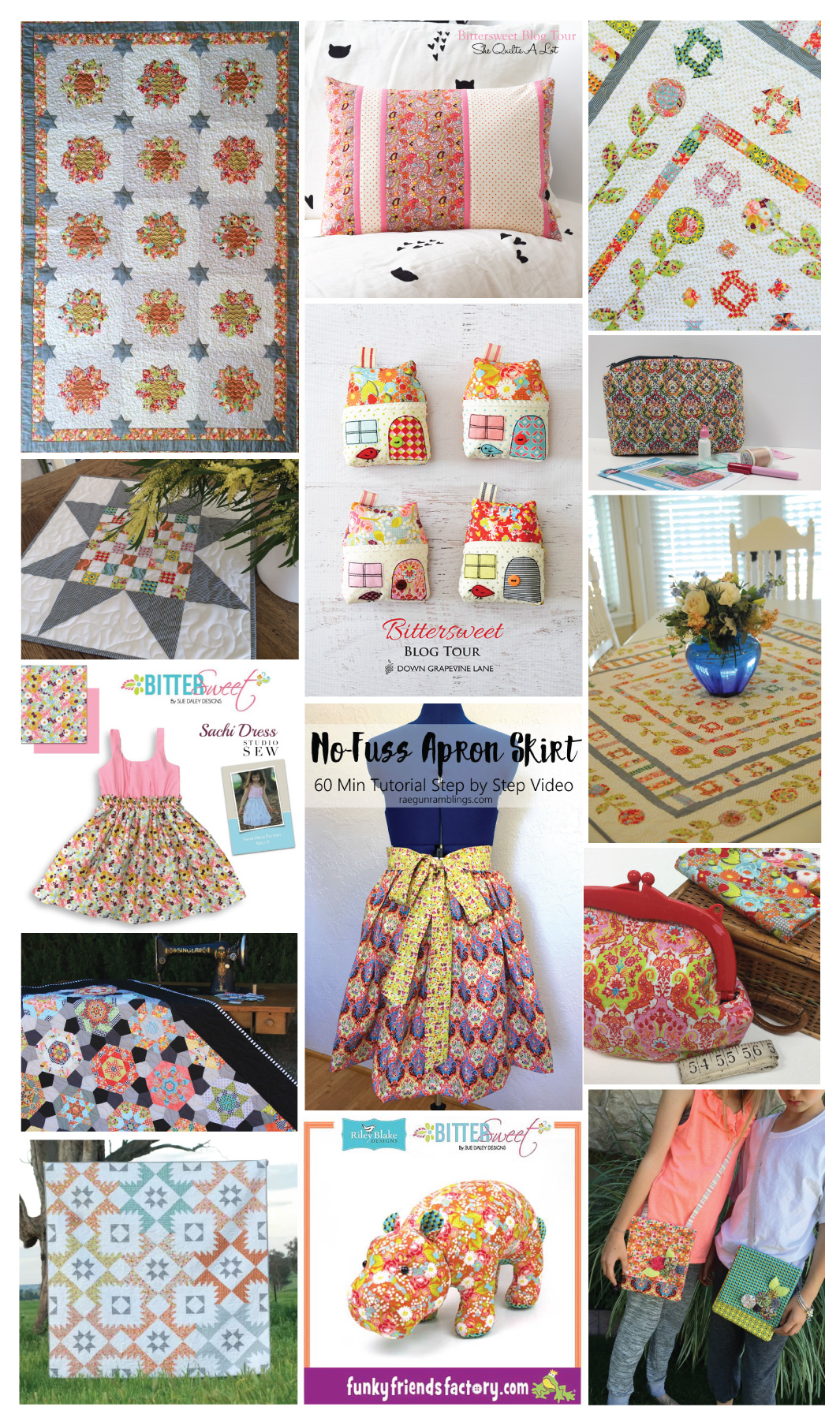 Keep an eye out for my next range of fabric, 'Sundance', which will be available December 2016/January 2017.