It all began back in 1998 in Melbourne where I was living at the time. Life was good.
I had been teaching and designing patchwork for only about 5 years at that stage. Even though patchwork had been around for a while here in Australia we still didn't have lots of tools to make our lives easy like we do today.
Acrylic templates were few and far between so it was at that time I decided that if I wanted the luxury of having such things I would have to have things manufactured myself.
My first set of acrylic templates were called "Block to Block". A set of 6 templates that I could create endless block designs with. I was so excited about them and went on to use these templates to teach a lot of my beginner classes for several years.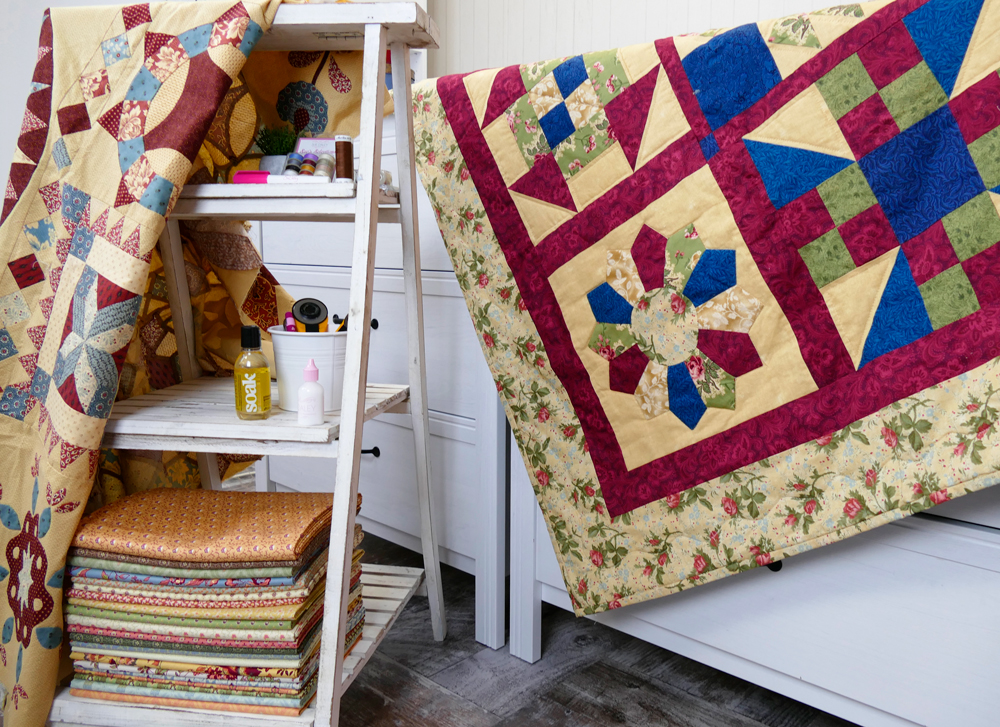 It was time to start to diversify a little with my design work. My Quilt As You Go hexagon templates began to consume my life but that's another story for another time.
After moving to Queensland in 2002 English Paper Piecing became my new love and continues to dominate in my designs today.
However, I have always loved to design with several techniques in my quilts so mixing English Paper Piecing with Needleturn Applique and traditional hand piecing saw me in a very happy design space.
I realised that I needed to expand my template range and so I took inspiration from block designs from antique quilts. My template range started to expand fairly quickly. Blocks such as…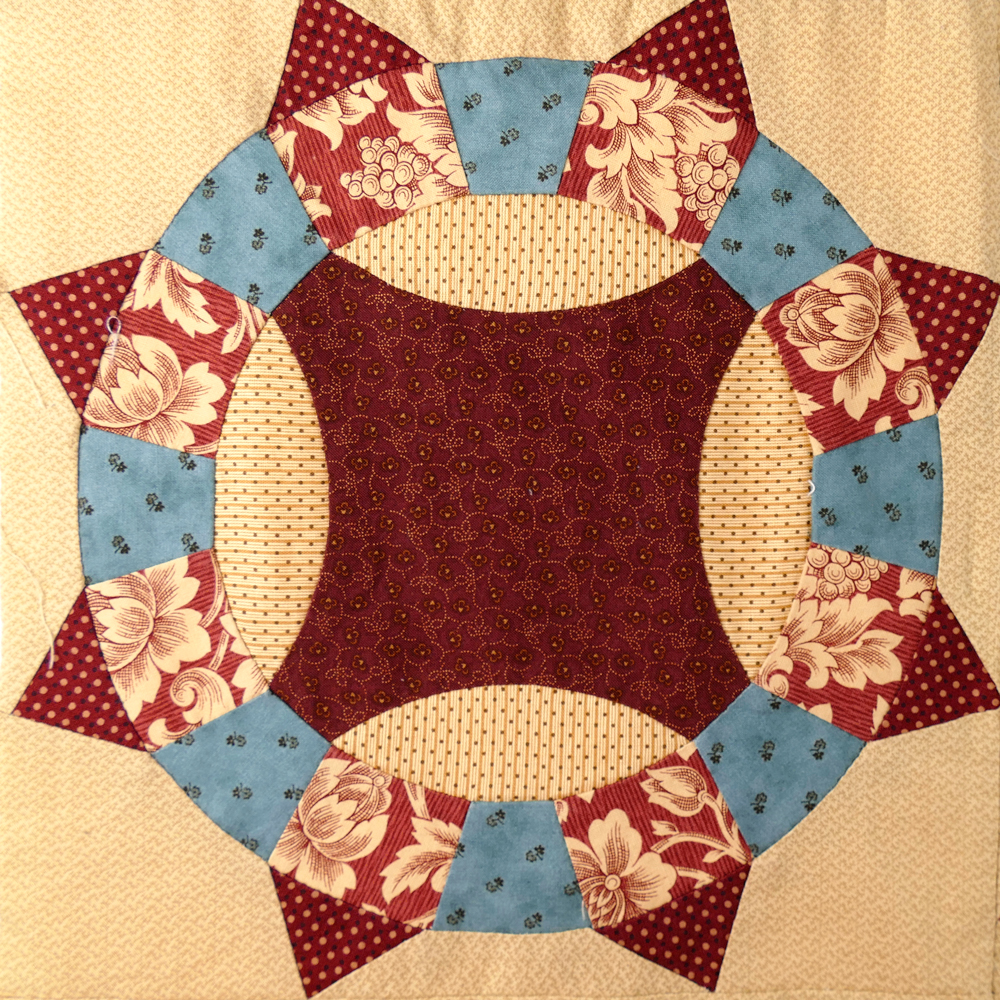 Strawberry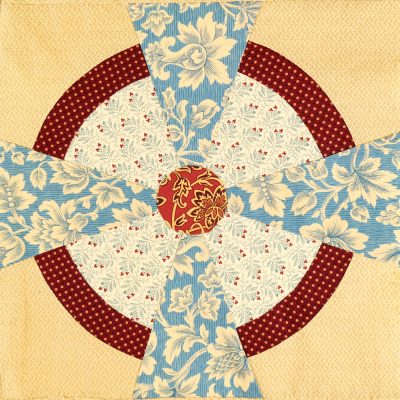 Airship Propeller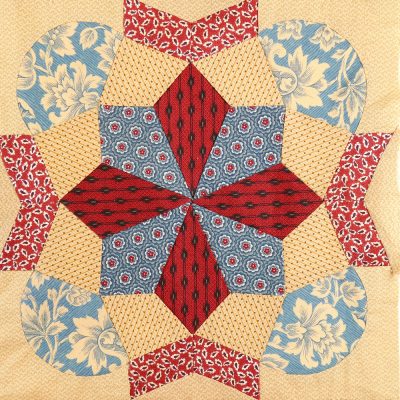 Farmer's Wife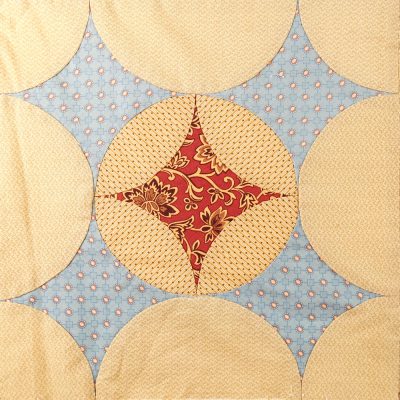 and Jinx Star
were among my favourites.
English Paper Piecing and needleturn applique dominate my design style but I still love traditional hand piecing and the patterns that I created over the years. I love to combine them into my quilt designs.
I decided that it was time to give these patterns a new lease on life and so I have remade all of my original designs and added many more to my collection which I am re – launching as Sue Daley's "CLASSICS"
Each week here on my blog I will be talking about each of the block designs.
I will share with you a few tricks on sewing them together and how different colour combinations can change the whole look of a quilt.
I hope you will come join me each week for "It's a Classic Kinda Day"