Hey everyone.
It is the end of November which marks another Infusion Sew Along and the countdown to the Holiday Season!
This month we will be working on the first stage of assembling the quilt – Sashing and Cornerstones. How exciting we are almost finished!
Follow along with my Raspberry Parlour Book to begin assembling. You can find the assembly instructions and diagrams on page 30.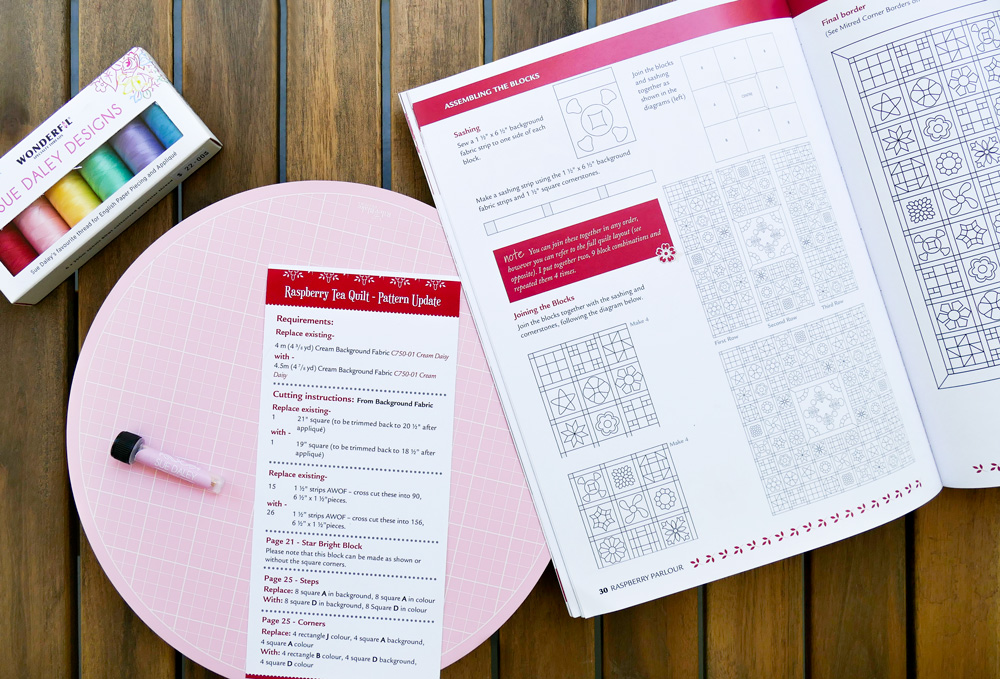 I have also filmed a video for you to refer to if you need any further guidance.
Follow the instructions and diagrams in the book and begin with sewing a sashing strip to one side of each block.
You will need to join some of the sashing strips with corner stones until you get the required lengths.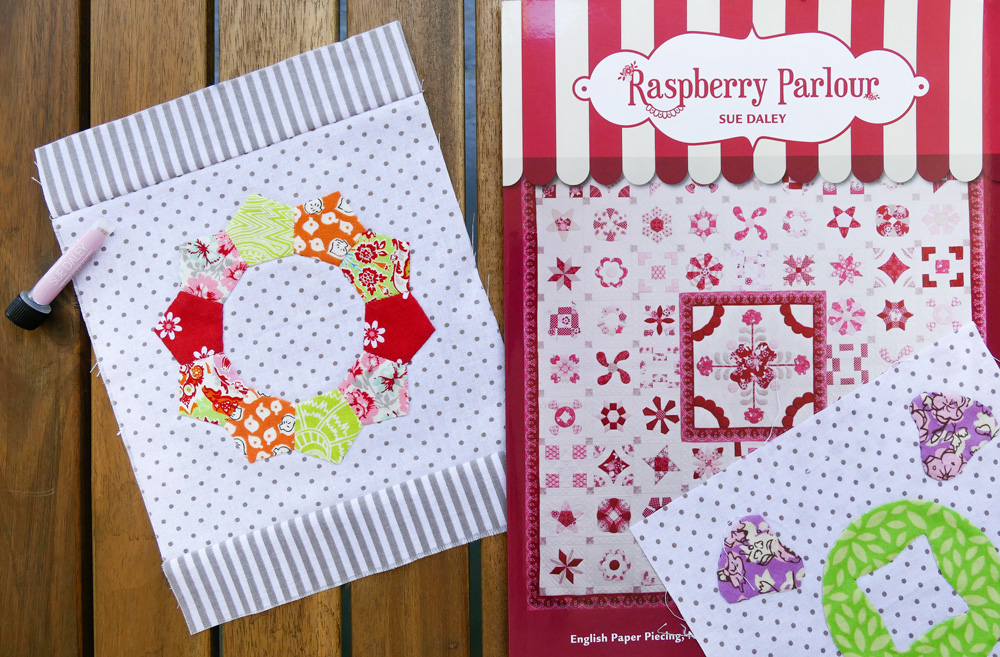 As you can see in the book I joined 9 blocks at a time just follow the diagrams carefully.
And all of a sudden the sashing is done! Next month we move onto the final step which is the border. Once that is all done you can add the backing, batting, quilting and binding.
I cannot wait to see everyone's progress and as usual make sure to use the hashtag #infusionsal and #suedaleydesigns so I can see all of your work.
See you all next month.