Good afternoon!
This month we are changing things up and working with applique. For our sixth month of the Infusion Sew Along we will be making 3 blocks, Paisley Whirl, Fallen Star and Daisy.
It's time to break out that template paper and applique glue!
Don't forget to refer back to my Raspberry Parlour book and my month six video.
Fold 12 – 7" squares of background fabric in halves and quarters, pressing to find the centre.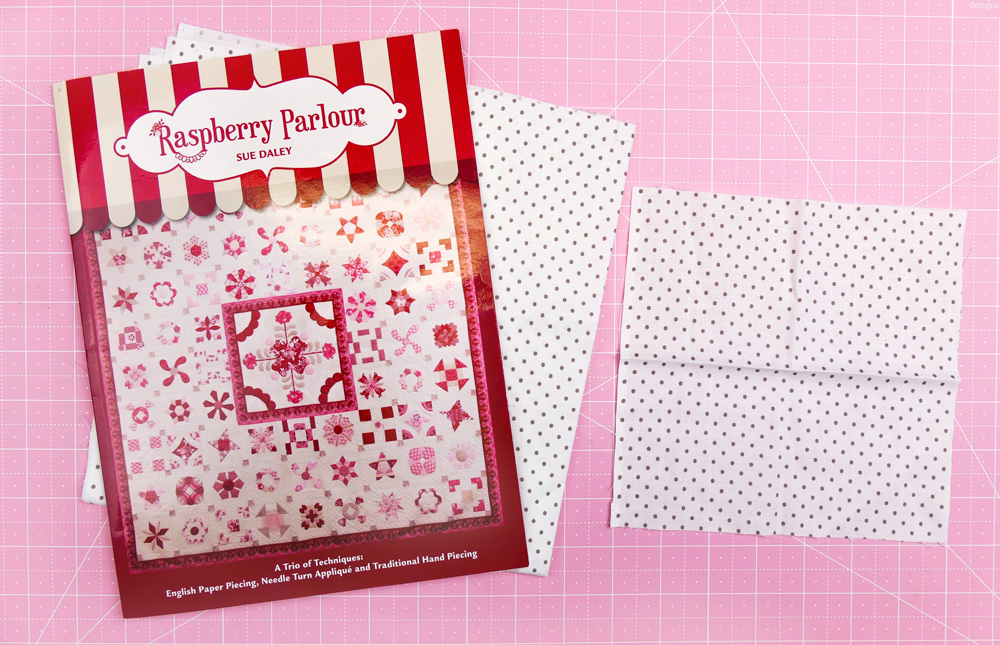 Using the template paper, cut the designs for Paisley Whirl, Fallen Star and Daisy. Use these templates to cut out the shapes onto your fabric.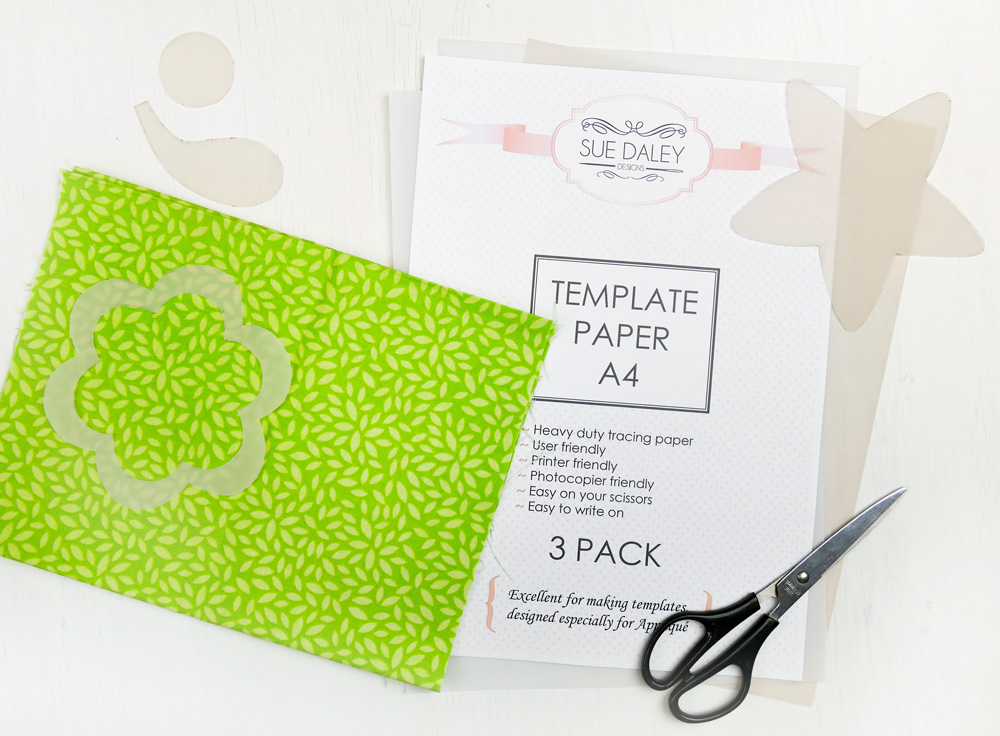 Glue baste the applique pieces to the squares using applique glue. Follow the applique instructions on page 11 to make 4 each of the three blocks.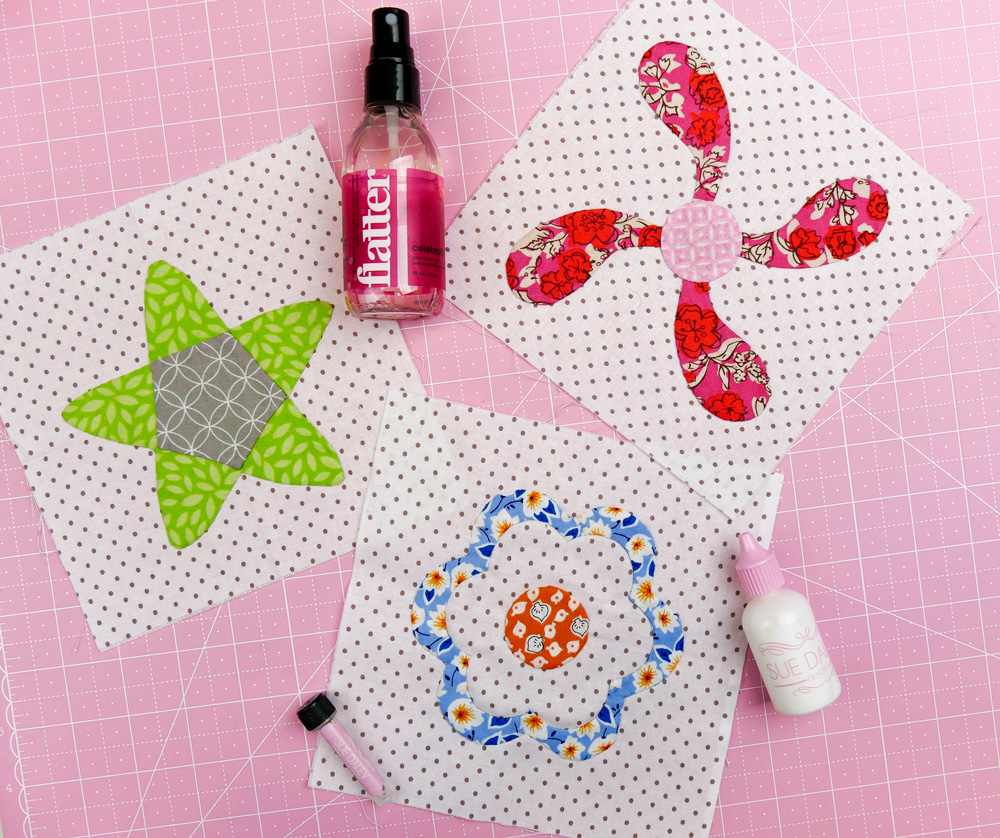 Ensure you press the blocks well.
Trim your blocks back to 6 ½" square.
Make sure to use the hashtags #suedaleydesigns and #infusionsal if you post on social media before storing them with your other blocks.
I can't wait to see all of your progress.
I hope to see you all next month.