Hello!
With September rapidly approaching it is time for another month of the Infusion sew-along! For month seven of Infusion we are making another three applique blocks. These blocks are the Bell Flower, Tulip Block, and Petals.
We will again be working with our trusty applique paper and applique glue whilst we follow along to the instructions on 28-29 of my Raspberry Parlour book.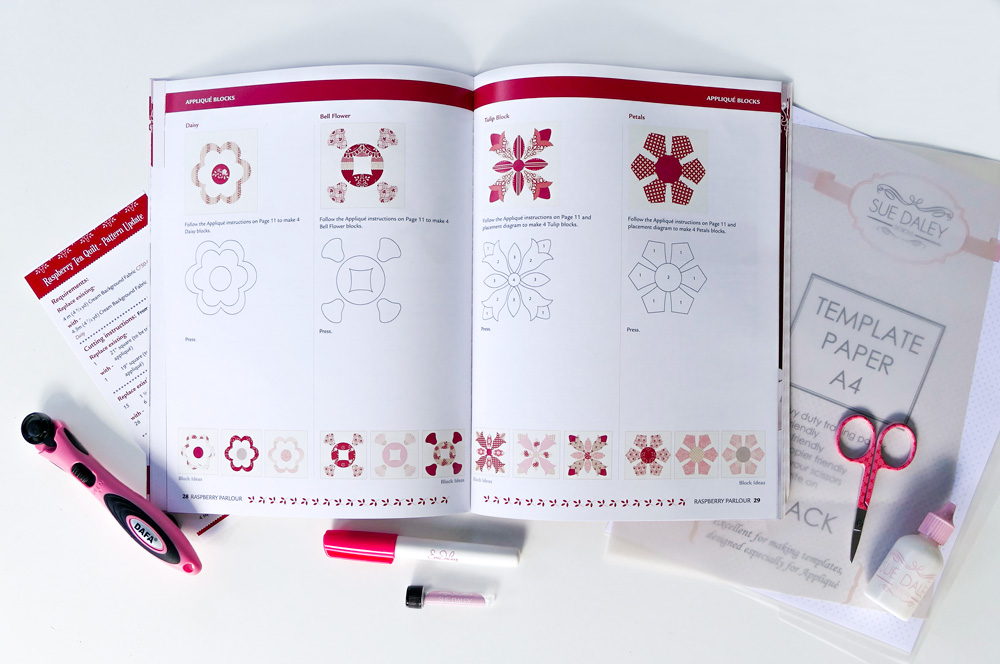 We begin as usual, folding 12 – 7" squares of background fabric in halves and quarters, pressing to find the centre.
Then using the template paper, trace and cut the designs for the three applique blocks from page 42. Then using the templates cut the shapes from your fabric.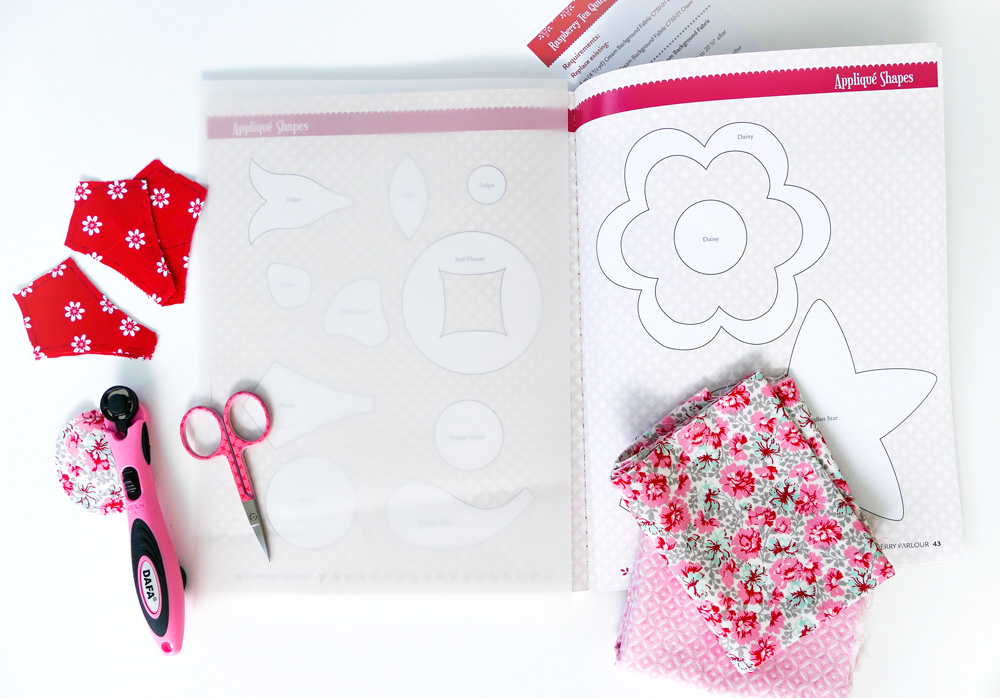 Glue baste the applique pieces onto the squares using your applique glue and follow the instructions to make 4 each of Bell Flower, Tulip Block, and Petals.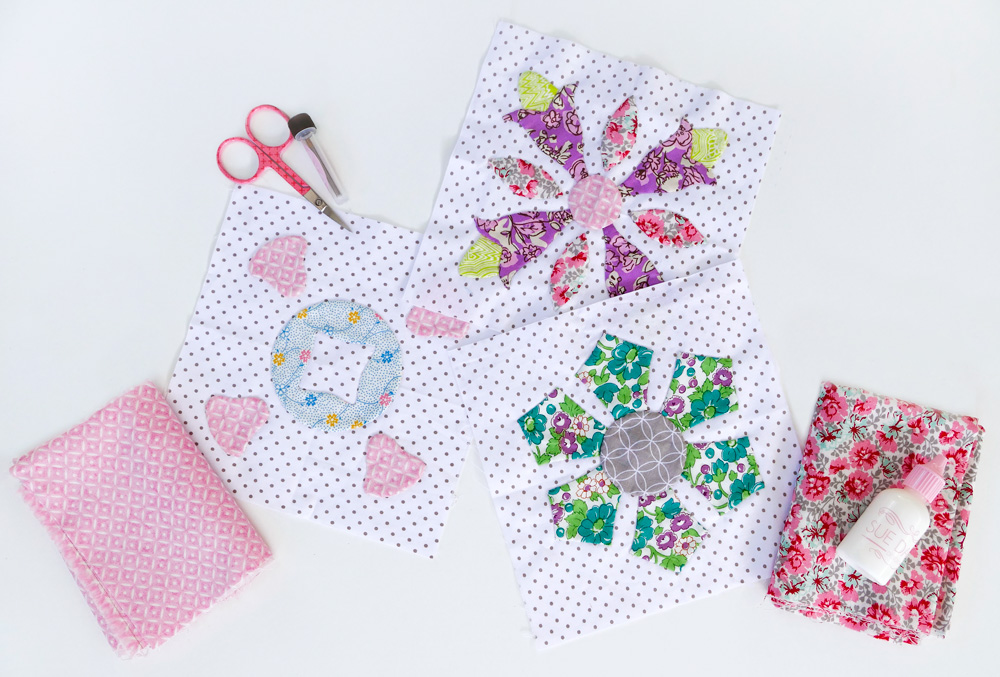 Don't forget to press the blocks well and trim them back to 6 ½"square.
And there you have it! We have now completed the applique blocks for our infusion quilt. If you post progress on this lovely scrappy quilt be sure to use the hashtags #suedaleydesigns and #infusionsal so I can see all of your creations!
Bring on September!