Hello!
It is the end of May which means the start of new blocks! This month we continue with English Paper piecing and will create Pentagon Rings and Chubby Pie blocks.
Both of these blocks are in my Raspberry Parlour book so make sure to refer to it as we sew along and create these new blocks.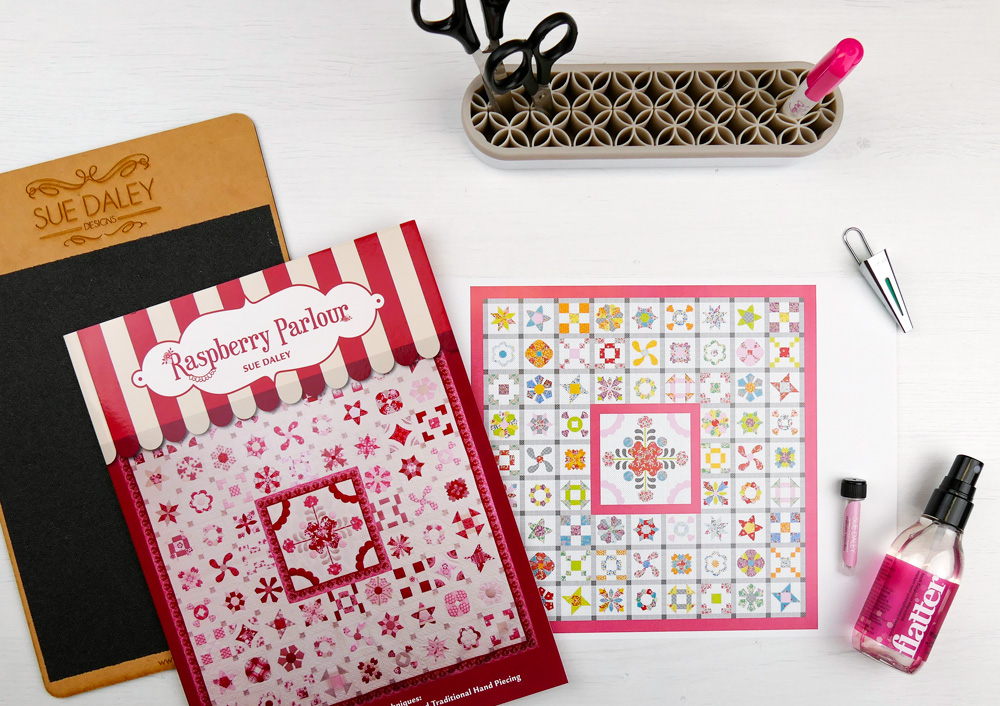 Note: Like last time, if you prepare all of these blocks first you will always have something to sew.
Now onto the blocks!
Like last month you will need to fold 8 – 7" squares of your background fabric into halves and quarters and press to find the centres. These will be trimmed back to 6 ½" square after you have appliqued the pieces to the background.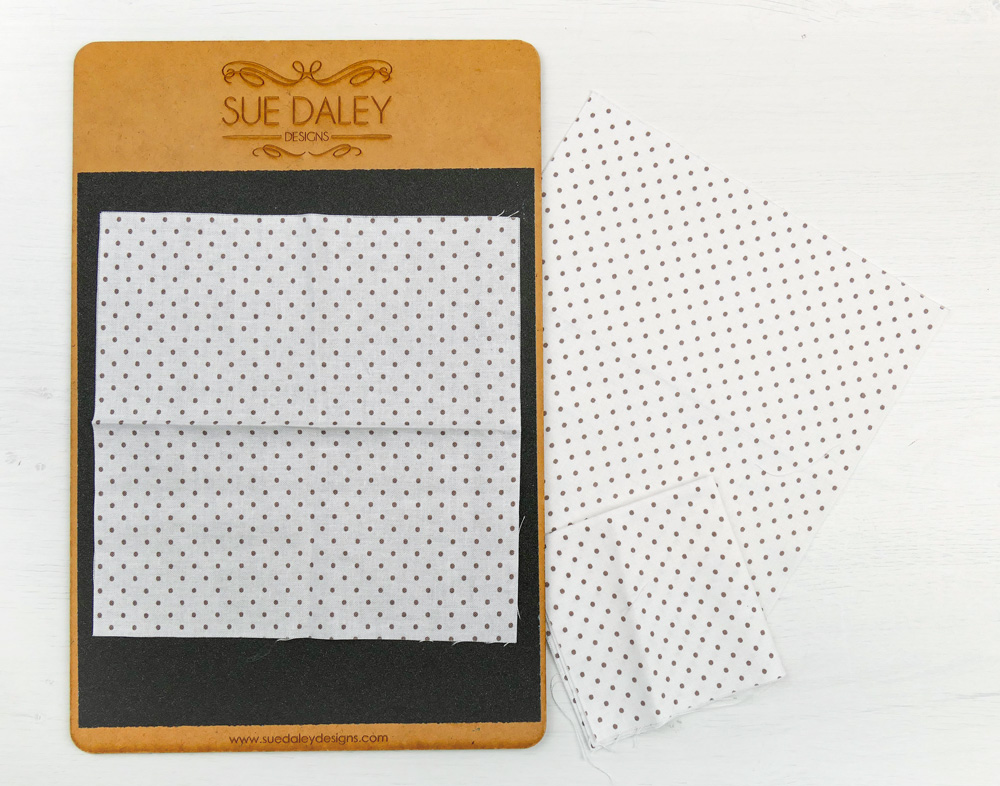 Follow the EPP instructions in the book.
You will make 4 Pentagon Rings and 4 Chubby Pie blocks.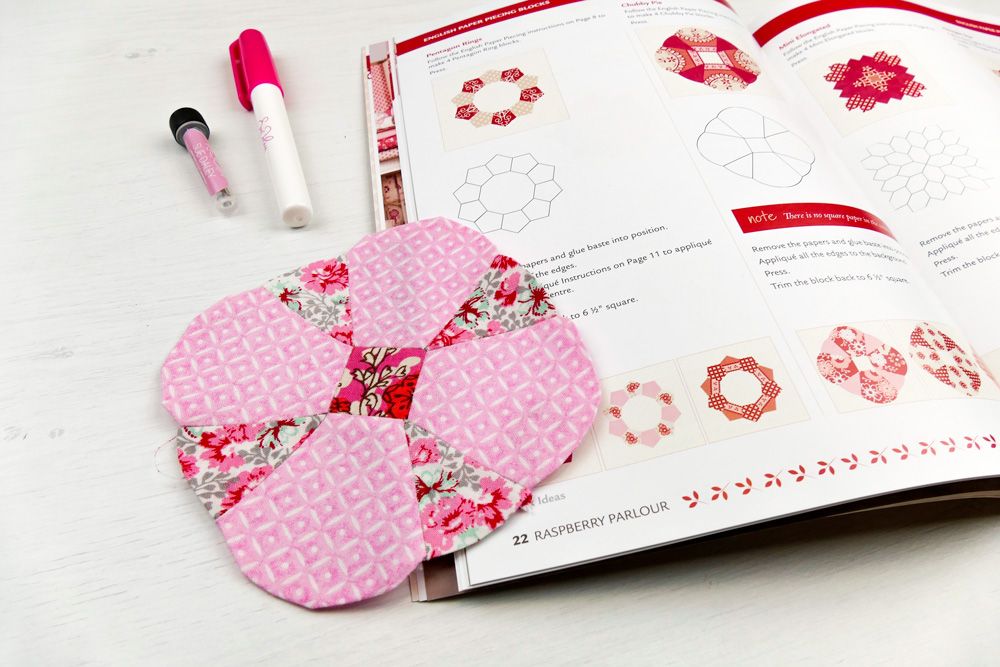 Make sure you press them well.
Remove the papers.
Glue baste the EPP pieces to the background squares using the applique glue.
Applique the edges.
Press your blocks well.
Trim them back to 6 ½" and store with your centre and month 1 blocks.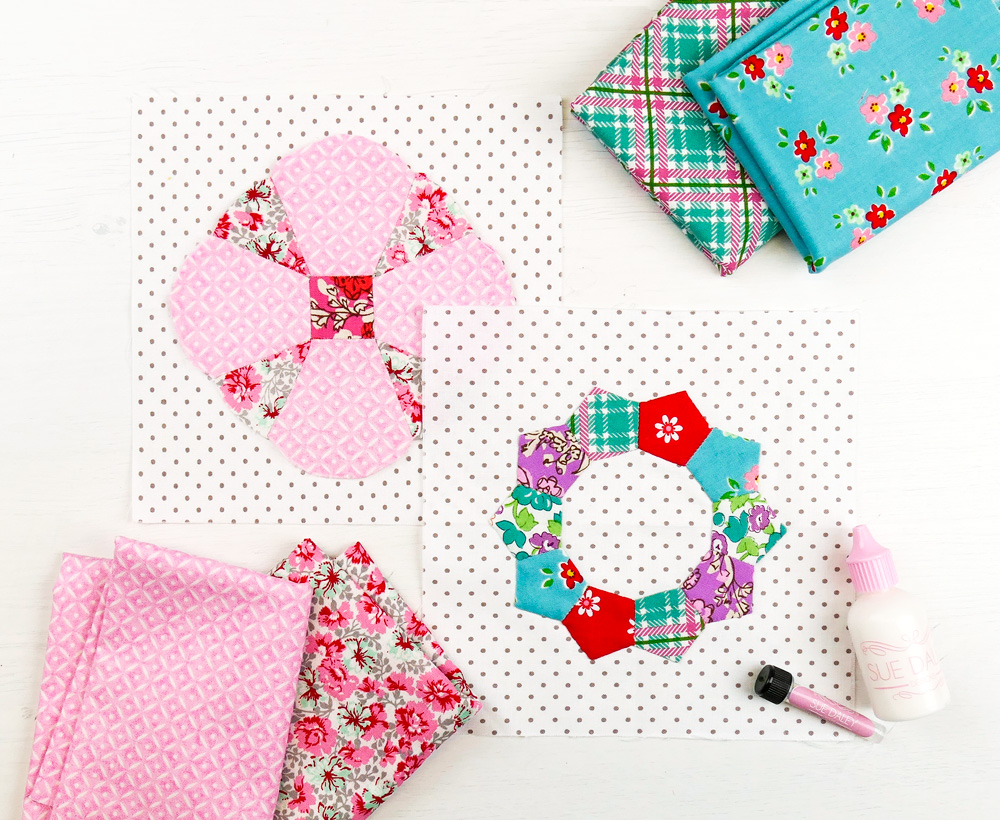 I hope you enjoy making these blocks and I will see you again next month!
Don't forget to use the tags #suedaleydesigns and #infusionsal so I can see all of your progress.