Good afternoon everyone.
Spring has sprung and with it the next step for the Infusion sew-along! This month we begin the machine or hand-pieced blocks with the Nine Patch Block and the Rectangles & Squares Block.
Following along with pages 24 and 26 of my Raspberry Parlour book, we will make 4 each of these blocks.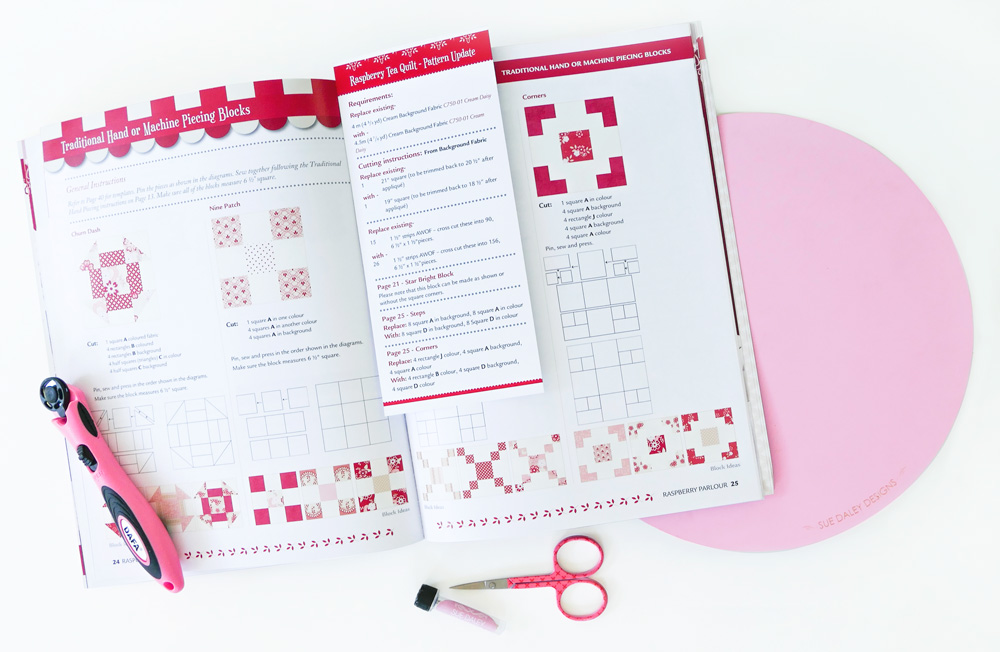 Using the hand piecing instructions on page 13 and the templates on page 40 cut the shapes from your fabric.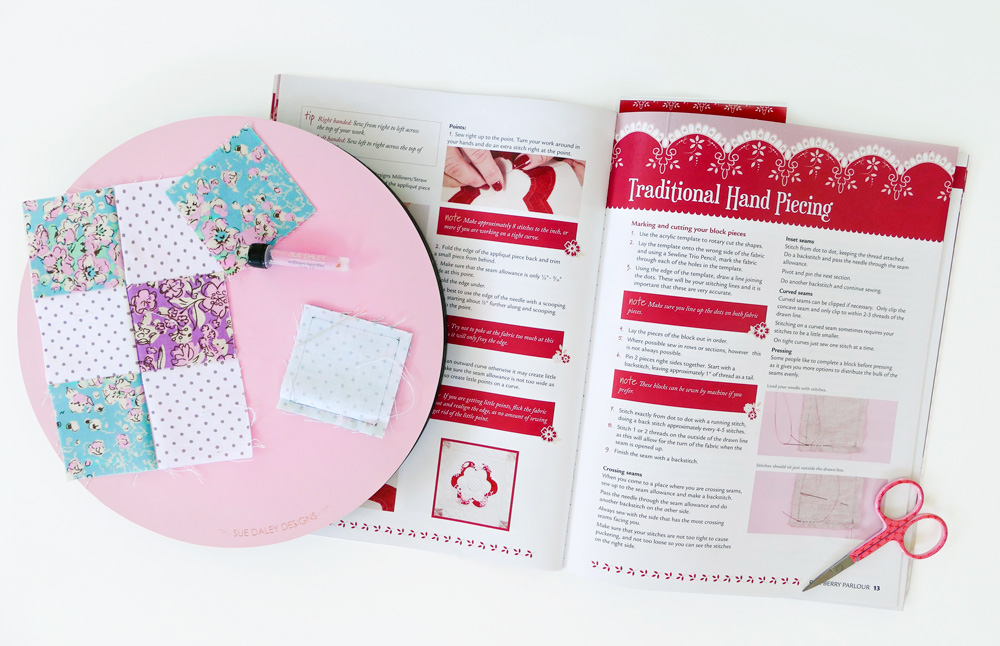 Pin, sew and press the shapes in the order shown in the diagrams, ensuring the block measures 6 ½" square.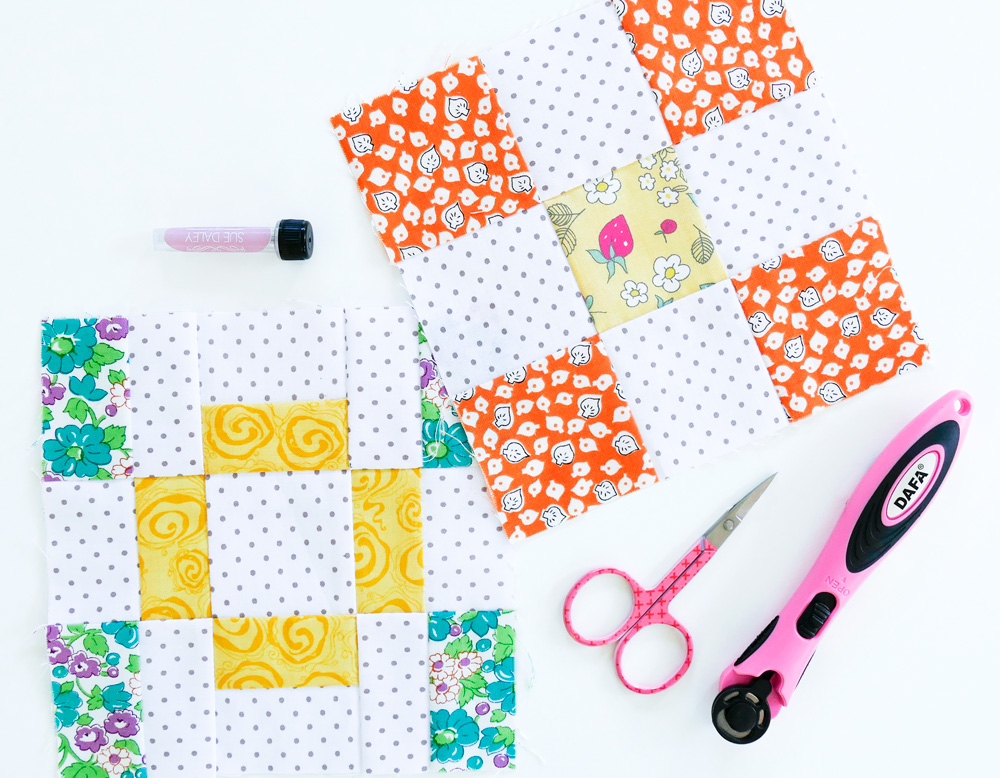 Press your blocks and store them with the others.
We have now finished with month 8! We have one more month left making the blocks before we begin the sashings and corner stones.
If you post your progress for this month, or any other months on social media make sure you use the hashtags #infusionsal and #suedaleydesigns so I can see all of your creations.
I shall see you all next month!