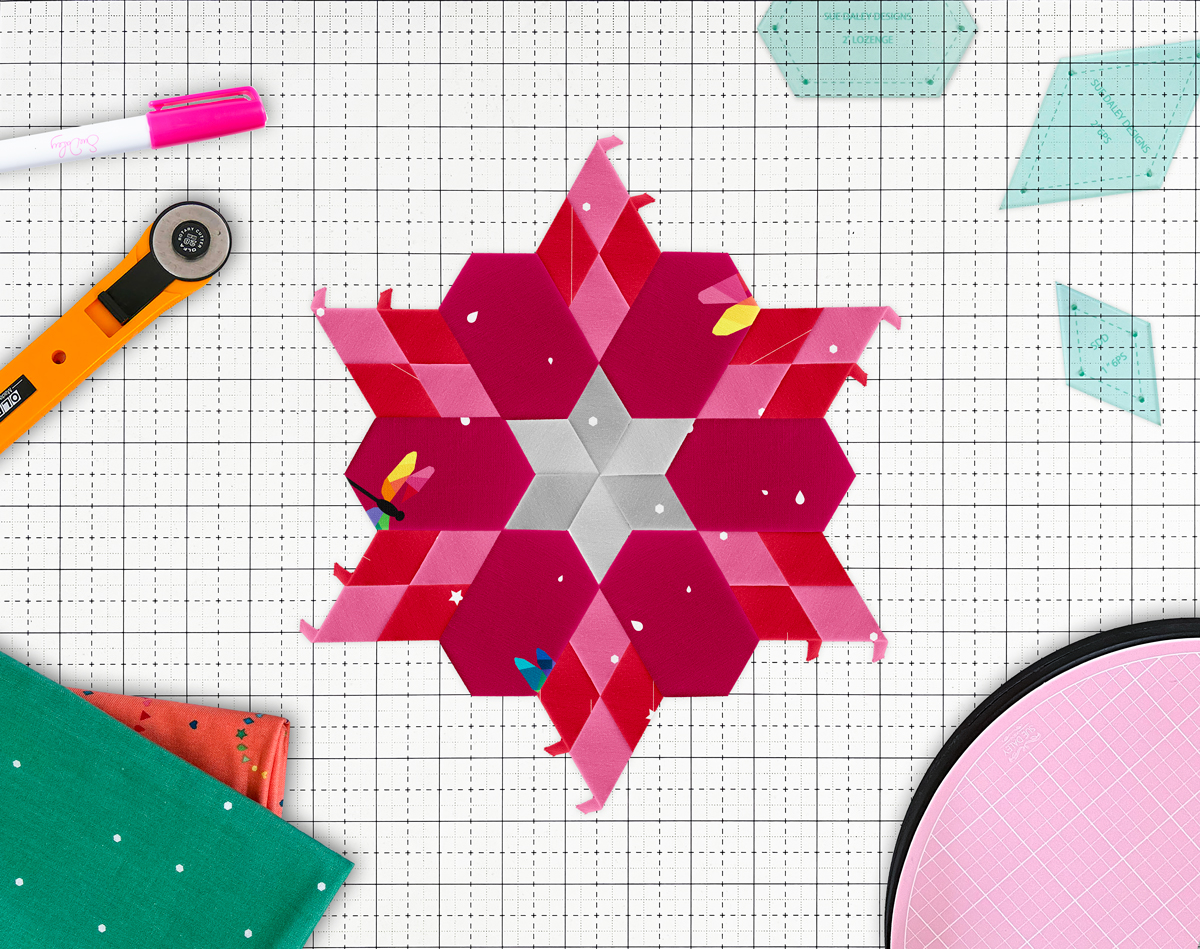 It's been a week of gardening and getting ready for another road trip with friends. To say I'm looking forward to it is an understatement. In Billy-related news, he has completely settled in to the new house and taken over my bed. These moments make me wish he wasn't so big!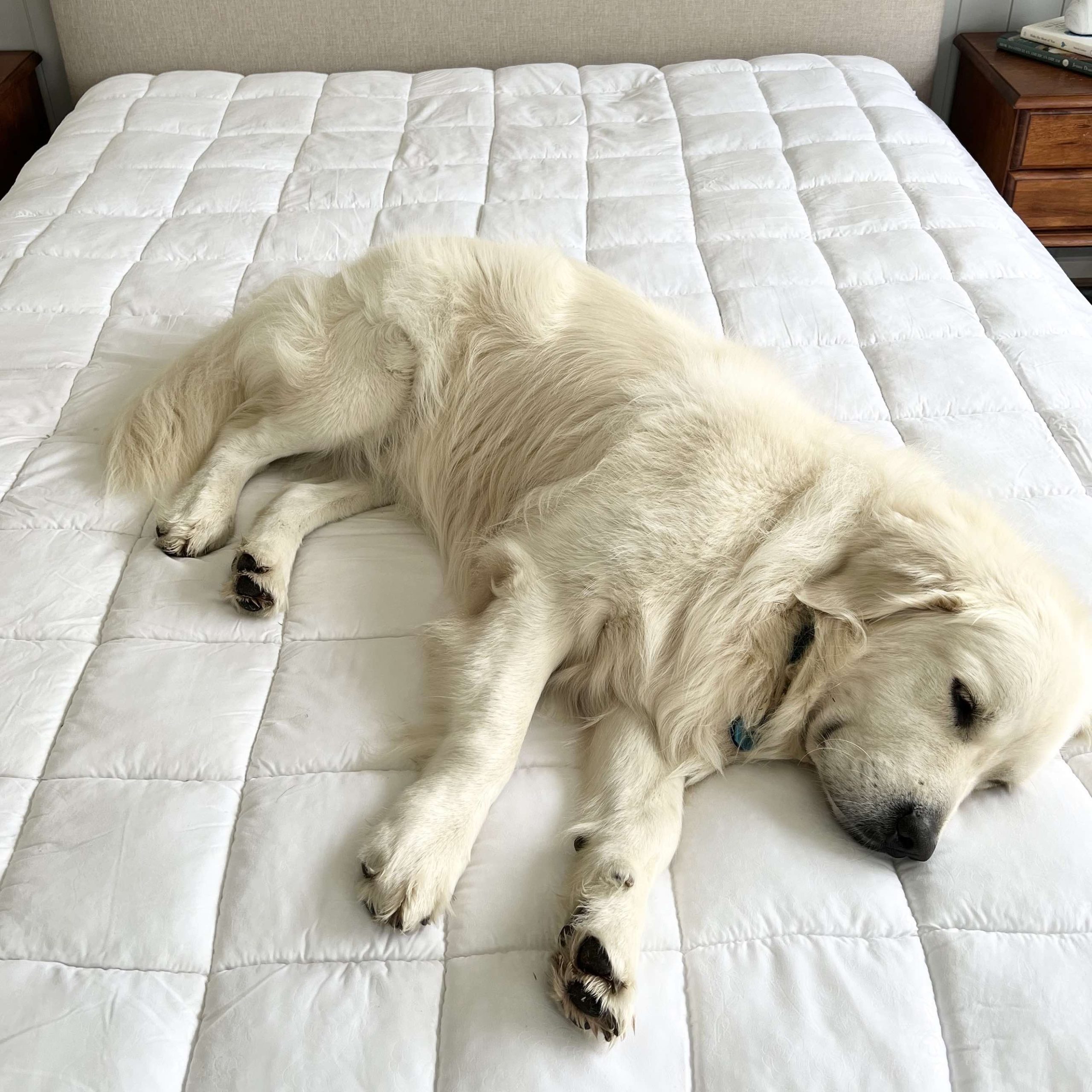 This week we are moving onto the outer blocks. We are starting with the topmost block which for me is red.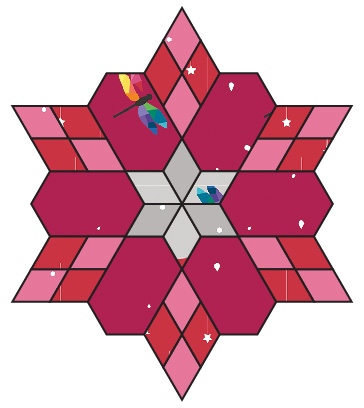 To make this block we first start with the centre which will be the focus for this week. We do this by sewing three gray hexie sprinkle 1" six-pointed stars and three gray dragonfly flight 1″ six-pointed stars into two halves and then sew those halves together.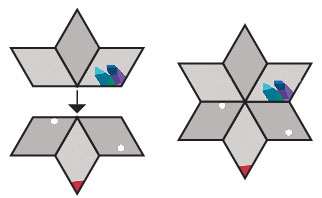 Then we take two pink hexie sprinkle 1" six-pointed stars and two red starfall 1" six-pointed stars and sew together to form a diamond.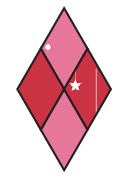 Make 6
Finally take those diamond shapes and six red dragonfly flight lozenges, and sew them to the outside of the block.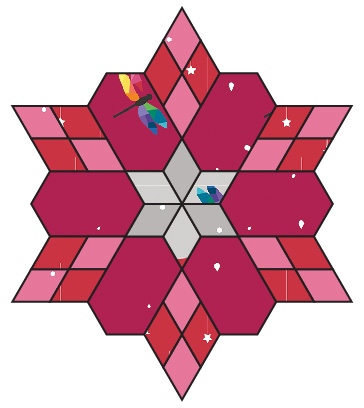 That is it for the centre of the red outside block. Next week we will move onto the remainder of the red outer block. Until next time.
If you want to share your progress with me make sure to use the hashtags #suedaleydesigns and #illuminteSAL and tag me at @suedaleydesigns on social media.