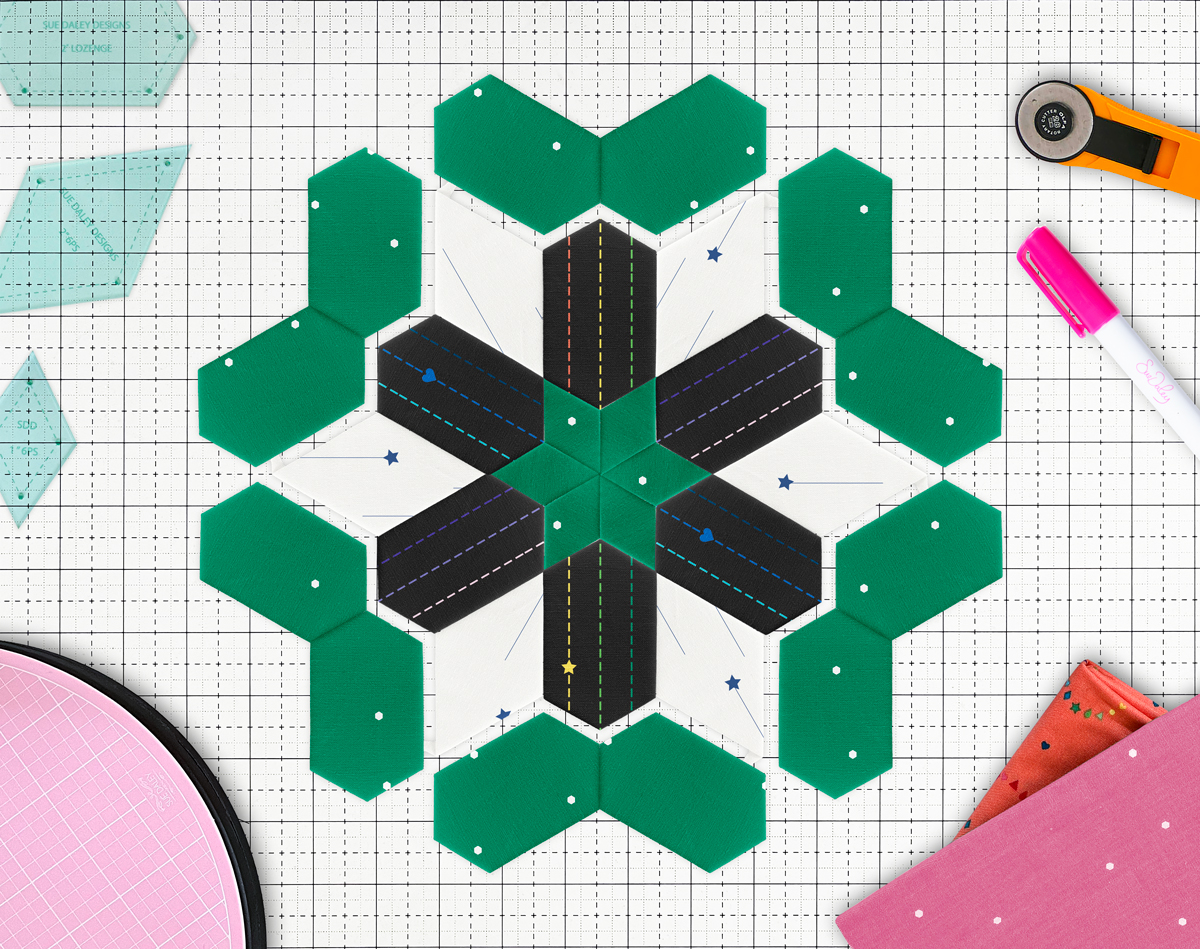 Welcome to week 7 of the sew-along. It's been a quiet week for me – I've been spending a fair bit of time in my garden and enjoying some down time after a busy few months.
For week 7 we are making a green hexie sprinkle inside block.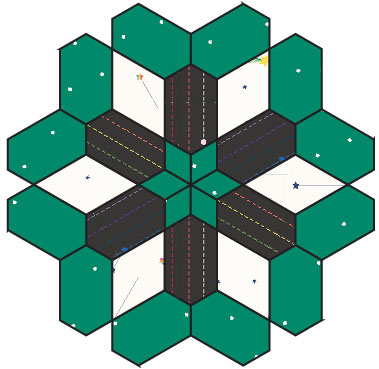 Begin by using the EPP instructions to sew six 1" green hexie sprinkle six-pointed stars into two halves. Sew the two halves together.

Take six fussy-cut charcoal stripe lozenges and sew together with three white shooting stars 2" six-pointed stars and three white starfall 2″ six-pointed stars, and sew to the outside as shown below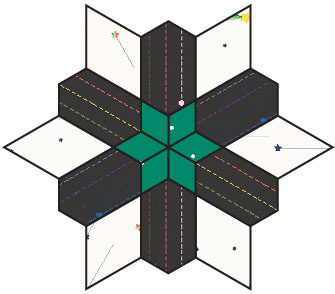 Sew 12 dark green hexie sprinkle lozenges to the outside of the block and you are done.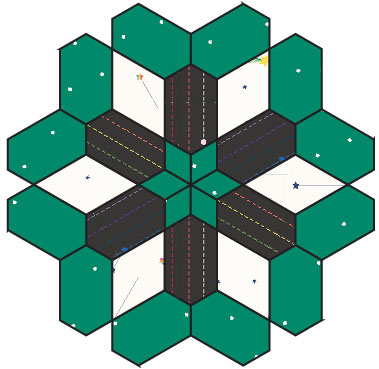 And that is it for week 7 of the sew-along. Next week we move onto the final inside block. I cannot wait to see all of your work and remember to use the hashtags #suedaleydesigns and #illuminteSAL and tag me at @suedaleydesigns if you post your progress to social media.