Week 6
Hello everyone, happy Wednesday! Last week I visited Toowoomba to see the Carnival of Flowers. So many gorgeous colours! Billy and I had a wonderful time exploring Queen's park and the beautiful gardens throughout the city.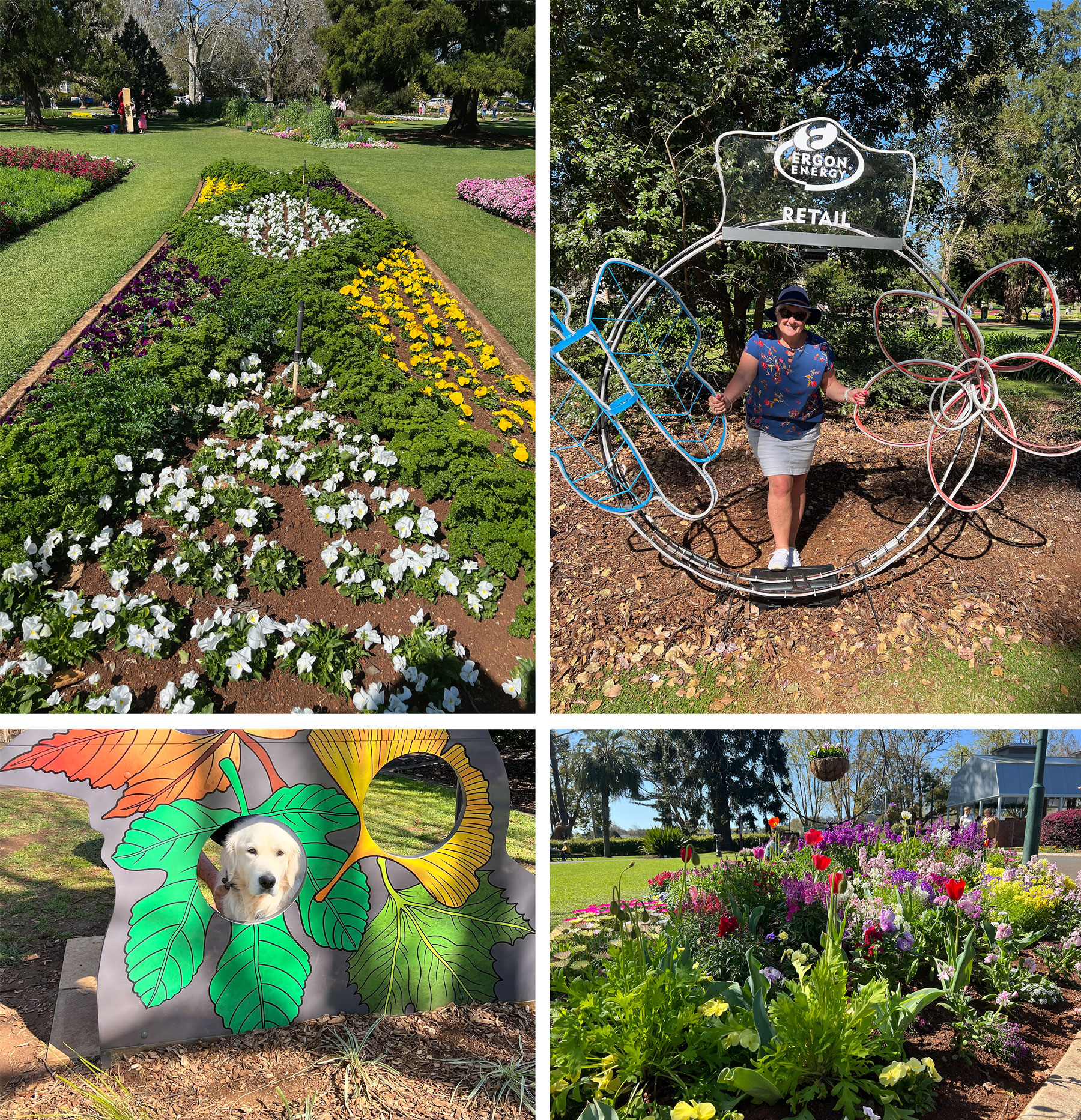 Enough about me! Let's get into week 6 of the sew along. This week we are making the green starfall inside block.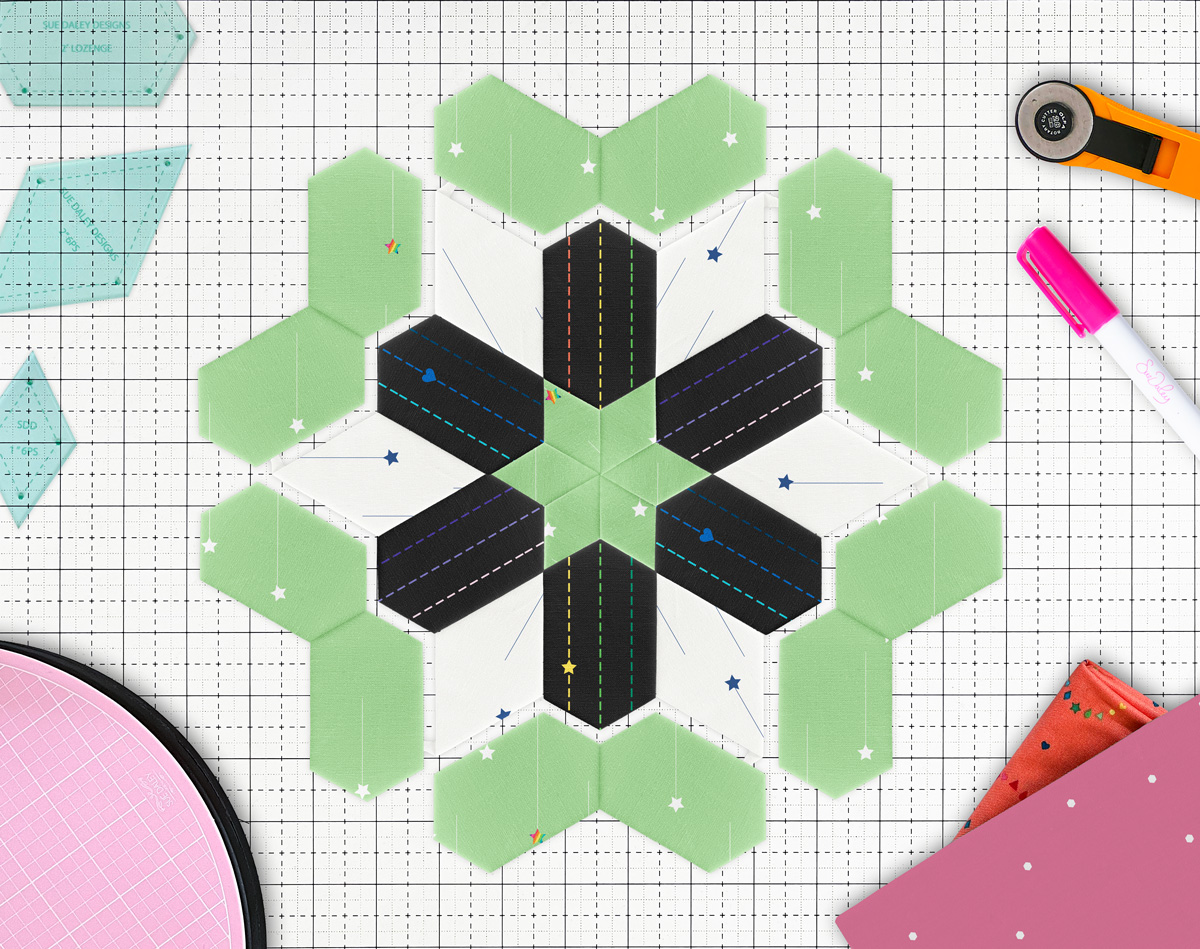 To make this block take six 1" six-pointed stars (green starfall) and sew in two halves following the English paper piecing instructions. Sew these two halves together.

The next step is to sew six fussy-cut lozenges (charcoal stripe) with six 2" six-pointed stars (white colour wheel and white dashing), and sew to the outside as shown below. You can use any low volume whites for these six pointed stars – it isn't going to affect the look of the quilt if you don't use the exact same prints as me.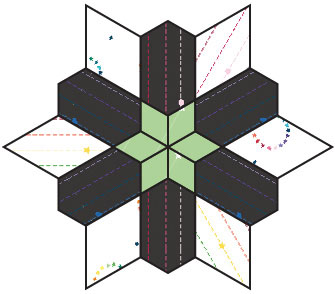 Finally, sew 12 lozenges (green starfall) to the outside of the block.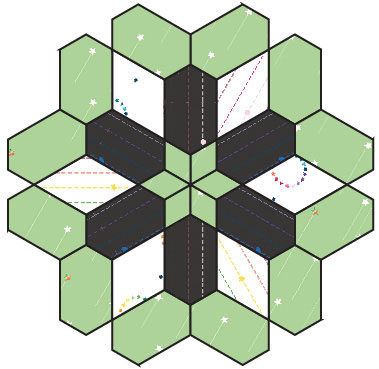 That's it for this week!
If you'd like to share your progress on social media please tag me @suedaleydesigns and use the hashtags #suedaleydesigns and #illuminateSAL.
Until next time.