It's been over a month into our Sew Along journey! Do not worry if you cannot keep up with the pace we are moving at – everyone leads busy lives and there will always be those moments where we simply wonder where all the time has gone. I do hope you manage to carve out some time for yourself. These posts will forever be here waiting for you whenever you do find those moments.
This week we are working on the orange inside block. You might be spotting the pattern by now – the process is exactly the same as previous weeks, just with orange as our feature colour.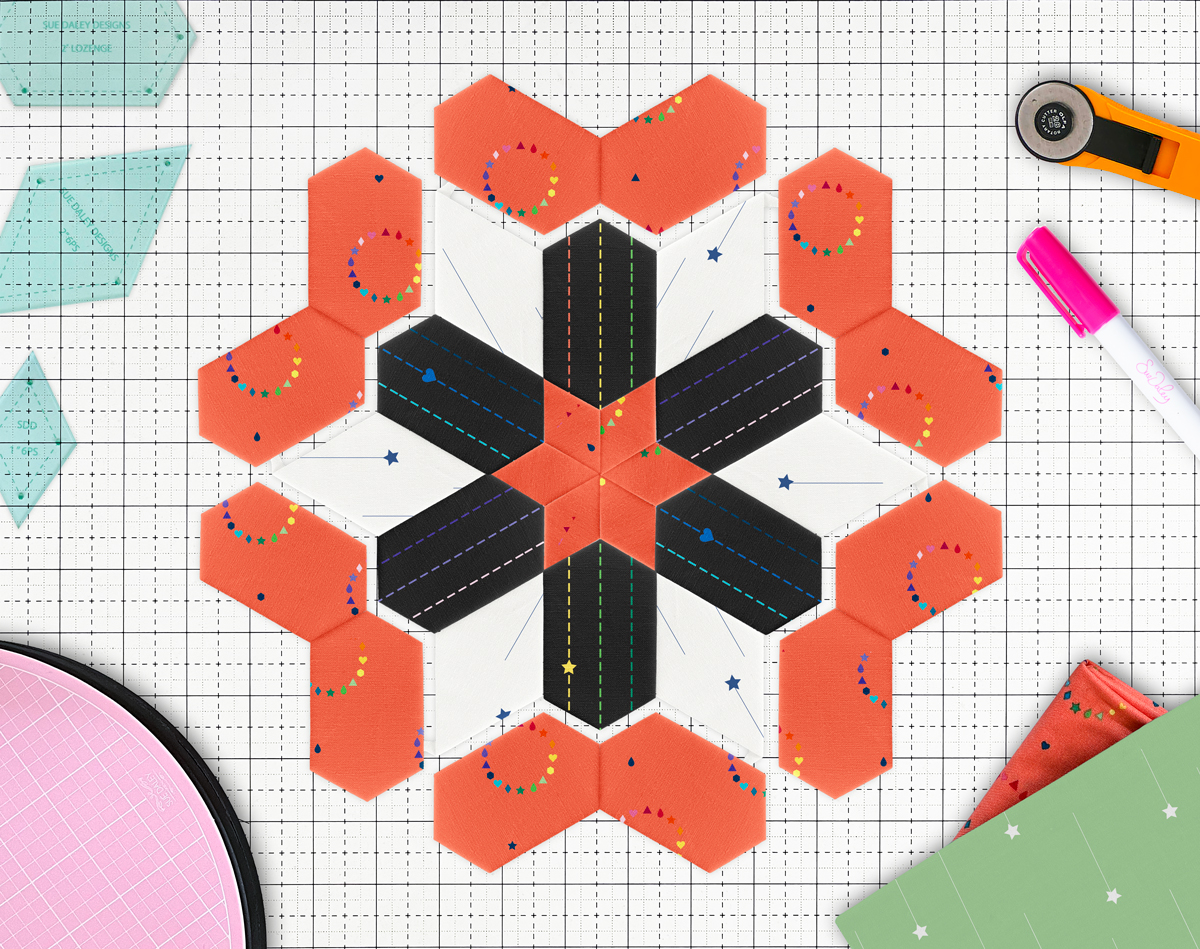 To make this block, like last week, we start with making the centre with six 1" six-pointed stars (orange colourwheel) sewn into two halves. Take these two halves and sew them together.

Second, take six fussy-cut 2" lozenges (charcoal stripe) with six 2" six-pointed stars (white shooting stars and white starfall), and sew to the outside as shown below.
Note: When cutting your lozenges, be mindful of the direction of the stripe pattern. I have cut mine all in the same direction, running with the stripe. This will create a fussy-cut effect in the quilt when they are arranged like so around the centre star.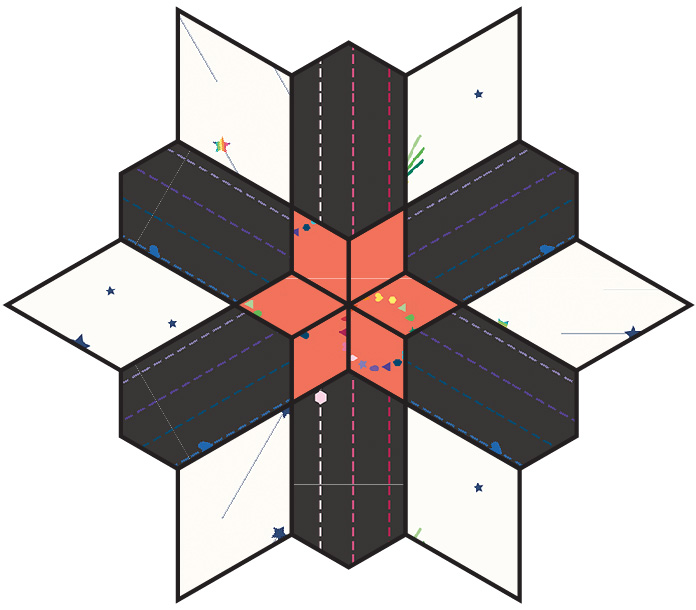 Last, sew 12 lozenges (orange colourwheel) to the outside of the block.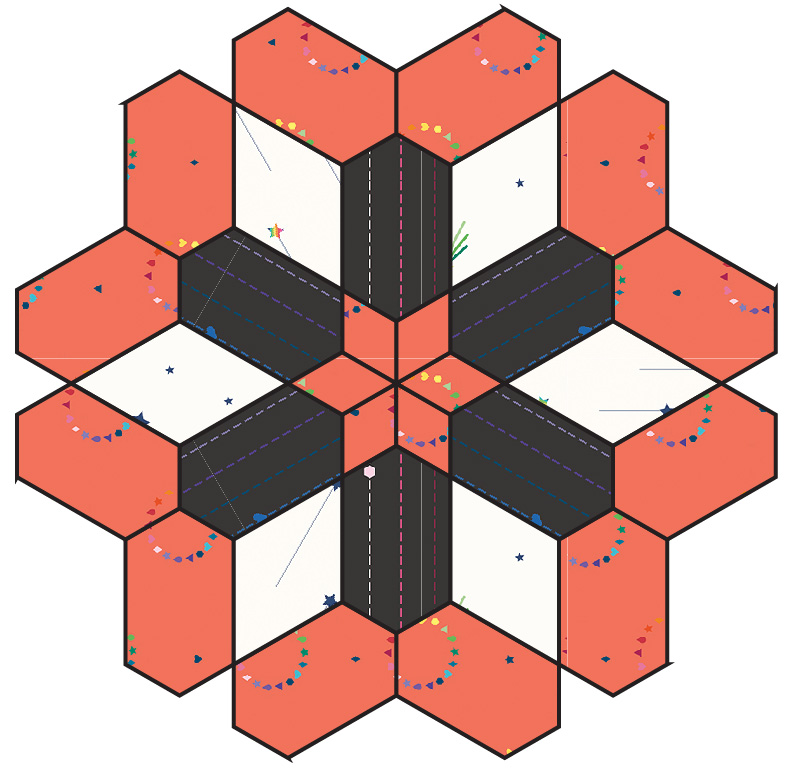 Thank you for joining me for this week of the sew-along. If you post your work to social media, make sure to tag me at @suedaleydesigns and use the hashtags #suedaleydesigns and #illuminateSAL so I don't miss your lovely work.
See you next week.