Hello everyone. Does anyone else feel like this year is flying by? How is it September already…
I have arrived home after my few weeks away in my Motorhome. I had the best time travelling around with my buddy, we really have some incredible places to visit in this beautiful country. She has now gone home and it's back to myself & Billy. This is how I was greeted when I got home, he's normally bright white but someone had been having some fun in the puddles.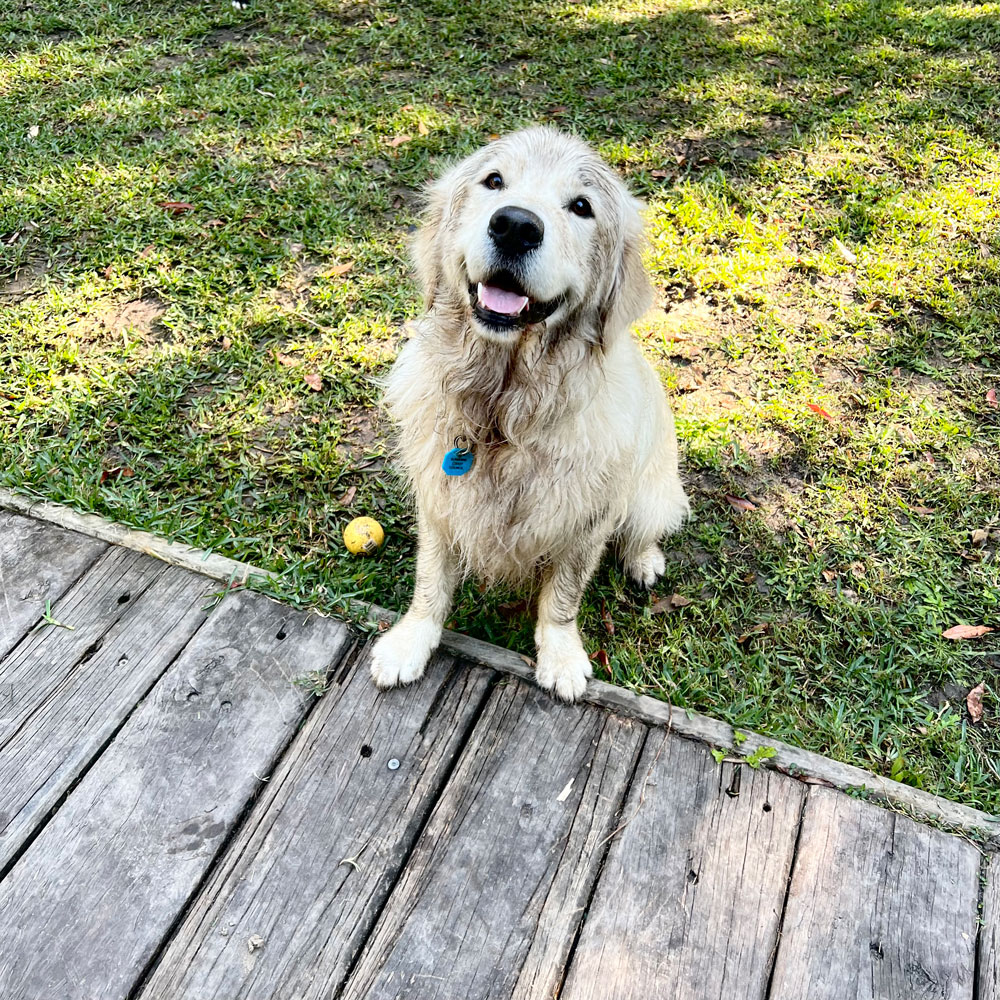 Onto week four! This week is another inside block, this time in red.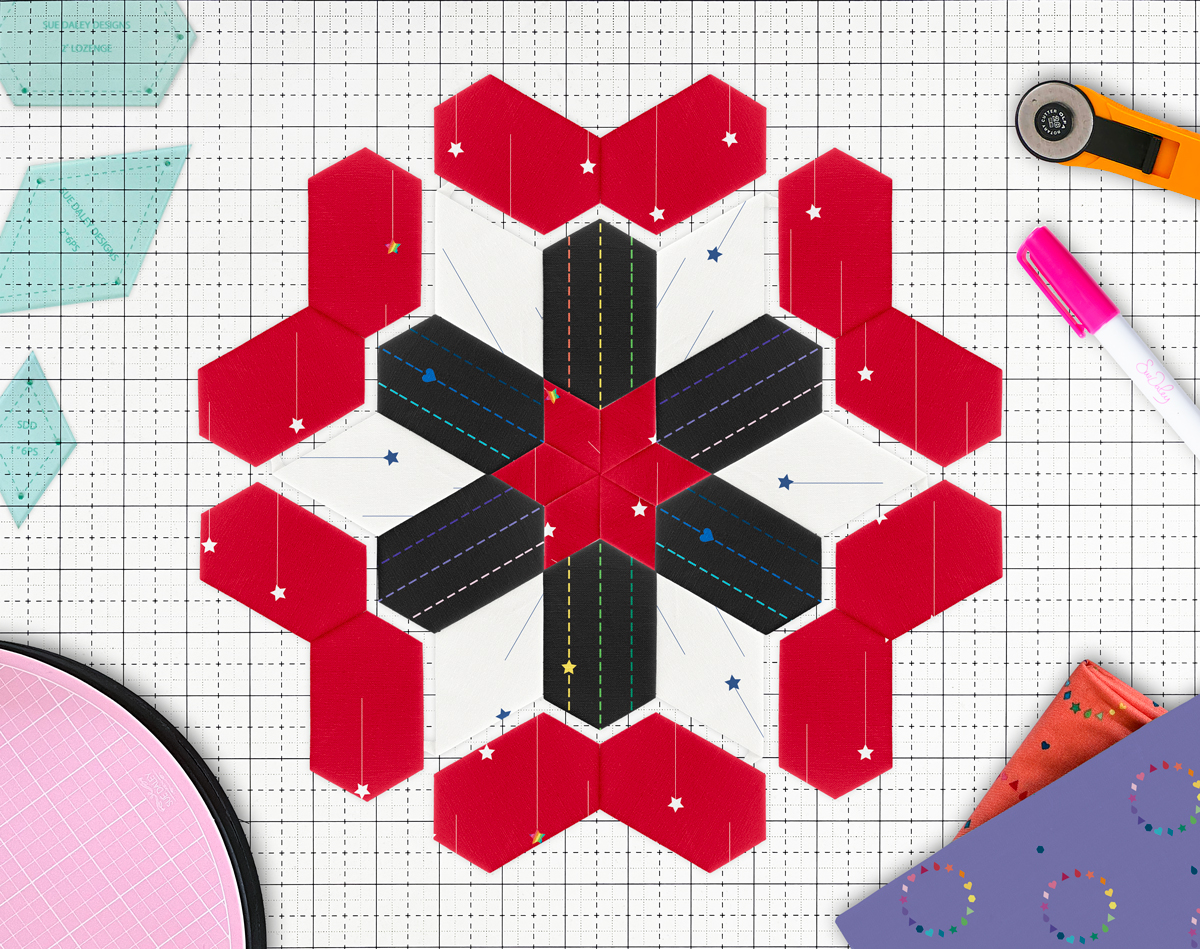 To make the inside red block follow the English paper piecing instructions and sew six 1" six-pointed stars (red starfall) in two halves and then sew together.

Next I take six fussy-cut lozenges (charcoal stripe) with six 2" six-pointed stars (white shooting stars and white starfall), and sew to the outside as shown below.
Note: When cutting your lozenges, be mindful of the direction of the stripe pattern. I have cut mine all in the same direction, running with the stripe. This will create a fussy-cut effect in the quilt when they are arranged like so around the centre star.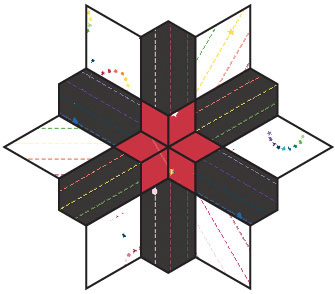 The last step is to take 12 lozenges (red starfall) and sew to the outside of the block.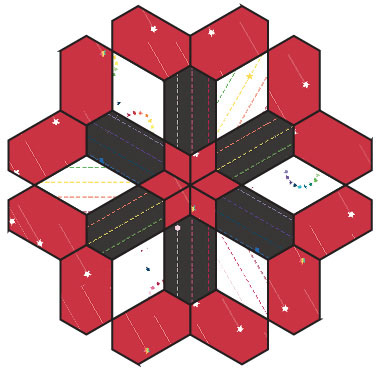 And we are done. Next week we are moving onto the orange inside block. If you finished this week's block be sure to tag me @suedaleydesigns and use the hashtags #suedaleydesigns and #illuminateSAL so I don't miss any of your work.