Good morning everyone. I hope you are enjoying the sew along so far.
I've seen a lot this week on my travels north, aside from the beautiful beaches I also picked up my bestie who I haven't seen since Feb 2020, like so many of us its been way too long between hugs. We've had the best time and I was reminded how lucky I am to have her in my life. She's my person, she always knows what to say and when to say it, and at this point we'll have to stay best friends because she knows too much. True friends beyond words, beyond distance, beyond time!
Here's a photo of me & my bestie, if you look close enough you'll see her.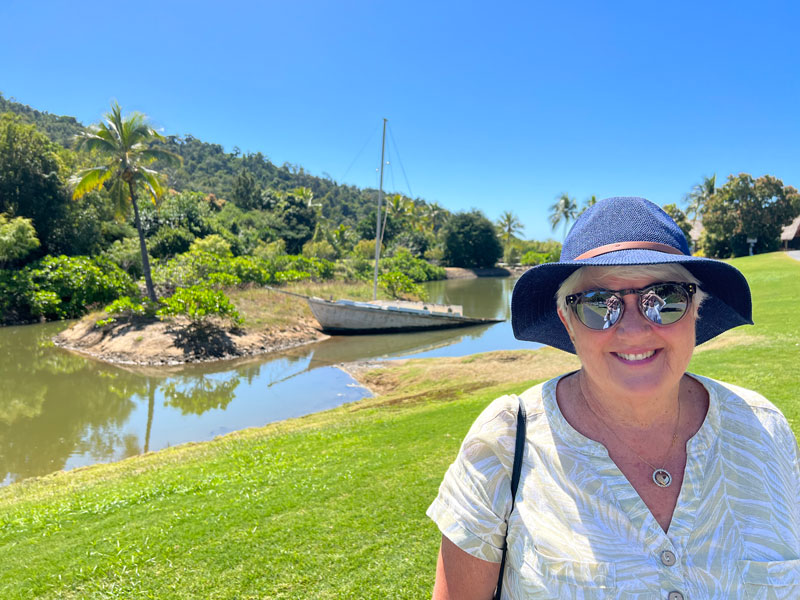 We stayed and visited Paronella Park which is just south of Cairns in North Queensland. There really isn't any words for this place other than magical. The story is one everyone should hear and most definitely should visit if you're ever visiting North Queensland, plus if you have a caravan or motorhome you receive a free site for the night in your ticket price.
José Paronella's dream was to build a castle. He chose a special part of Australia and created Paronella Park. On 5ha beside Mena Creek Falls he built his castle, picnic area by the falls, tennis courts, bridges, a tunnel, and wrapped it up in an amazing range of 7,500 tropical plants and trees (now a lush rainforest!).
We went on the night tour and captured just a few photos of one of the many structures still standing today.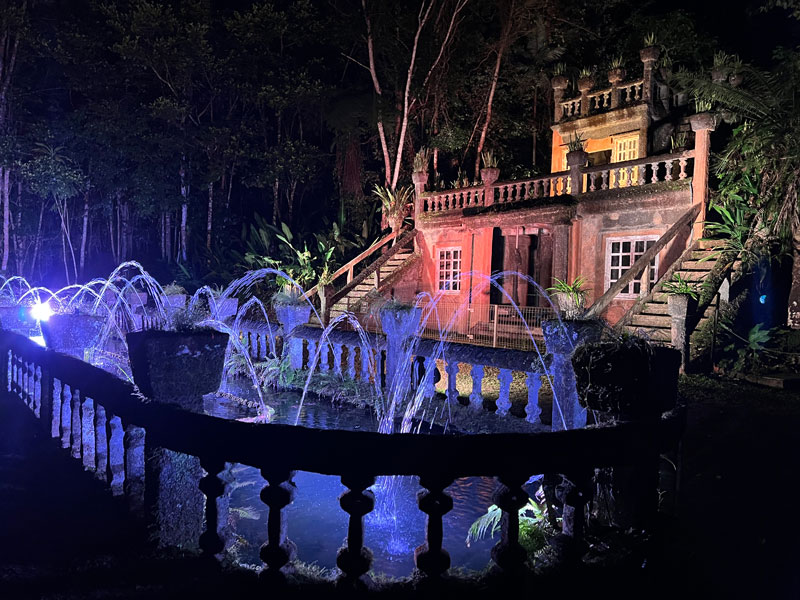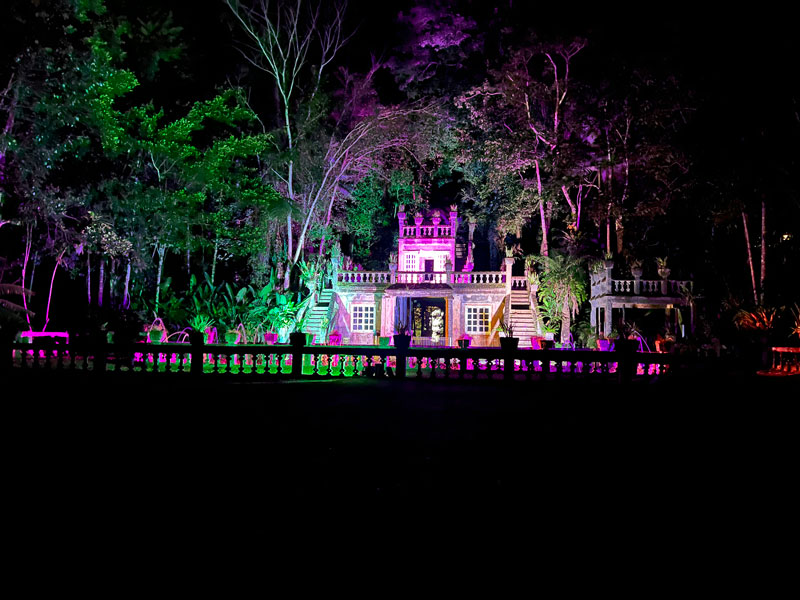 It is coming to the end of winter here in Australia, and while it doesn't get too cold in my area of the world, I cannot wait for spring to begin so I can really make the most of the beautiful Sunshine Coast here on the east coast of Australia.
A little tip for you – if you are lucky enough to be in a warm climate like me, you might notice your glue pen can soften very easily. You can easily fix this by popping it in the fridge. It will be much easier to work with and will ensure you aren't using excess glue on your papers. It will make the papers easier to remove and you will need to replace your glue refill less often.
Now onto the sew-along. This week we move onto the inside blocks, starting with the pink hexie sprinkle inside block.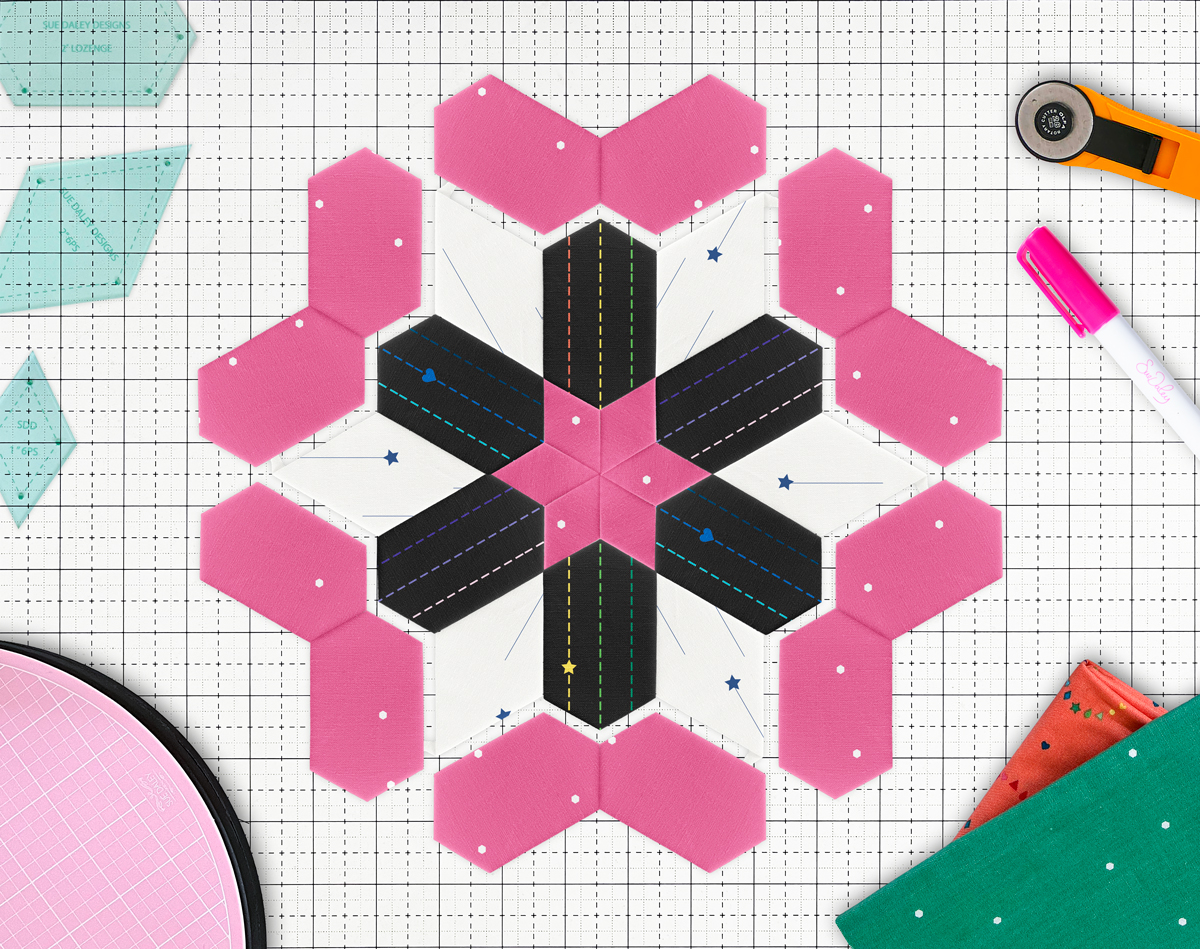 To create this block I first start by sewing six 1" six-pointed stars (pink hexie sprinkle) into two halves and sew them together.

Next I take six lozenges (charcoal stripe) and six 2″ six-pointed stars (white shooting stars & white starfall), and sew them to the outside of the pink star.
Note: When cutting your lozenges, be mindful of the direction of the stripe pattern. I have cut mine all in the same direction, running with the stripe. This will create a fussy-cut effect in the quilt when they are arranged like so around the centre star.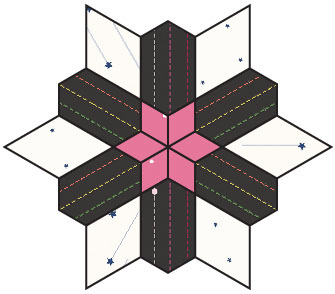 Finally I take 12 lozenges (pink hexie sprinkle) and sew them to the outside of the block.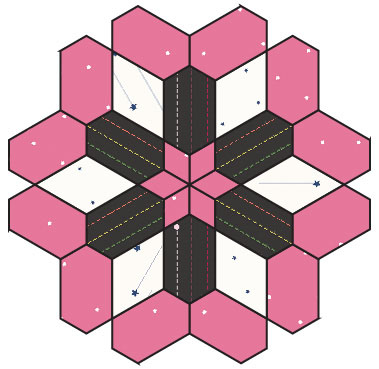 And there we have it! Next week we move onto the inside red starfall block.
I cannot wait to see everyone's progress so don't forget to tag me @suedaleydesigns and use the hashtags #suedaleydesigns and #illuminateSAL so I don't miss any of your posts.