It is time to construct the quilt! Take your blocks, press, and remove all the papers except for the outer edge pieces.
Take all of your blocks and assemble them together as shown in the diagram.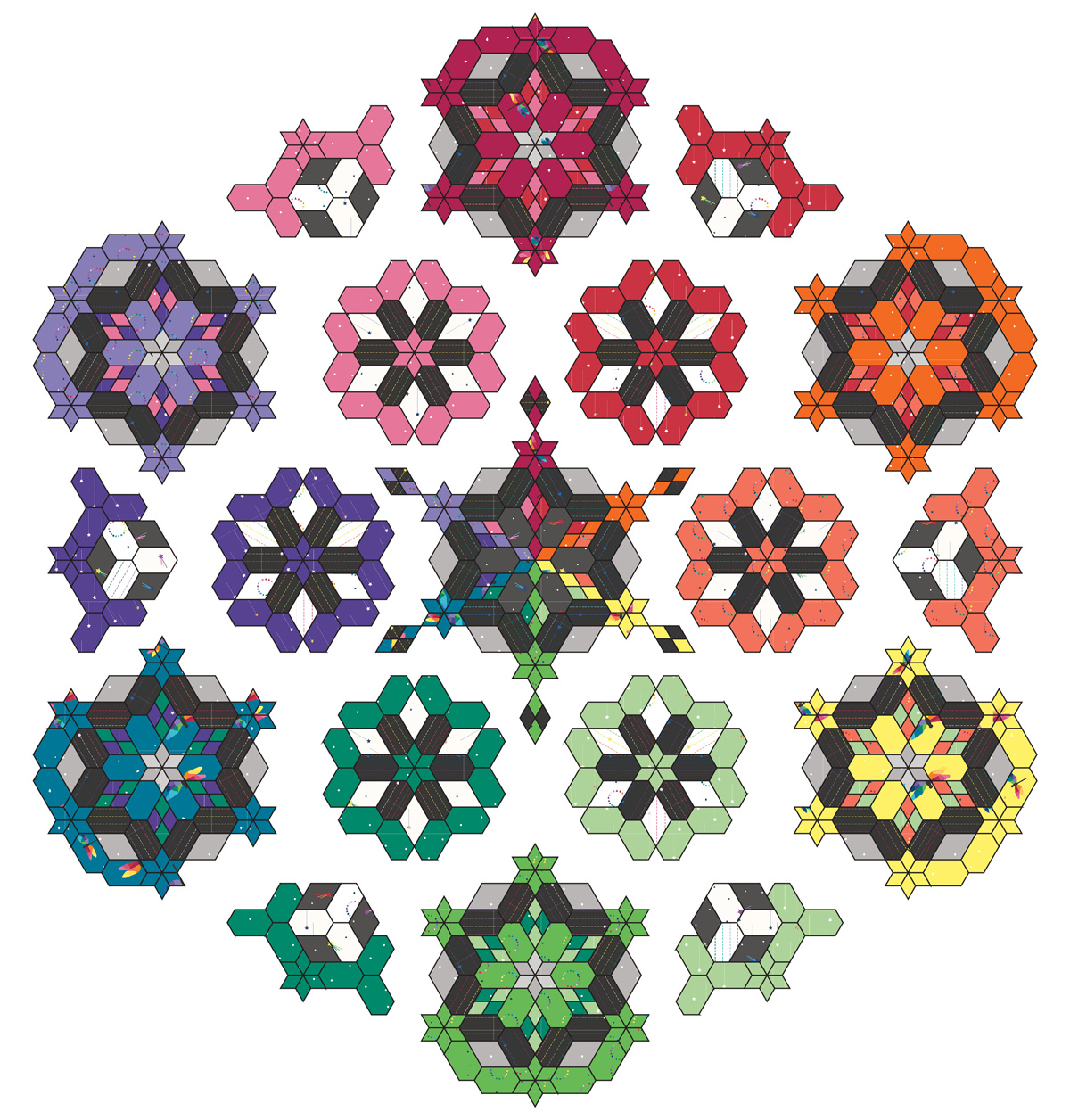 Press and remove the papers.
Take the two 1.5m background pieces and sew together along the 1.5m edge to form a large background piece.
Half and quarter to find the centre of the background piece. Lay your pieced EPP top on top of the background, ensuring you have centred it.
Using your Sue Daley Applique Glue, apply pin dots of glue around and attach your pieced work to the background.
Applique the quilt down to the white background piece. Trim back the quilt to 57" x 63" approx.
Layer, quilt and bind using your preferred method, or follow the instructions in the pattern booklet to finish your quilt.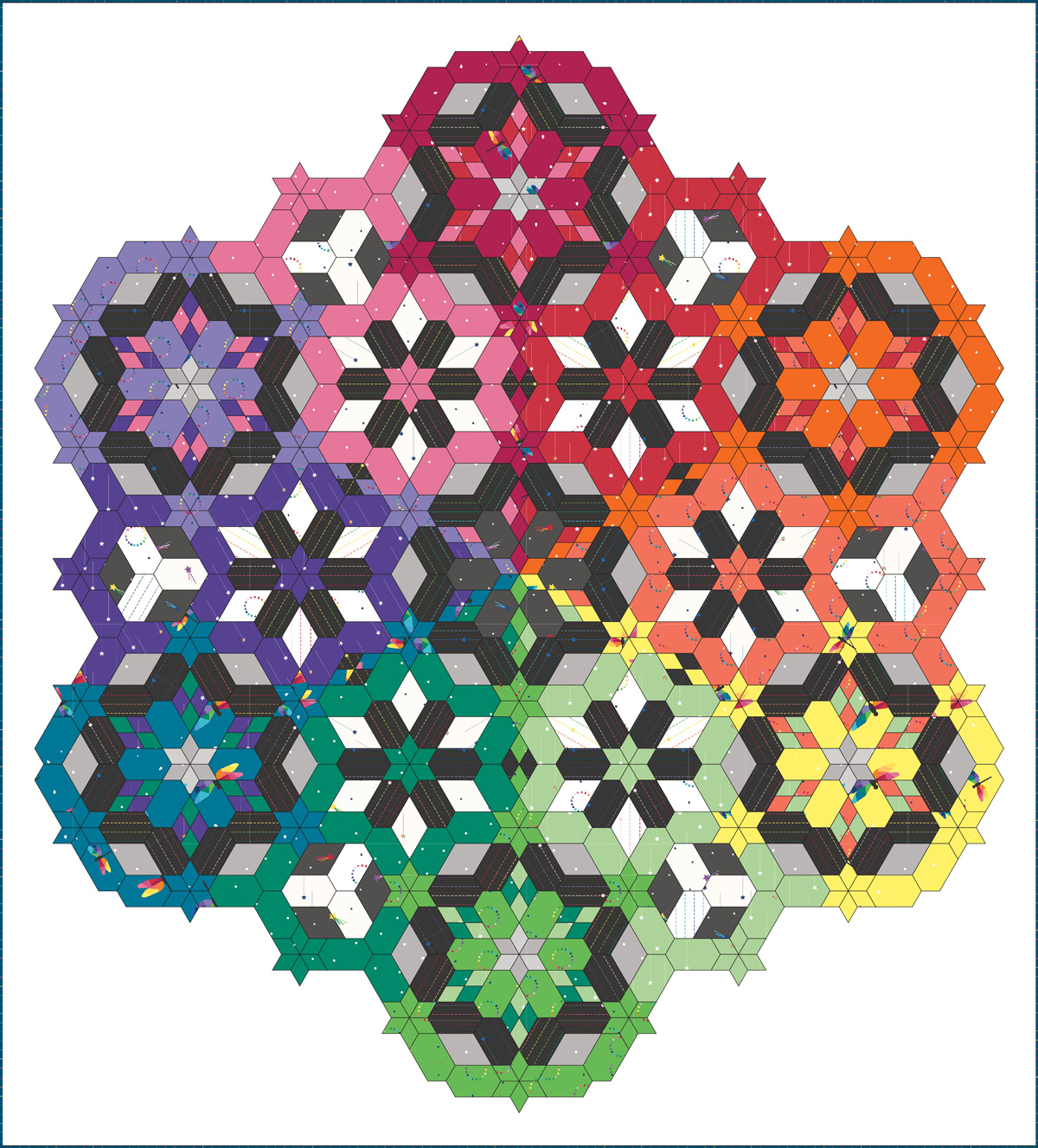 Thank you so much for joining me on this journey, I hope you have enjoyed the process of making the Illuminate quilt. I would love to see your finished project – you can tag me on social media, @suedaleydesigns, so I can see your work!