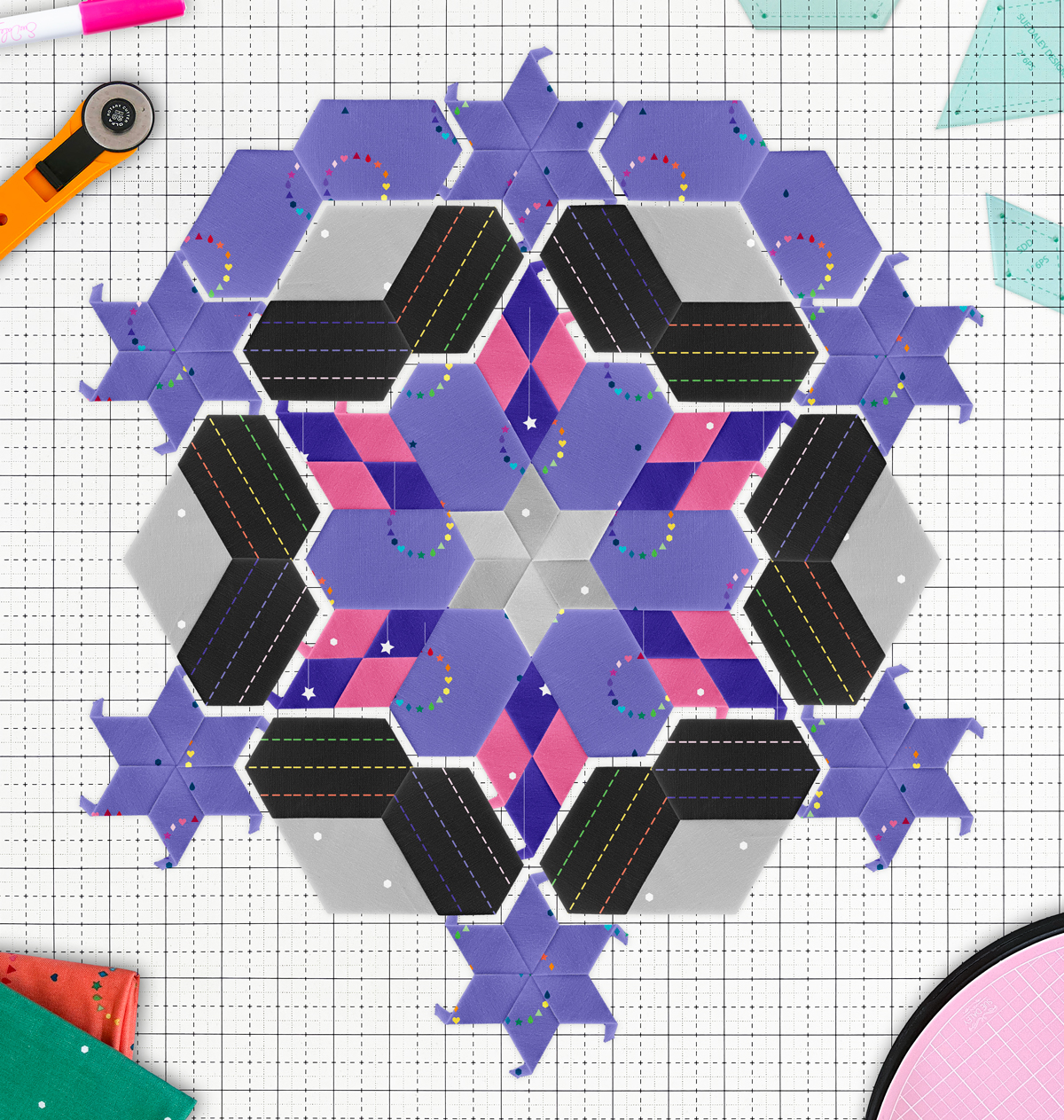 Hello everyone! I hope you all managed to have an enjoyable Christmas (if celebrating), and were able to spend some time with family, take a little break, and eat way too much food! It is in these moments that I am truly grateful for the little things that are all too easy to take for granted.
This week we will be finishing the purple outer block by adding the below to the star we made last week.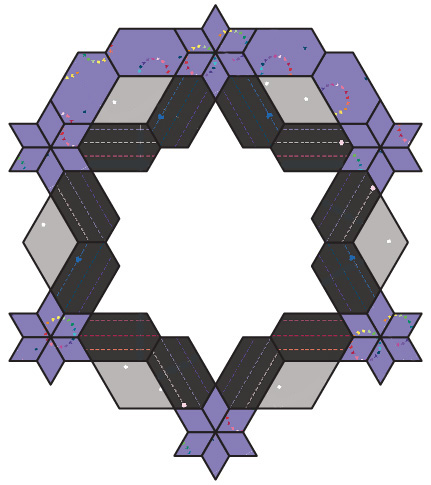 To do this sew 12 fussy-cut charcoal stripe lozenges and six 2" gray hexie sprinkle six-pointed stars to the outside of the centre block.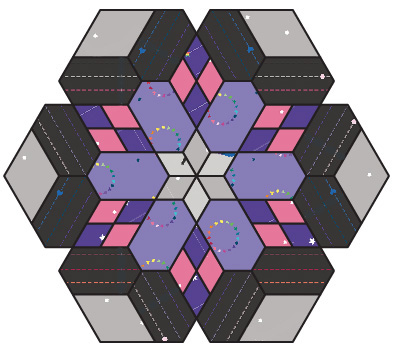 Take six 1" purple colour wheel six-pointed stars and sew them together.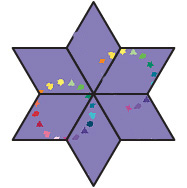 Make 6
Sew these six star shapes and four purple colour wheel lozenges to the outside of the block as shown.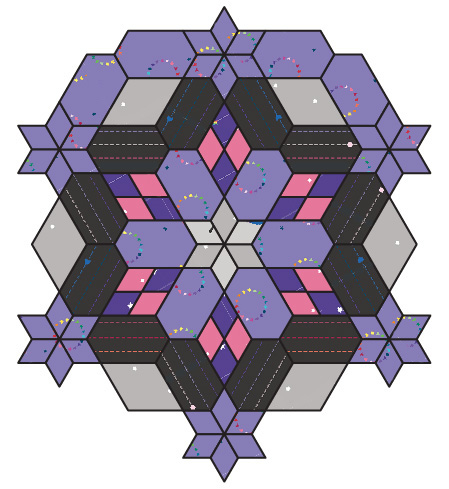 And we are done for now. I hope you have a wonderful week and a happy new year!