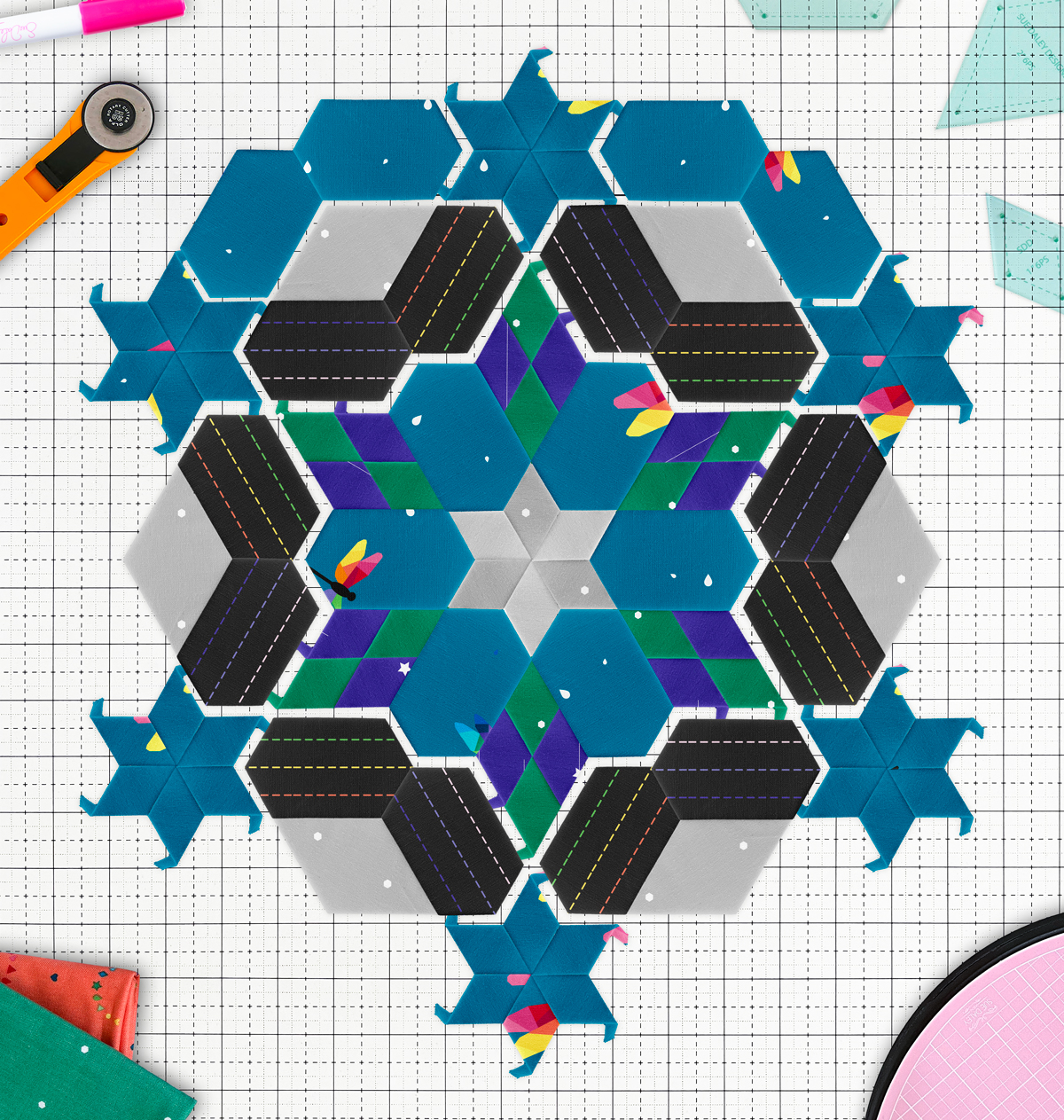 Good morning everyone! The countdown sure is on for the holidays. I hope each of you is able to have some down time with friends and family. I've been fortunate to have spend 7 days in Fiji, which was wonderful. I had a fantastic time relaxing, enjoying a the local markets, culture, and of course, the amazing scenery.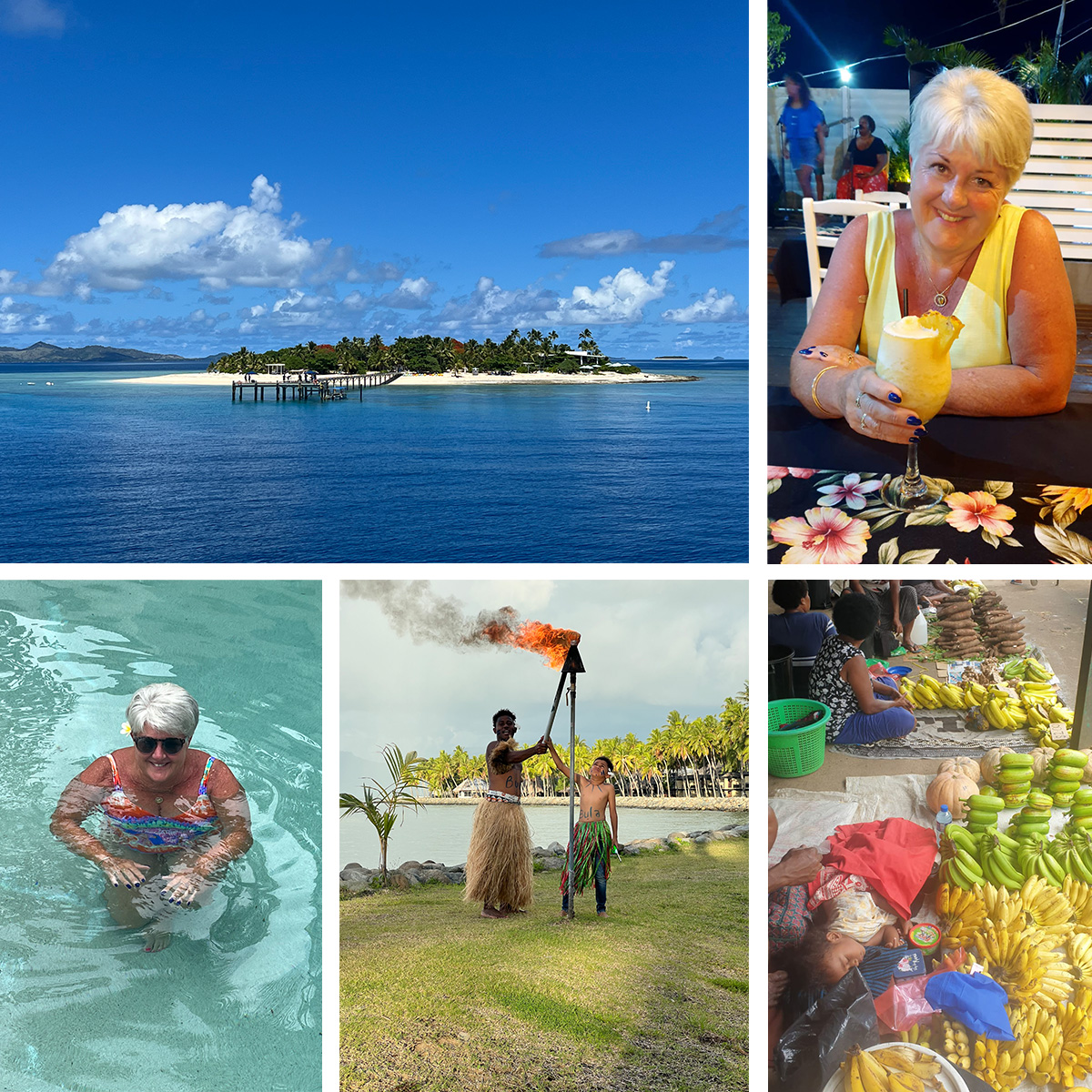 This week we will be finishing the teal outer block by adding the below to the star we made last week.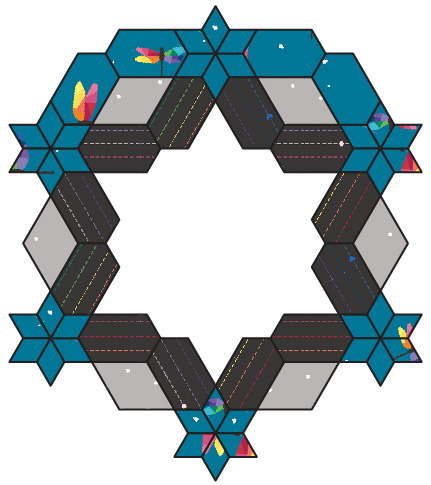 To do this, sew 12 fussy-cut charcoal stripe lozenges and six 2" gray hexie sprinkle six-pointed stars to the outside of the centre block.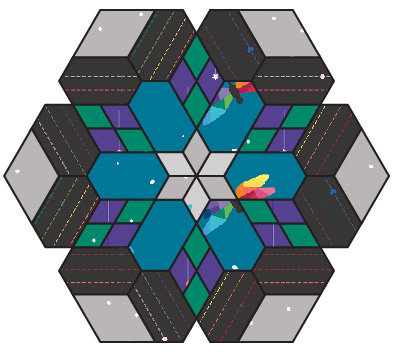 Take six 1" teal dragonfly flight six-pointed stars and sew them together.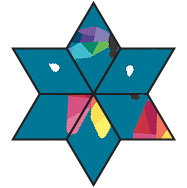 Make 6
Sew these six star shapes and four teal dragonfly flight lozenges to the outside of the block as shown.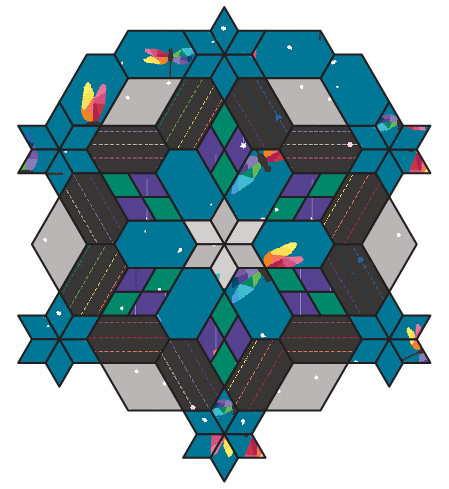 Wishing you all the best! Have a wonderful week.