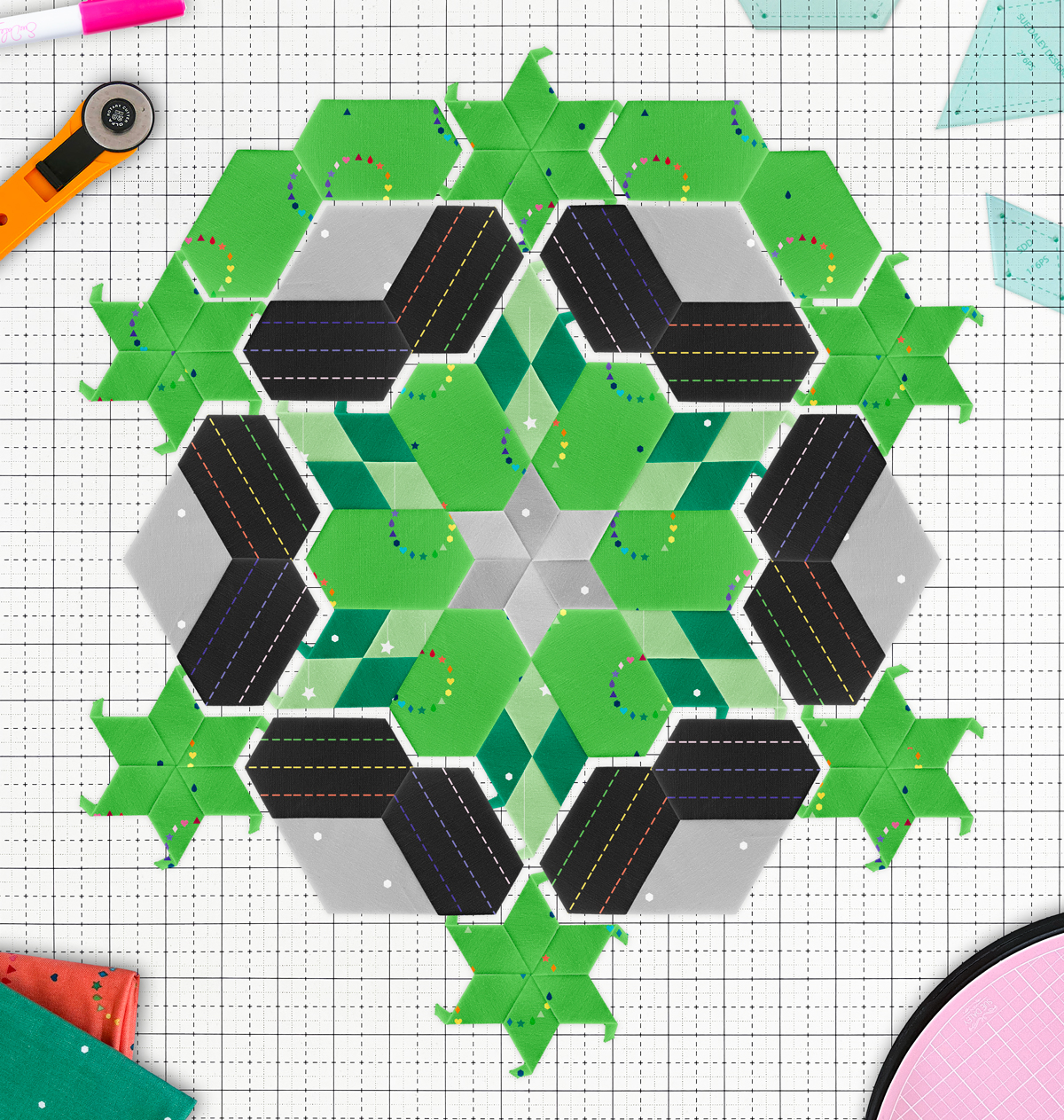 Good morning everyone. Tomorrow we will officially be in December. I can't believe it. Are you the type of person that waits until December to start putting up your holiday decorations? I haven't really started yet – apart from trying to string some lights in some little pine trees growing on my property. The results are yet to be seen. I don't think I did a very even job!
This week we will be finishing the green outer block by adding the below to the star we made last week.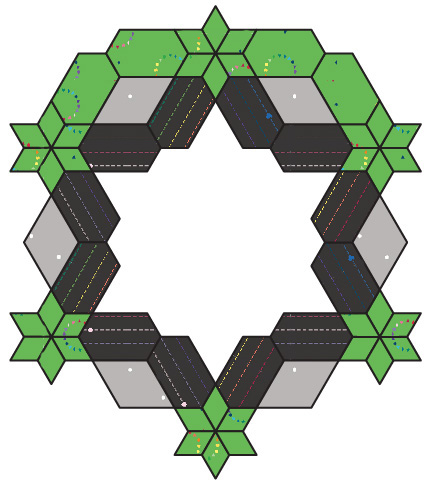 To do this sew 12 fussy-cut charcoal stripe lozenges and six 2" gray hexie sprinkle six-pointed stars to the outside of the centre block.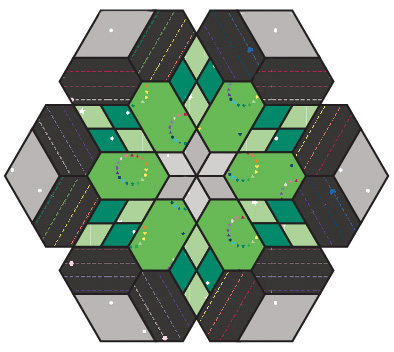 Take six 1" green colour wheel six-pointed stars and sew them together.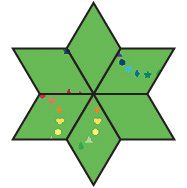 Make 6
Sew these six star shapes and four green colour wheel lozenges to the outside of the block as shown.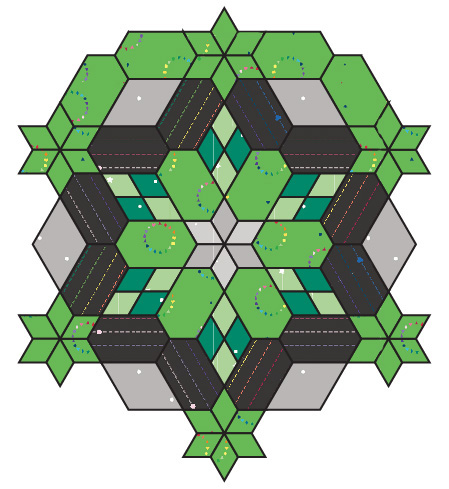 And we are done for now. I hope you have a wonderful week.