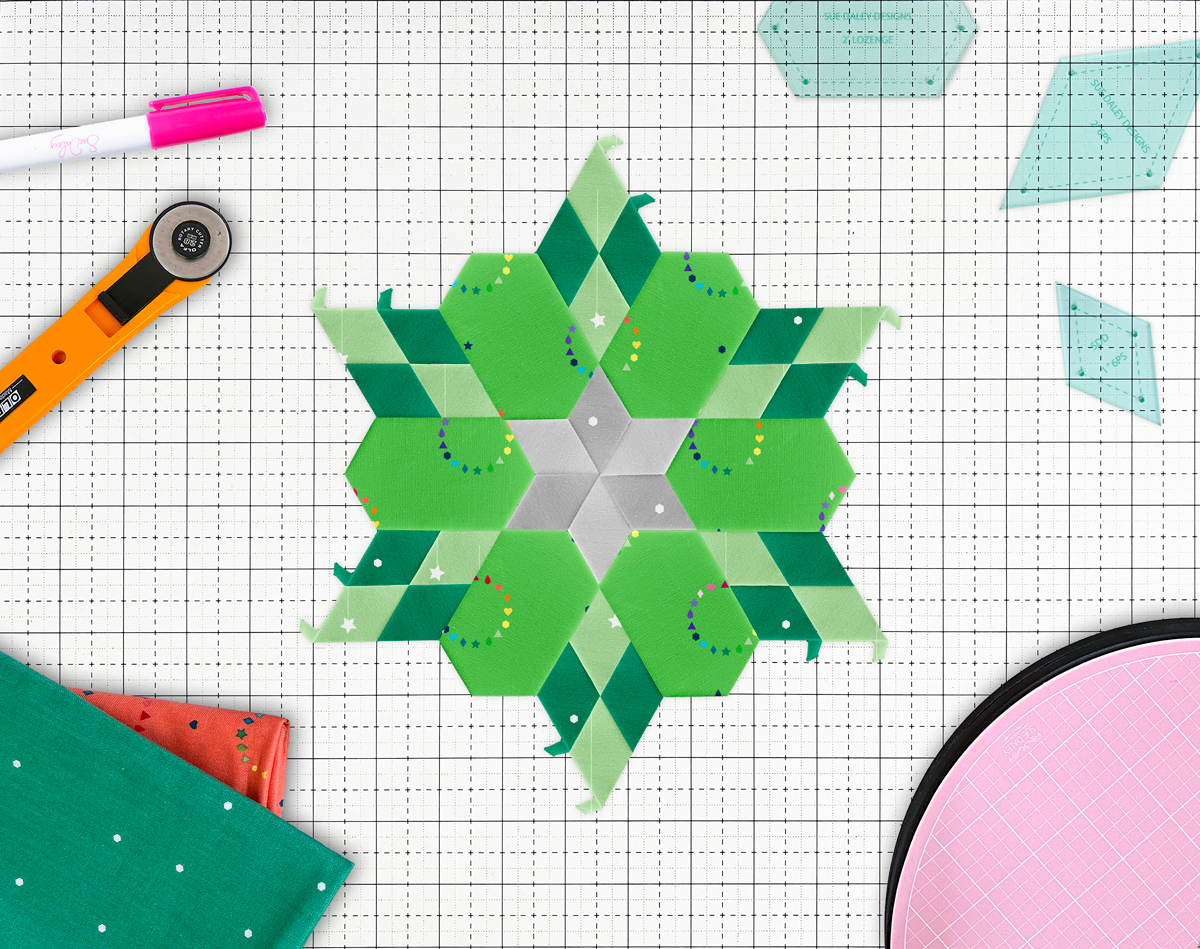 Hello everyone. I hope this week is treating you well. Summer feels like it is in full swing here on the coast – which is lovely – and I have been enjoying the sunshine and beautiful beaches I am lucky to have on my doorstep. Time sure is flying (can you believe there is less than 5 weeks until Christmas!) and I am trying my best to enjoy every day.
So this week we are making the centre of the green outer block.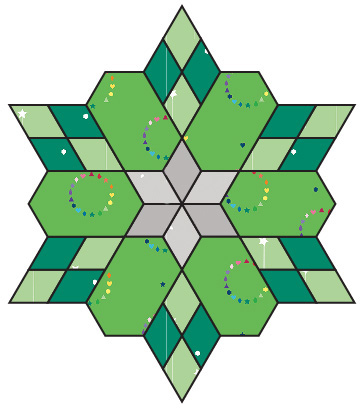 Like with the previous weeks, take three 1" gray hexie sprinkle six-pointed stars and three 1″ gray dragonfly six-pointed stars and sew them together.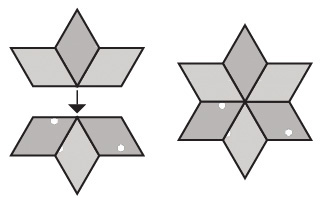 Sew two 1" green starfall six-pointed stars and two 1" green hexie sprinkle six-pointed stars into a diamond shape.
Make 6
Sew these diamond shapes and six green colour wheel lozenges to the centre star.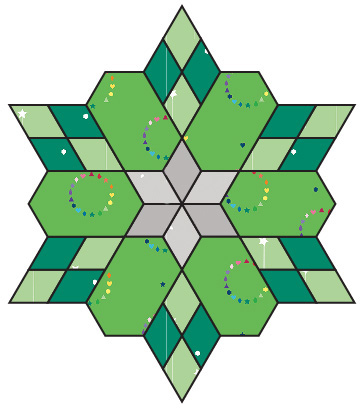 And we are done for now! Have a fantastic week.