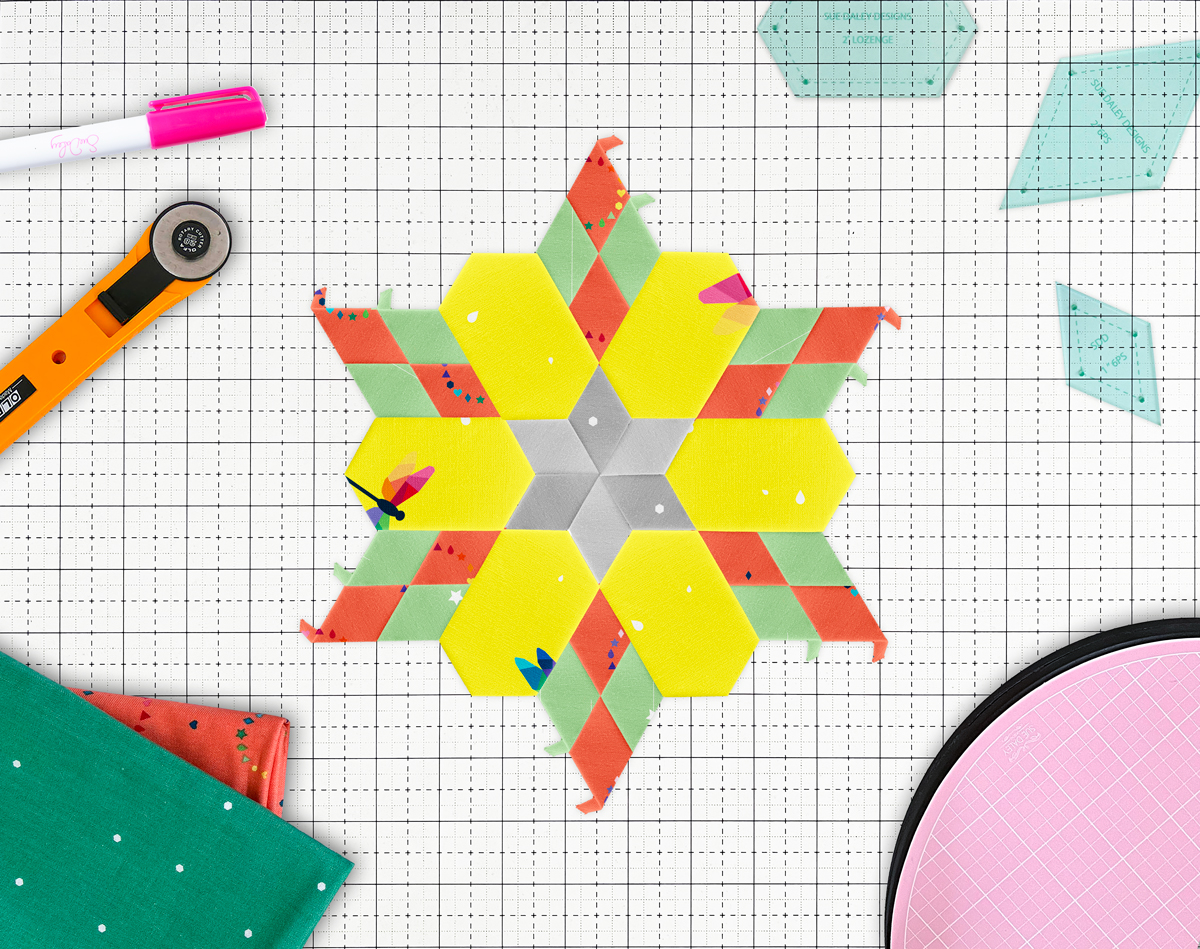 Hello everyone. We are just under the half-way mark for the Illuminate SAL… I do hope you are enjoying it so far. I was looking at the calendar yesterday and realised it is just over 6 weeks until Christmas – I cannot believe how time has moved this year. At this rate I will blink and it will be New Years Eve.
This week we will be focusing on the centre of the yellow outer block.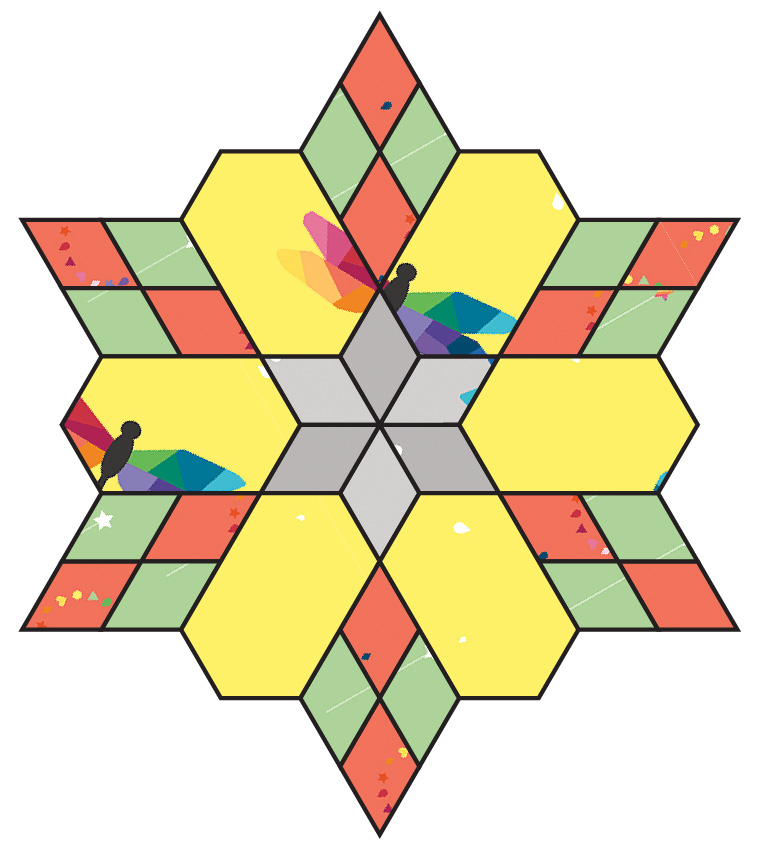 To make this we begin sewing three 1" gray hexie sprinkle six-pointed stars and three 1″ gray dragonfly six-pointed stars together.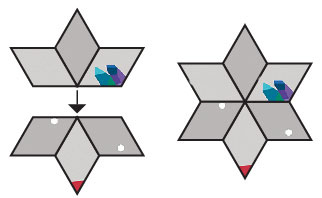 We then take two coral colour wheel 1" six-pointed stars and two green starfall 1" six-pointed stars and sew them into a diamond shape.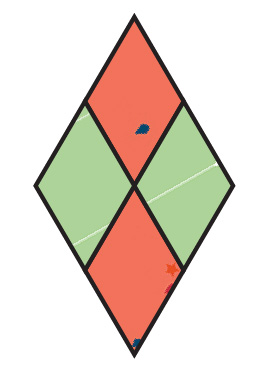 Make 6
Take six yellow dragonfly lozenges and the six diamond shapes and sew to the outside of the block.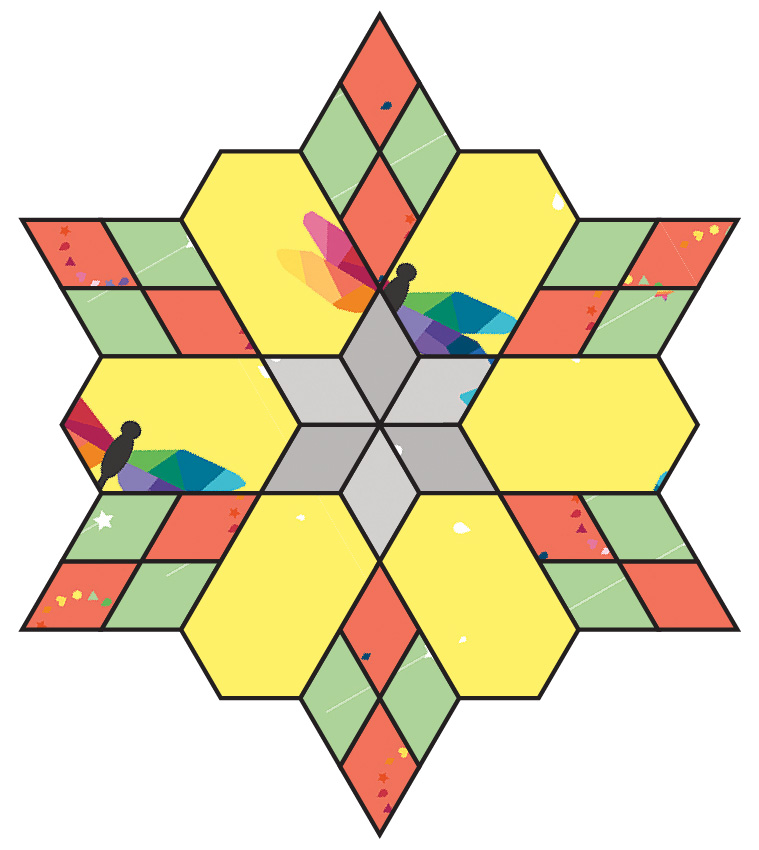 That's it for this week! See you next time.