Hi everyone and welcome back to the Illuminate sew-along. I hope you've all had a fabulous week and found some time to take care of yourself. We had an absolute drenching this weekend, which meant a quiet one inside, but at least my garden loved it!
This week we are making the centre of the outer coral block.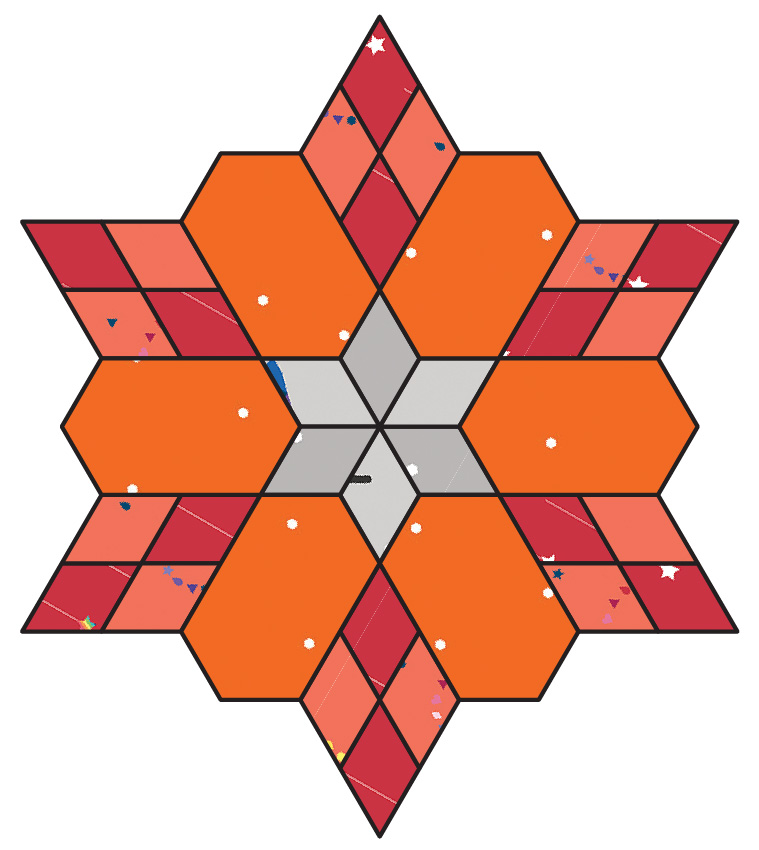 To make this begin by following the EPP instructions and sewing three 1" gray dragonfly six-pointed stars and three 1″ gray hexie sprinkle six-pointed stars into two halves. Sew those two halves together.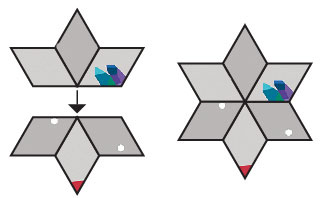 Next take two 1" red starfall six-pointed stars and two 1" coral colour wheel six-pointed stars and sew them together into a diamond shape.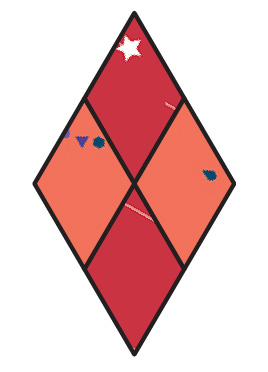 Make 6
Take these diamond shapes and 6 orange hexie lozenges and sew them to the outside of the block.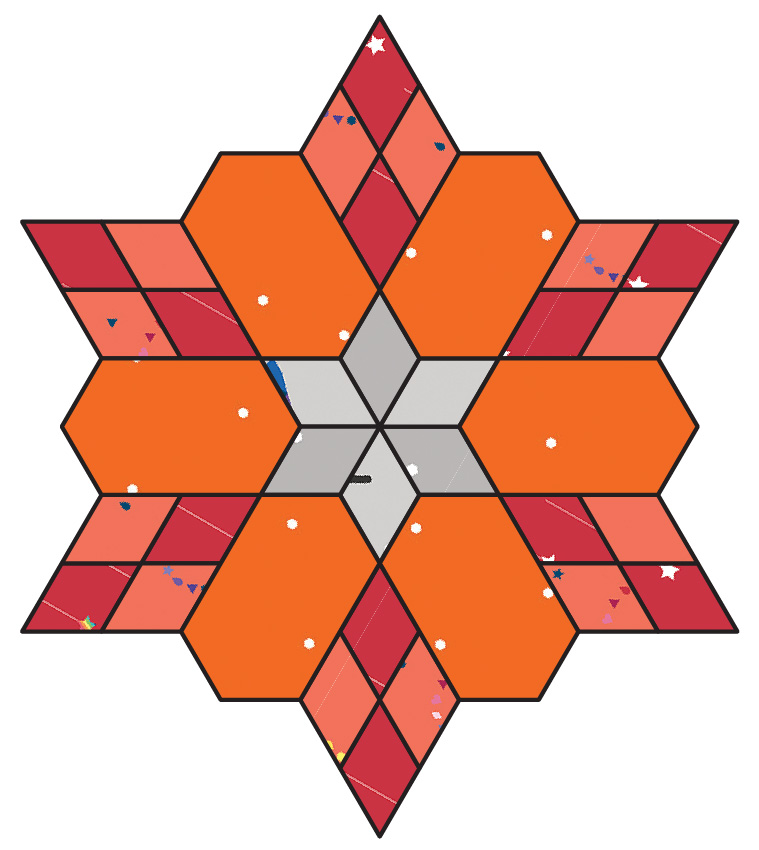 Now we have finished the centre for the coral outer block. Next week we will continue to finish the coral outer block before moving on. Thank you for joining me!